Environmental jobs, green work!
Meaningful work in nature, environment, sustainability, nonprofits...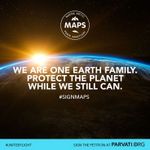 Thank you GoodWork! "We've had great applicants — amazed and grateful as we've tried other options over the last year with almost no result. Why did it take so long to realize GoodWork would be the perfect place to seek out great people?" – Pam Bryan, Senior Strategic Advisor, Parvati.org | Testimonials
---
Why post with GoodWork?
More: Welcome | Post | Kudos | Rates | Post for free | Help & FAQ
---
17 Years of GoodWork! — Canada's largest community of environmental changemakers, sustainability professionals, job seekers and volunteers.

GoodWork supports RCEN, The Canadian Environmental Network and other partners.