TORONTO JOBS
Position: Store Manager
Company: The Source Bulk Foods
Location: Toronto, Ontario
THE SOURCE BULK FOODS OVERVIEW:
Join a retail revolution that nourishes our families, communities, and the planet!
The Source Bulk Foods began with a drive to reduce packaging and waste from our day to day purchases. We are committed to making a difference to the environment and working with our customers and communities towards achieving a zero-waste world.
With 80+ locations already established in Australia, New Zealand, the UK, Republic of Ireland and Singapore, we're all about nourishing families and our planet by providing wholesome, nutritious ingredients, free from unnecessary packaging. Our purpose is to provide our customers not only with an exciting and rewarding store experience, but also the knowledge and guidelines for using our products to change their lifestyle.
http://www.thesourcebulkfoods.com.au
https://www.instagram.com/thesourcebulkfoods
https://www.instagram.com/thesourceunitedkingdom
ROLE OVERVIEW
As our first Canadian flagship stores open for Q1 2021 in Toronto, we are now looking for a motivated individual, who resonates with our brand, to share this shopping revolution with Canadians, as a store manager in one of our flagship locations. The right candidate will have both passion for the brand's values and a leadership mindset, which may rapidly open the opportunity to evolve the position into a larger regional role.
We're just starting out in Canada, so candidates should expect the scope of work and responsibilities to fluctuate, as the regional team grows alongside store openings. Fortunately, we'll be getting a lot of support and the wealth of knowledge which comes from other regional teams, as well as Paul, the brand founder.
Your role will be primarily focused on
Store management
Team management
Customer service management
Additional (optional) scope:
MAIN DUTIES & RESPONSIBILITIES
Store Management:
Manage the store according to The Source Bulk Foods procedures, systems and standards, as set out in the brand manuals
Ensure opening, mid-shift and closing checklist tasks are performed diligently at all times
Manage the set up and supervision of any in-store promotion, including reports
Manage inventory to obviate any out-of-stock situation
Monitor stock of all packaging material and place orders as required
Receive stock, completing the procedures as set out in the brand manuals
Place stock orders as required
Constantly monitor product presentation and quality standards
Constantly monitor the overall cleanliness and presentation of the store, including serving counter and storeroom
Undertake daily POS and banking reconciliation procedures
Ensure all cash procedures are carried out according to the brand manuals
Undertake banking as required
Ensure the retail store environment complies with all Work Health and Safety requirements
Complete weekly store reports and advise Franchise Owner of any store management or team member issues to be discussed
Serve customers
Team Management:
Team member training using The Source Bulk Foods Training Manual
supervise new hires, interview potential workers, and extend job offers
Team member motivation and support to achieve The Source Bulk Foods customer service specialist standards
Ensure that all team members meet the personal presentation standards as set out in the brand manuals
Closely monitor team member performance and action further training as required
Prepare weekly team rosters
Manage the roster to achieve the required customer service standards but at optimal costs
Advise the owner of any team member issues and recommended actions
Provide support to any team members regarding customer complaints or difficult questions
Ensure store teams effectively and constantly engage with our CRM platform to ensure team is informed on all aspects of store operations, marketing, customer service and training.
Conduct regular team meetings to discuss, review and implement various store operational strategies.
Customer Service:
Ensure that all team members maintain the customer service format and standards as set out in the brand manuals
Provide a great example of how to greet, serve and farewell customers
Ensure that every customer leaves the store delighted with their retail experience
Manage customer complaints as per the procedures set out in the brand manuals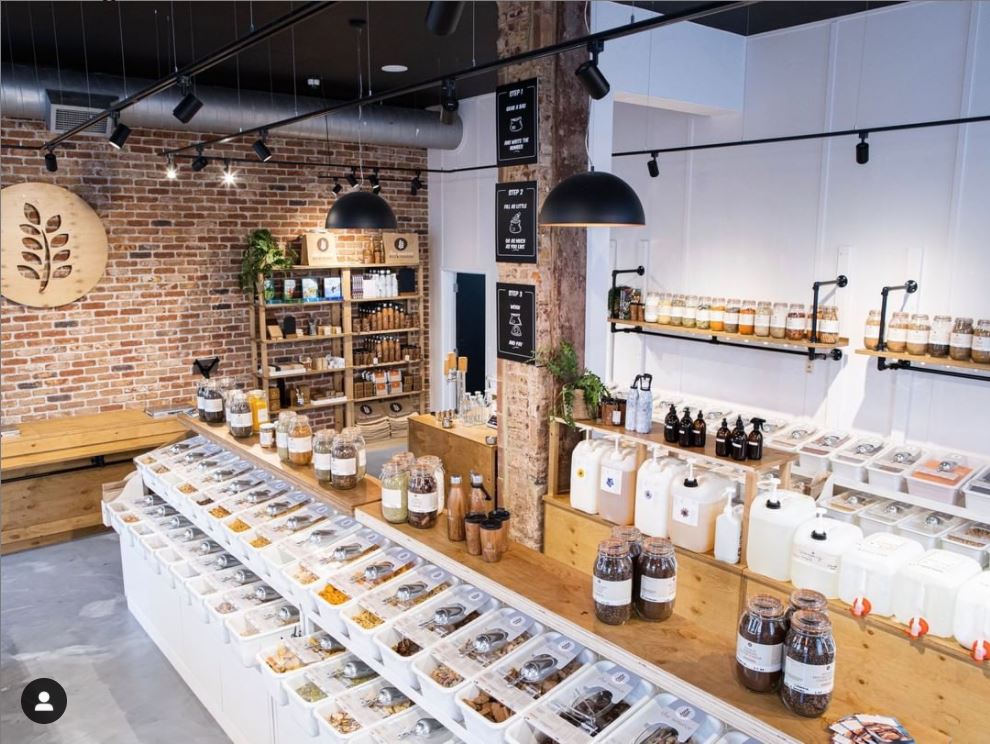 Optional Role as Product Specialist:
Product plan – identify gaps and opportunities in our current product offering
Research and source new product and/or variety of existing product rage in line with brand standards
Manage new product request process to ensure brand relevance, product quality, integrity and ethics
Undertake product quality checks and set up systems for quality assurance
Obtain necessary certificates from suppliers including Organic Certification, Material Safety Data (MSD) and Certificate of Analysis (COA)
Verify supplier product specifications and claims are complete and accurate
Create Product Information Sheets (PIS) including ingredients, allergens, mandatory advisory statement, Nutrition Information Panel (NIP), product overview, usage, Country Of Origin (COO), storage and shelf life
Create and update existing bin labels, attaching QR Codes and COO label
Ensure accurate product information and allergy advice is made available to store owners/managers and other stakeholders
Analyse data to gain insights to determine industry and consumer trends
KEY ACCOUNTABILITIES
Store Management:
Effective store operation
Timely and accurate production of all store reports
Documentation of all accidents, whether team member or customer
Achievement of store key performance indicators in terms of:
Sales
Average sale value
Wage percentage
Team Management:
Skill levels of all team members
Performance of all team members in regards to store presentation, cleanliness and stock refill systems
Team attitude
Low team member turnover
Customer Service Management:
Achievement of customer service standards
Number of customer complaints
Number of repeat customers
QUALIFICATIONS & REQUIREMENTS:
3-5 years management experience in a retail setting (preferred)
Food Handling Certification (preferred)
Passion for and understanding of healthy whole foods
Clearly communicate and embody The Source Bulk Foods (TSBF) brand, vision and values
In-depth understanding of The Source Bulk Foods franchise store systems and operational procedures
Adheres to all operational and health & safety policies and procedures, including the Occupational Health & Safety Act.
Able to work a variety of shifts, including mornings, evenings, weekends
Willingness to participate in recruiting, interviewing, hiring and mentoring new talent
Exceptional verbal and written communication skills
Excellent time management skills, ability to prioritize and multi-task
Ability to effectively manage special projects
Outstanding people management skills
Ability to work unsupervised
Ability to adapt to a fast-changing work environment
Create and maintain financial budgets to track against budget, actuals and variance in sales, cost of goods, average sales value and profits
High level of accuracy and attention to detail
High energy
Positive outlook
Self-confidence
WHAT TO EXPECT:
This is a full-time salaried position where you'll need to spend about two thirds of your time in the store (somewhere between High Park & Pape Ave, Toronto).
Start Date: mid-January 2021
Salary: from $48,000 per annum
Additional Pay: Bonus Pay
Benefits: Store Discount
Schedule: up to 8-hour shifts, Monday-Friday and Weekends (no more than 5 days per week in the store)
Training: pre-store opening and ongoing training modules
Physical Requirements: Normal work environment is in a store, which involves some physical risks requiring basic safety precautions. This position routinely requires sitting, standing, bending/stooping, operating a computer, walking, and lifting or carrying objects (up to 25 kgs/55lbs).
HOW TO APPLY:
If our mission and values resonate with you, then please apply!
Please forward your cover letter, describing why you would be a good fit for this position, and resume to charles@thesourcebulkfoods.ca .
We would like to thank all applicants for applying for this position, however you will only be contacted if your candidacy is being considered. The Source Bulk Foods is committed to an inclusive and accessible recruitment and selection process.
Thank you very much for your interest in The Source Bulk Foods and good luck!
Please indicate you saw this posting at GoodWork.ca.