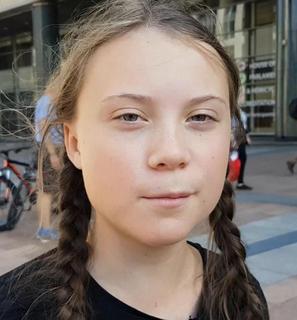 "It is now time for civil disobedience. It is time to rebel." – Greta Thunberg
CALL TO ACTION
Organization: Extinction Rebellion Canada (on Twitter | Facebook )
Type: nonviolent civil disobedience / nonviolence / nonviolent resistance / volunteer
Locations: anywhere in Canada & Worldwide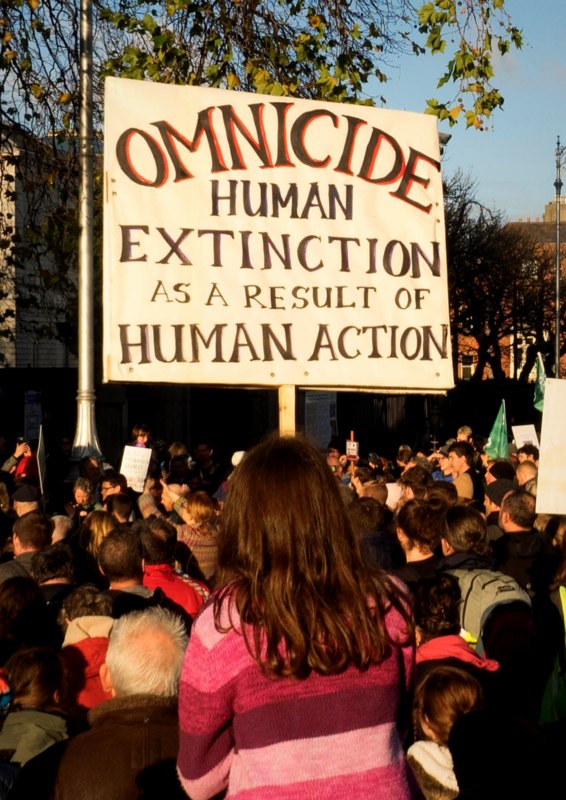 400 Scientists Endorse Mass Civil Disobedience to Force Climate Action
— "The urgency of the crisis is now so great that many scientists feel, as humans, that we now have a moral duty to take radical action. ... We therefore support those who are rising up peacefully against governments around the world that are failing to act proportionately to the scale of the crisis. ... We believe that the continued governmental inaction over the climate and ecological crisis now justifies peaceful and non-violent protest and direct action, even if this goes beyond the bounds of the current law" —
Reuters
|
Grist
|
Common Dreams
|
News
(Oct 12, 2019)
---
EXTINCTION REBELLION
— FIGHT FOR LIFE
We are facing the extinction of millions of species including humans. Governments are allowing carbon pollution into the atmosphere faster than at any point in history. This is warming up the Arctic and the ice will be all melted in a matter of a few years, maybe this year.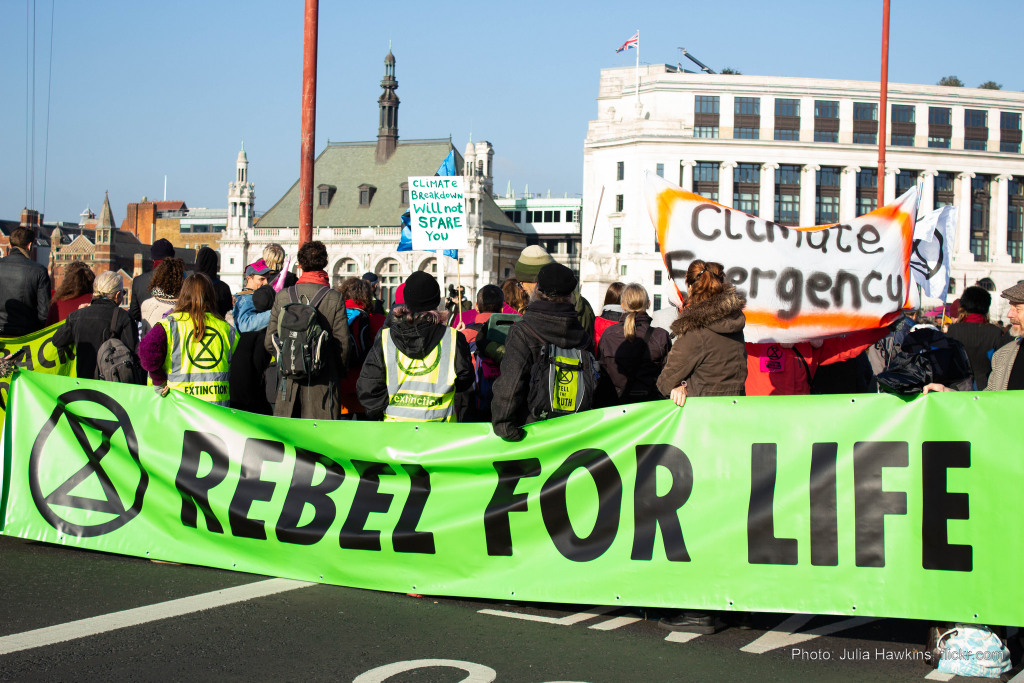 Once that happens there will be no cooling system for the earth, temperatures will soar and weather chaos will destroy crops. The result will be mass starvation and the breakdown of society.
We are facing an unprecedented global emergency. The government has failed to protect us. To survive, it's going to take everything we've got.
OUR DEMANDS: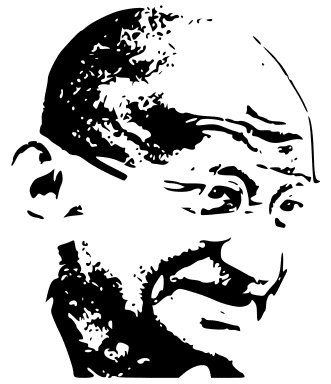 About:
Civil Disobedience
|
Gandhi
|
Martin Luther King
|
Julia Butterfly Hill
|
Greta Thunberg
|
George Monbiot
|
Rabbi
Choose tactics carefully!
Guardian
|
Tube Protest
The Government must tell the truth about the climate and wider ecological emergency, reverse inconsistent policies and work alongside the media to communicate with citizens.
The Government must enact legally binding policy measures to reduce carbon emissions to net zero by 2025 and to reduce consumption levels.
A national Citizen's Assembly to oversee the changes, as part of creating a democracy fit for purpose.
Read more...
---
Extinction Rebellion Groups in Canada
Map of local XR groups in Canada — map (add your group here)
West
Extinction Rebellion Regina — website | facebook | twitter
Central
East
Extinction rebellion Halifax — website | facebook | twitter

Extinction Rebellion New Brunswick — website | facebook | twitter

Extinction Rebellion Fredericton — website | facebook | twitter

Extinction Rebellion PEI / Prince Edward Island — website | facebook
More:
---
"You are called on.

Something is happening. You know it is, you can feel it. You are called on to be part of it.

Because time is running out.
We're almost at the point of no return.
The governments are doing nothing.
Businesses are doing nothing.

It's up to you now.

This isn't a distant apocalypse. People all over the world are suffering and dying right now. Whole species are going extinct. And it will only get worse. The time to act is now.

It's already begun to happen to others. Next, it will happen to you, and everybody you love, too.

We must rebel.

You can't count on us or Greta to do this for you. You have to look inside yourself and rebel.

Starting on October 7th, for 2 weeks, Extinction Rebellion is calling an International Rebellion. Together, we will peacefully occupy the centres of power and shut them down until governments act on the Climate and Ecological Emergency.

Leave your desk. Invite your boss. Walk out of school. Switch off the TV. Put down your phone. Get on the streets. And bring everybody.

You are called on. If you do one thing with your life, do this. Not later, now.

Respect existence or expect resistance."
---
Links, resources, news:
Extinction Rebellion: https://rebellion.earth | twitter | facebook | Instagram | YouTube
Extinction Rebellion Canada: website | twitter | facebook | ottawa
Media/articles:
About: Nonviolent resistance (more) | Civil disobedience (more) | Activism tactics
---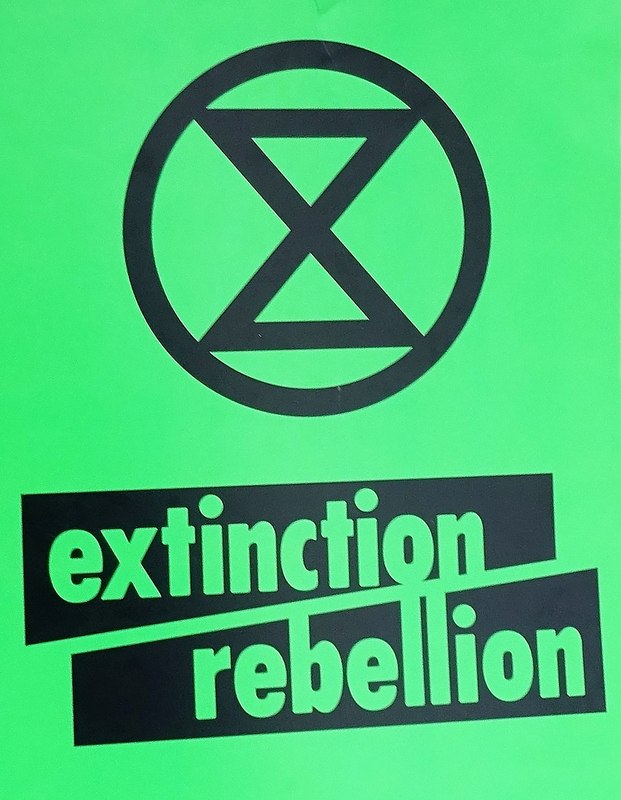 Background:
"A new group of "concerned citizens" is planning a campaign of mass civil disobedience [...] and promises it has hundreds of people — from teenagers to pensioners — ready to get arrested in an effort to draw attention to the unfolding climate emergency. The group, called Extinction Rebellion, is today backed by almost 100 senior academics from across the UK, including the former archbishop of Canterbury Rowan Williams. In a letter published in the Guardian they say the failure of politicians to tackle climate breakdown and the growing extinction crisis means "the 'social contract' has been broken … [and] it is therefore not only our right, but our moral duty to bypass the government's inaction and flagrant dereliction of duty, and to rebel to defend life itself."" — The Guardian (full article)
---
Risks / Precautions
The decision to participate in nonviolent resistance / civil disobedience is a big one and can result in arrest, jail time, a criminal record. Be sure to educate yourself about the risks and/or consult a lawyer before participating.
Tactics of nonviolence and civil disobedience have had big impacts, for example the American Civil rights movement, also Gandhi in India. But the personal risks can be much greater than other forms of participation. For other ways to help build a greener, sustainable world, see also the many other job and volunteer postings on our site.
---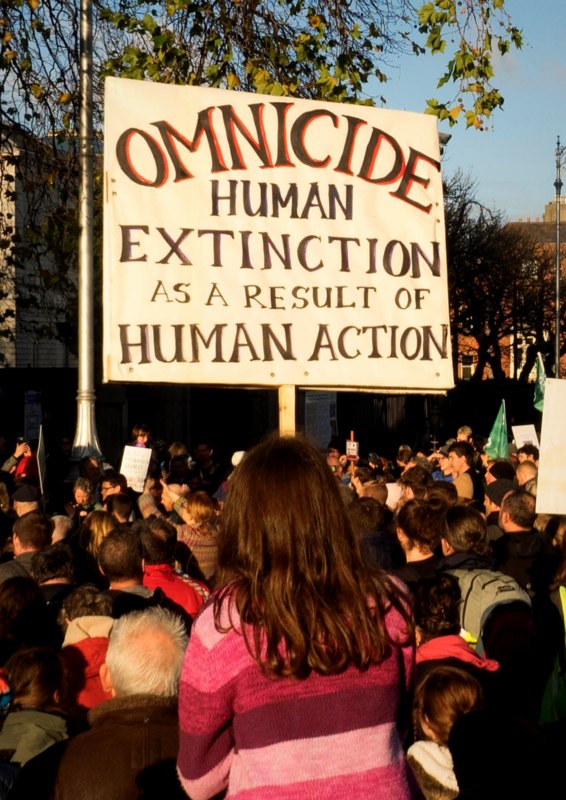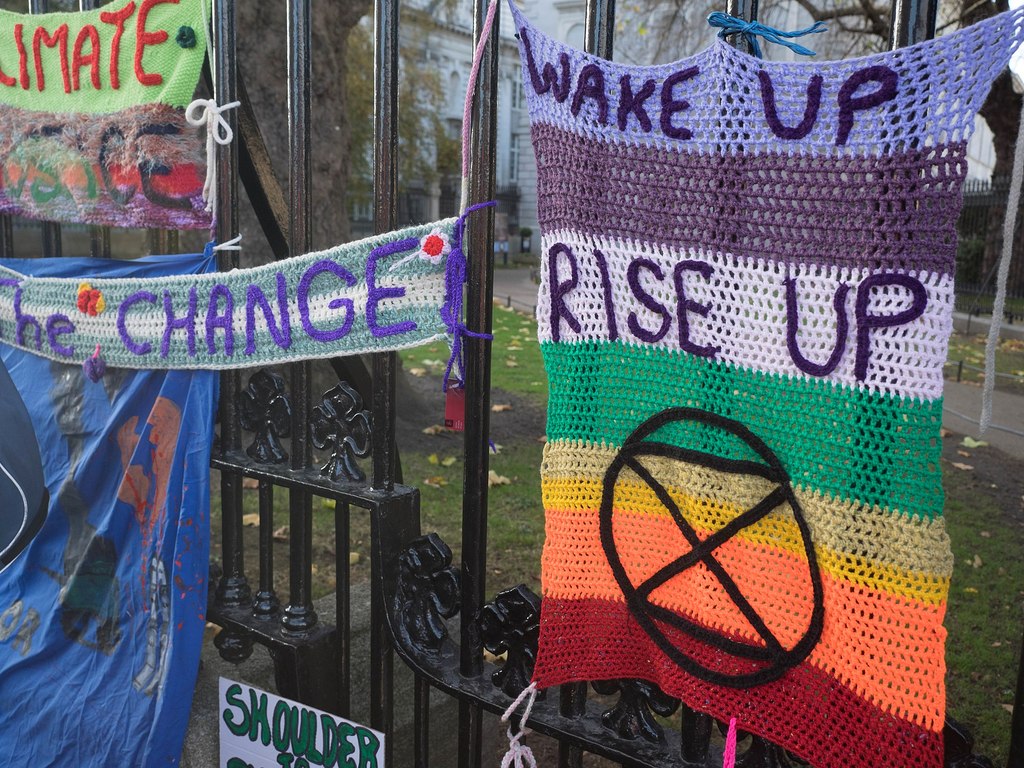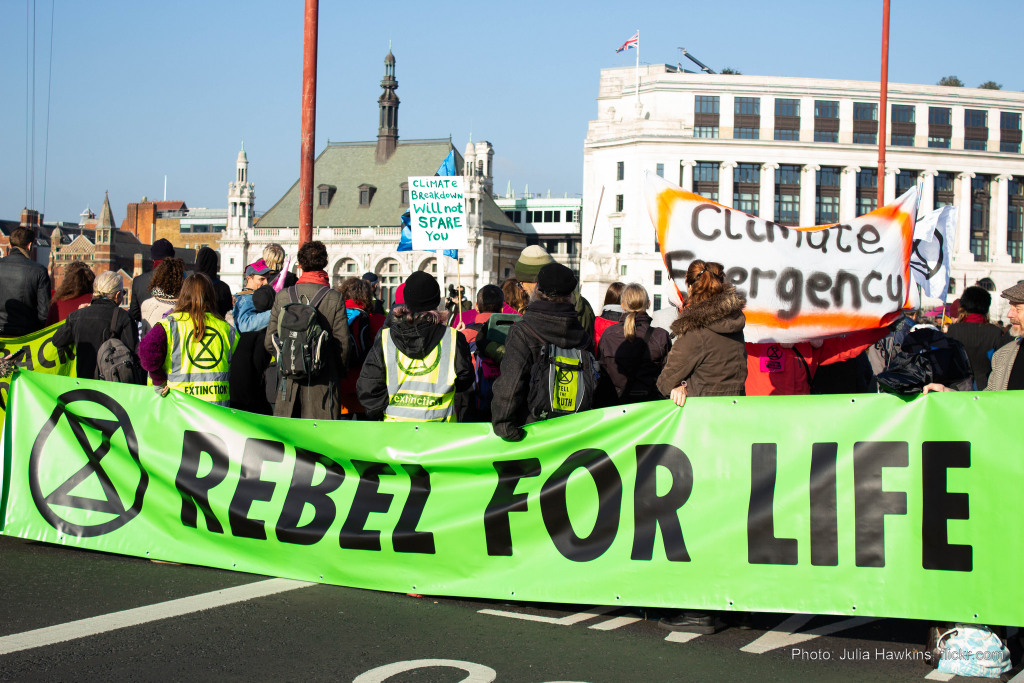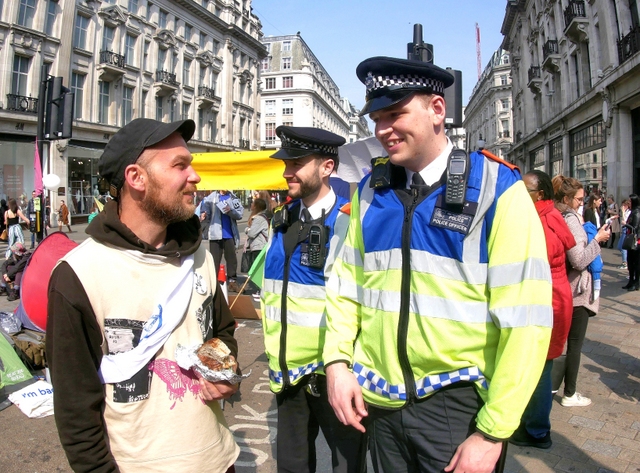 "Darkness cannot drive out darkness; only light can do that." — Dr. Martin Luther King, Jr.