NATIONAL PARK VOLUNTEERS
Role: Park Steward
Organization: Banff National Park / Parks Canada
Location: Banff/Canmore/Lake Louise/Kananaskis, Alberta
GENERAL DESCRIPTION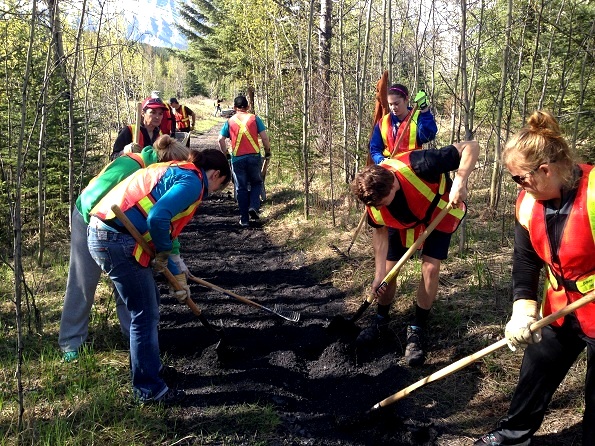 Trained and in uniform, you will be Parks Canada's welcoming smile, helpful hands, and extra eyes & ears out in the park on trails, doing research and monitoring, hiking and reporting and assisting at special events or projects! You will monitor and report human use and wildlife activity and contribute to the natural and social science knowledge of Banff National Park. You can choose the activities that interest you the most, including volunteer leadership and virtual opportunities.
QUALIFICATIONS & COMMITMENT
Commit to the goals and values of Parks Canada. Wear BNP Volunteer ID when on duty. Take initiative, be organized, detail-oriented and responsive to communication (eg. Emails, phone calls). Navigate Internet and self-directed online learning and interaction. Strong interpersonal, communications, and problem solving skills. Good judgment; can be depended upon to work with the public in a positive manner. Strong ability to work independently and as part of a team.
Basic first aid or more is also an asset, but not a requirement. Some back country projects will require more qualifications.
50 hour minimum commitment, generally April to end of October.
BENEFITS
Learn about and contribute to conservation in Banff National Park. Great experience behind the scenes, especially if you are interested in working for Parks Canada.
PLEASE:
Email Tina for a full position description, 2019 project list, application process and details, etc at tina.barzo@canada.ca and/or go to http://www.pc.gc.ca/banff-volunteer to view more information.
When applying, please indicate that you saw this posting at GoodWork.ca.