Create Your Own Green Job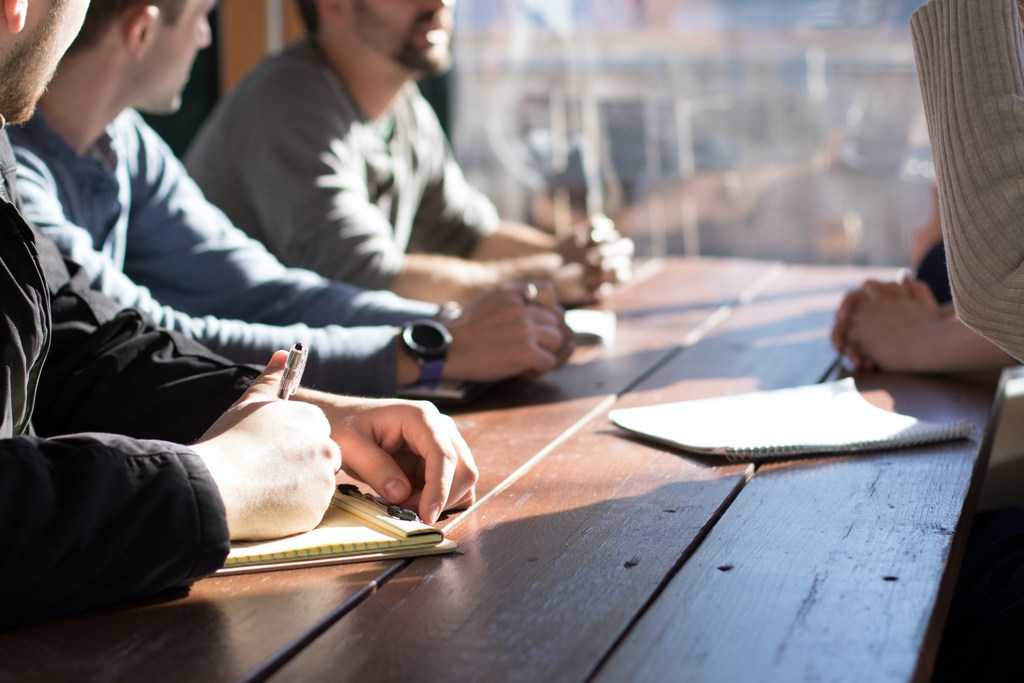 Are you looking for green work, but haven't yet found what you're seeking? Would you love to green your career ...but the opportunities aren't exactly falling on your lap?
If so, here's an idea: rather than competing for existing jobs, why not create your own? Whether you want to work with an environmental group, green business or government, why wait for someone else to "give" you a job?
Here are some essential ideas, starting points and resources for making it happen!
First Steps | Environmental Group or Organization | Green Business / Self Employment | Sustainable Food, Gardening & Agriculture | Environmental Education | Government & Public Sector | More Help & Resources
---
First Steps
(1) Start with some brainstorming. What would you like to do? Start an eco-friendly service or product? Educate people about climate change? Protect animals or nature? Create a list of one or more things you'd really like to do. Talk them over with any of your friends or contacts who are positive, action oriented people. Don't worry about "giving your idea away". In most cases the idea itself is obvious – it's the energy, passion and how well you implement it that counts! (See: Brainstorming & Visioning).
(2) Set some goals and make a plan. Before you dive in, it's a good idea to do at least a little goal setting – both personal and project goals. For most people, it's a lot easier to get somewhere if you know where you're going! Then – unless you know it all and have done it all before – it's time to do some planning. Whether for-profit or nonprofit, it's a very good idea to write a business plan (2). This can help you think things through and avoid wasting a lot of time down the road. It will also help you better communicate with other people, funders, investors, etc.
(3) Don't reinvent the wheel. Rather than starting from scratch, seek out anyone else who's doing something similar. Contact your province's environmental network (2) to find out if anyone is already doing something in your city or province. Other places to look: environmental groups in your city, your city's green business network, GoodWork, Google, Green Drinks, etc. Remember that calling or visiting someone is often much more effective than e-mail. If you hide behind your computer, you probably won't get far!
(4) Consider becoming "a project of". If you find anyone who's doing something similar, it might be easier to work under their umbrella, rather than starting from scratch. Ask them if you could collaborate with them or write a grant proposal as a project of their group or organization. Make it clear that your intent is, if the grant is awarded, to become the staffperson to run the project.
(5) Seek out free advice. People love to give advice, all you have to do is ask. Try to do some research first to find appropriate organizations or individuals to ask your question. Call people up or talk to them at environmental events, meetings, green drinks, etc. Get all the free advice you can find, or even try to find yourself a mentor. But take negative advice with a grain of salt – "it can't be done" – when it comes from someone who hasn't started their own successful project or business.
(6) Don't Procrastinate. For some people, all this talk of planning leaves them cold. Don't procrastinate forever! There comes a point when you just have to dig in and get things rolling.
---
Choose Your Sector
Think through which sector your project, service or product would best fit. Nonprofit? Business? Education? Government? For each sector, we've provided some ideas and links to help you get started and find others who might contribute ideas, assistance or partnership.
(1) Environmental Group or Organization ("Nonprofit")
Just because an organization is "nonprofit" doesn't mean it can't have paid staff, contractors, consultants and interns. There are basically two ways two "create your own job" in a nonprofit:
(a) Partner with an existing nonprofit
Partner with an existing nonprofit or charity to create a new position, contract or internship within their organization. Start by using the links below and asking around to find one or more groups that might be interested in your idea. Tell them your idea (very briefly at first!) and offer to write or cowrite a grant proposal for your project idea, under the name of their organization. If the grant comes in, or other funding is found ...the staffperson, contractor or intern could be you.
I've seen people do this with great success. One trick is to develop a relationship with the organization first, perhaps by volunteering or becoming a board member. Once they know you, your abilities and stick-to-itivenes, they could be much more willing to partner with you.
Find Existing Groups & Organizations in Canada:
· West: British Columbia | Alberta | Manitoba | Saskatchewan
· Central: Ontario | Quebec | Montreal
· East: New Brunswick | PEI: (tw) (fb) | Nova Scotia | Newfoundland & Labrador
· Across Canada: Environmental Nonprofits / Groups & Organizations
Grants & Funding — Help & Info for Environmental Grantseekers
If you don't know how to write a grant proposal, there are many resources to get you started:
Funding your project | Environment Funders Canada | Environmental Funding | Environmental Grants | Sustainability Network | Fundraising Resources
(b) Start a new environmental group, nonprofit or charity
Or, if partnering with an existing group doesn't seem to be an option ...start your own. Just be sure you've done your research first -- that you're not just reinventing the wheel and creating needless competition with another group that's already doing similar work.
How to Start an Environmental Group
A guide to starting an environmental group | Start a nonprofit | Start a Charity | Organization Development and Management | How to be an Activist, run a campaign, etc. See also the previous section of links, "Grants & Funding".
---
(2) Self-Employment / Green Business / Entrepreneurship
If your idea is to offer a service or product that customers would pay for, you can do this by starting either your own business, or a "social enterprise" that works together with an existing nonprofit group.
How to Start a Small Business: Starting a Business (source) or Google, e.g. "how to start a business in Canada" or "starting a business in Alberta" | more | About Business Plans: Business Plan | Small Business Articles 
Finding Loans and Grants for your Business: Small Business Financing Sources in Canada (source) | Google small business grants, or small business funding, small business investment or small business loans (together with Canada or the name of your city or province).
Canadian Green Businesses – directories, networks and guides:
Toronto: Green Enterprise Toronto | Toronto Environmental Organization Directory
Ottawa: Green Ottawa
Montreal: Coop la Maison Verte
Vancouver & Victoria: BC Directory for Environmental Groups | Vancouver Island Green Business Collective 
Halifax: Business Alliance for Local Living Economies (BALLE) Nova Scotia
Canada: ClearlySo Social Enterprise Directory
USA: Common Future
For more, try Google or Canada411, for example "recycled products toronto"
and these Green Business Links
Green Business Ideas – here are just a few to get you thinking, plus links to related info & resources...
Green Cleaning Service | Natural & Organic Landscaping | Organic Market Garden or CSA | Eco-Retreat or Learning Centre | Environmental Retailer or Distributor | Local Food Co-op | Bicycle Store or Repair Service | Carsharing Business or Co-op | Solar Energy Contractor | Eco-Renovations | Green Building (2) | Non-Timber Forest Products | Recycled Products | Second Hand Store (clothing, housewares, building supplies) | Vegetarian Restaurant | Environmental Educator (2) | Sustainable Living Consultant (2) | Ecotourism (2) | Freelancer | more Green Business Ideas (2)
---
(3) Sustainable Food, Gardening & Farming
Food and Agriculture deserve a separate mention because there is so much opportunity not only for doing truly green, sustainable work, but also for adopting a healthier worklife and lifestyle, one that involves both your mind and your body. There is also lots of help to get you started:
Starting a Farm: Farm Start (Canada) | Starting Farming | Buying a Farm
Market Gardening: What is Market Gardening? 
CSA / Community Supported Agriculture / Community Shared Agriculture: What is CSA? | more | Find existing CSA's: Ontario | Quebec | Atlantic Canada (click 'more') | British Columbia | Canada (click Search) (Note: not all CSA's are listed. Also inquire at your local farmers' market, community centre or agriculture office.)
Food Businesses: Starting a Food Business | Toronto Food Business Incubator
Food Sustainability, Organic Gardening, Sustainable Agriculture: Organic/Sustainable Farming & Gardening | Organizations | Organic Gardening | Sustainable Agriculture
Internship/Apprenticeship: An internship can be a great way to get started in gardening or farming. The usual arrangement is that you live and work at the farm, ideally for the whole growing season. Your work is in exchange for experience, mentoring, meals and accommodation. Sometimes there is a small salary or stipend, especially if you stay for the whole season. Many interns go on to starting their own garden, farm or other food-related business, sometimes in partnership with the people they interned with. Internships & Jobs in Sustainable Food and Agriculture in Canada: FoodWork.ca | PlanetVolunteer | CRAFT (Ontario) | ACORN (Atlantic Canada) | Manitoba Farm Mentorships | WWOOF (Worldwide)
---
(4) Educational Sector (primary, secondary, post-secondary, ongoing & informal)
Environmental education (EE) can be for-profit, nonprofit, or as part of the formal education system. You could offer your services as a trainer, teacher, environmental or outdoors educator, consultant, contractor, and so on. To learn more or to find groups and individuals that are doing EE, see: Environmental Education Networks and Directories in Canada (most of these are involved in the formal education system, whether primary, secondary or post-secondary.) See also section (1), above, on environmental nonprofit groups and organizations, above, many of which are involved at least in informal education, training or public awareness.
---
(5) Government & Public Sector
Create a green job in government? Unless you're already at a management level within government, it's unlikely you're in a position to create a government job. But what about consulting or supplying government?
There is environmental/sustainability work to be done in all parts of government. The Ministry of Environment or Environment Canada is only one department of many. Depending on the nature of your service, it could be a big mistake to end your search there. (Think: food & agriculture, natural resources, parks, fisheries, transport, energy, health, public safety, international development, finance...)
How to find government departments, agencies and contracts:
Federal: For a listing of Government of Canada departments and staff, see GEDS. For postings of Canadian government contracts / tendering, see MERX.
Provincial: try google (e.g. "government of ontario"). For postings of provincial government contracts / tendering, see MERX.
Local: For municipalities, counties and townships, try Google, e.g. "city of vancouver" or "town of yarmouth"
To develop your idea and uncover leads, you could also talk with existing staff, your local MP, MPP or municipal Councillor. Municipal Councillor: to find out who your councillor is, ask your neighbours visit your city or town's website. Provincial MPP: use Google, e.g. "ontario mpps". Federal MP / Member of Parliament: Members of Parliament. Federal Departments & Staff: GEDS.
More background, info & tips: About Government Procurement & Tendering | Greening Government | Wikipedia articles on Government.
---
More Help & Resources
Some ideas are just too big for one person. You might want partners, mentors, advisors, staff, volunteers, contractors or consultants. GoodWork is a great place to find any of the above. Go to goodwork.ca and click "Post a Job". (This is not only for jobs but also any other role, such as those mentioned above.)
Related Sites & Resources
Thematic Resources, Organizations & Networking
Environmental Organizations | Environmental Education (2)| Sustainable Living (2) | Climate Change| Water Conservation & Pollution | Sustainable Food & Agriculture (2)| Land Stewardship | Conservation | Sustainable Forestry | Permaculture | Renewable Energy (2) | Green Building & Renovation (2) | Sustainable Transportation (2) | Car-Free | Ecovillages | Green Business | Fair Trade| Co-ops (Food/Housing) | Media | Books | Magazines | Activism | Eco-Arts & Creativity | Politics & Elections | Peace
Some thoughts for along the way . . .
Set your goals with the greater good in mind · Think it through, make a plan · Ask for advice, assistance, feedback, information interviews · Network genuinely but don't schmooze · Be positive but not naive · Never presume to have all the answers · Listen more than you talk – never be all 'out' but no 'in' · Keep an open mind but also develop your critical thinking skills · Make friends, not enemies · Don't reinvent the wheel unless you have to · Take risks · The perfect is the enemy of the good · Learn time management skills · Keep your life in balance – take care of yourself, not just the planet · Live sustainably · Avoid self-righteousness and extremism · Do what you can, don't stress about the rest · Don't spend too much time on the computer or the Internet · Find peers and build community (2) · There's no time like the present · Find a niche that needs filling... and fill it!
Other articles on how to Create Your Own Job