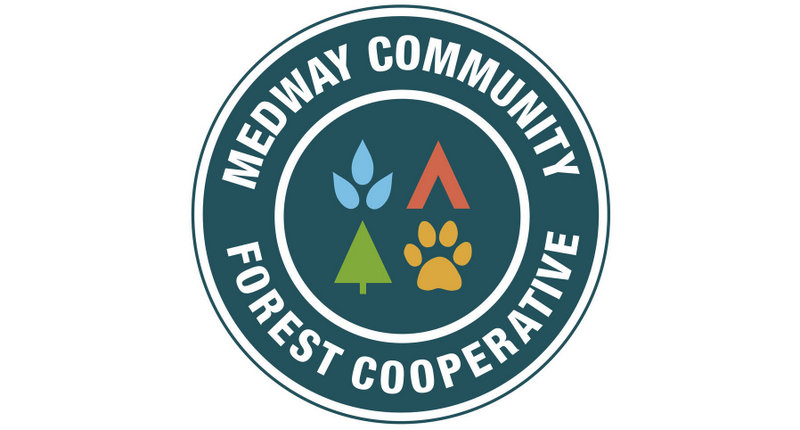 ECOLOGICAL FORESTRY / FOREST MANAGEMENT
Hiring: Community Outreach Intern
Type: summer job (age 30 & under)
Organization: Medway Community Forest Cooperative ltd.
Location: Caledonia / Southwestern Nova Scotia
Closing date: EXTENDED to April 9th, 2023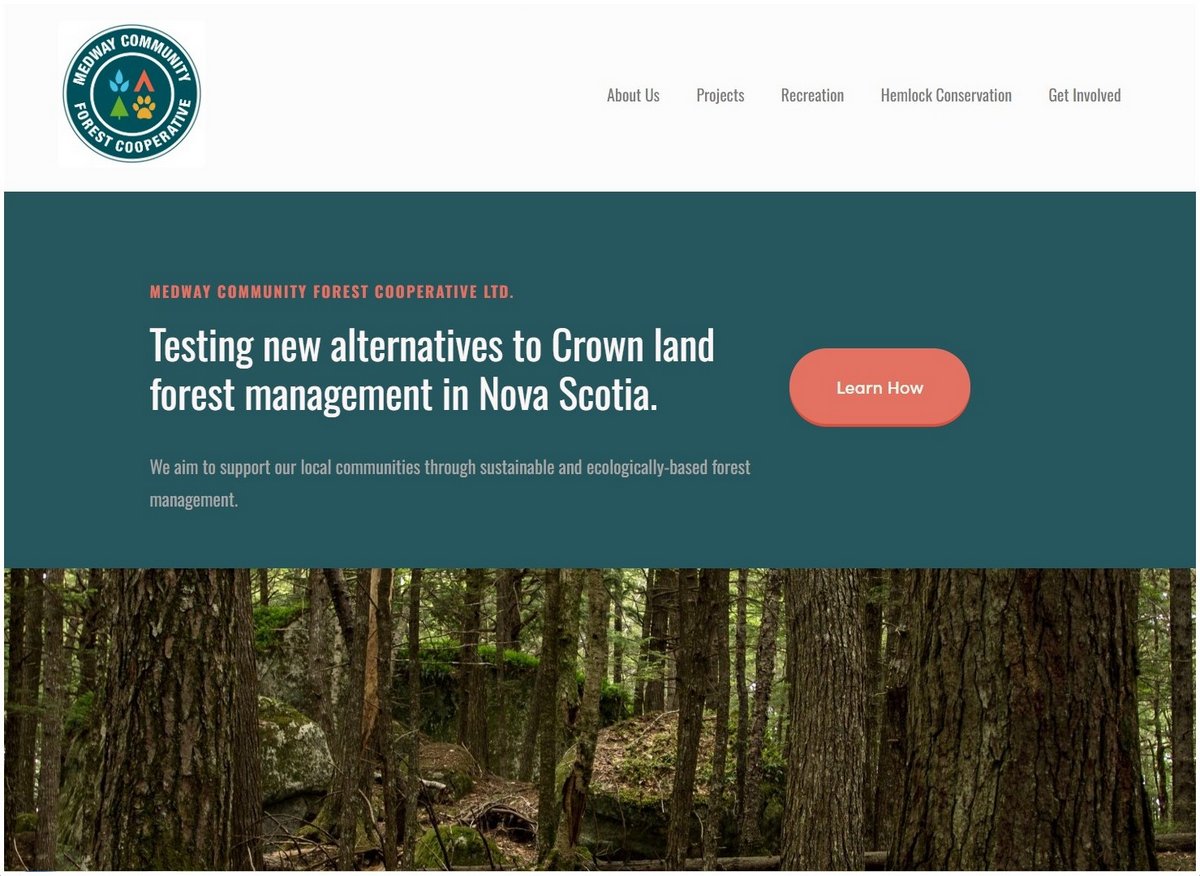 We're looking for our next enthusiastic student to join our team this summer! Our ideal applicant currently resides in southwestern Nova Scotia and are willing to take on a combined remote and in-person position.
BACKGROUND ON THE MCFC:
The Medway Community Forest Co-op (MCFC) is Eastern Canada's first community forest based in the rural community of Caledonia, Nova Scotia. Our primary aim is to support local communities through sustainable and ecologically based forest management. On a daily basis, the MCFC sustainably manages a 15,000 hectare Crown Land license area using practices that reflect ecological and multi-value forest management. The MCFC membership represents a diversity of interests within the community including ENGOs, lumber mills, woodlot owners, local business entrepreneurs, outdoor educators and municipal government.
The MCFC actively promotes a governance structure founded in transparency and community engagement to appropriate forest management practices. Through sustainable management and public transparency, the MCFC is hoping to develop a structure that supports rural economic growth while providing a wide array of opportunities for the local community, including forest-based education, recreation amenities and value-added wood production.
THE POSITION:
Duration: 16 weeks starting May 8, 2023
Hours: 35/week
Pay: $18/hour
Remote Work Expectations: We may be able to assist in finding accommodations, or else individual is expected to commute to our office and license area in Caledonia, NS +/- 3 days/week.
The Community Outreach Intern will facilitate community outreach programs, recreation, and ecotourism development, and assist the MCFC in developing and strategizing new business opportunities. Specifically, the intern will assist in developing a workshop series to promote outdoor recreation and sustainable forest management to the local public and help manage the MCFC campground. The intern will be responsible for developing, planning, marketing and executing a variety of existing events, and build new outreach projects as specified through planning with partner organizations and government.
The intern will be working with an organization that is considered a leader in sustainable, community-based forest management and have the opportunity to work with several key partners influencing the sustainable paradigm shift ongoing in Nova Scotia forestry. Preferential experience may be given to; an individual who is passionate for rural community development and sustainable resource management; experienced in designing promotional materials and executing outreach campaigns; experienced in web-based marketing; knowledgeable in rural business development and start-ups. An ideal candidate has experience in the planning, design, execution and delivery a public outreach campaign, and is passionate about sustainable forestry.
PRIMARY TASKS:
Maintain social media presence and regular website updates and evaluation
Develop outreach content using photography/videography and text
Plan, promote and execute various workshops and events throughout the summer
Design promotional materials for the MCFC and the Nova Scotia Working Woodlands Trust (eg. newsletters, info sheets, posters etc.)
Support with launching the MCFC campground, conduct site visits and support user-experience
Maintenance of the MCFC membership database, and develop and analyze annual membership survey
Assist in the exploration of new business ideas, including research and assisting with funding application
MINIMUM REQUIREMENTS:
Completion of a minimum of 2 years of a post-secondary program in forestry, environmental or natural resource studies, communications, marketing, environmental graphic design or similar.
Passion for rural economic development and sustainability
Demonstrated experience designing digital and print outreach materials
Detail oriented with strong oral and written communication skills
Strong interpersonal skills and exercises sound judgement in decision making
Excellent organizational skills and ability to multi-task
Demonstrated ability to work independently without direct supervision
Demonstrated ability to communicate with the public, stakeholders and First Nations in a professional manner
Self-starting, strong work ethic and initiative
Some knowledge of Nova Scotia forestry, regulations and legislations
Strong computer skills and proficiency in Microsoft Office
Valid driver's license (access to vehicle is an asset)
Willingness to participate in occasional work in the woods in varying terrain
Willingness to live and work in a remote rural community
ADDITIONAL ASSETS:
Some experience planning and facilitating community outreach programs
Some experience using online marketing tools and running social media campaigns
Some experience in business planning, start-ups or market research
Some experience with ArcMap GIS and ArcMap Online
Knowledge and proficiency in online marketing tools including Mailchimp and Squarespace
Knowledge of Acadian forest ecology
APPLICATION PROCESS:
To apply, please forward your resume, a cover letter and contact information for two references in PDF format to info@medwaycommunityforest.com please include last name in title of file. Please indicate you saw this posting at GoodWork.
The successful applicant must be under 30, and the MCFC encourages applicants from a diversity of backgrounds or self-identify as part of an underrepresented group to apply.
This position is dependent upon MCFC receiving funding from the Canada Summer Jobs Program. We thank all applicants for their interest, however only those selected for an interview will be contacted.