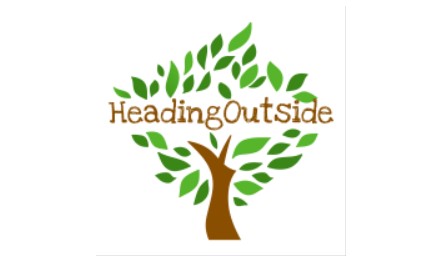 TEACHING JOBS
Position: Outdoor Education Instructors
Organization: Heading Outside
Location: Toronto, Ontario
Heading Outside is looking for passionate and skilled outdoor educators to deliver screen-free, experiential learning and play activities for outdoor summer school pods in June, July and August 2021. Additional opportunities exist for outdoor spring school (April/May/June) or the full fall outdoor school year beginning September 2021.
Duties:
Provide positive, engaging, interactive and fun outdoor education instruction and activities for small pods of children in the outdoors
Research, plan, coordinate and evaluate weekly lessons linked to the local curriculum
Establish a method to integrate academic areas of focus identified by parents
Evaluate children's progress in the learning goals and/or overall engagement in the lessons
Map out areas for outdoor education programming and lead pods on daily excursions
Identify and help coordinate the purchase of necessary materials and supplies each week
Consult with Heading Outside to review lessons and program delivery (as required)
Complete any paperwork or other administrative tasks required
Qualifications
Teaching certification, enrollment in teaching certification/Bachelor of Education program OR at least one semester/season of experience in delivering outdoor education programming for children/youth
Knowledge of or experience in linking outdoor education activities with curriculum subjects
At least 2 semesters/seasons of experience in working with children/youth in any setting
Familiarity with local ecology in your region and have 1 set of tree/plant/bird/insect guide books (can be purchased upon hiring)
Ability to work independently with a group of children
Strong research, programming and communication skills
Current Standard First Aid/CPR C certification (or ability to obtain it within a short time period)
Willing to provide proof of a vulnerable sector screening police reference check within the past 6 months
Trained in Heading Outside Education (will be provided free to successful candidates)
Able to work outdoors in all weather
Own and be able to carry a backpack (carrying programming supplies - approximately 25 lb.)
Able to hike over terrain of varying difficulty
Knowledge of organic gardening a plus
Term of Employment
June, July and August – for summer school pod
Opportunities also exist for May and June for spring school pod
Opportunities exist for outdoor educators for full school year pod beginning fall 2021
To apply:
E-mail your resume and cover letter to:
letschat@headingoutside.org
subject: Outdoor Educators
Please indicate you saw this posting at GoodWork.
Applications will be accepted on an ongoing basis to fill regular requests for teaching pod outdoor educators. Please indicate which term of employment you are interested in - spring, summer or fall.
Contract length: 2-9 months
Job Types: Full-time, Part-time, Temporary
Salary: $20.00-$30.00 per hour