BOARD OPPORTUNITIES
Current Open Positions: Director-At-Large
Positions: Board Member / Board of Directors
Type: board of directors positions / unpaid
Organization: Derby Reach Brae Island Parks Association
Location: Fort Langley, Greater Vancouver BC
Fostering stewardship of the land and education within the parks. The purpose of Derby Reach/Brae Island Parks Association (DRBIPA) is to promote appreciation, understanding and enjoyment of Derby Reach and Brae Island Regional Parks while preserving and enhancing their natural and ecological features, in partnership with Metro Vancouver Regional Parks. DRBIPA's current activities include producing the annual Heritage Apple Day and Bedford Channel Paddle events; maintaining a heritage orchard and pollinator garden; coordinating a series of free guided nature walks for the general public; coordinating stewardship and conservation projects for our Volunteer Park Ambassador team, such as invasive species removal, native vegetation planting, monitoring projects, and more. Among the board's activities in 2022/2023 will be continued stewardship of the Langley Bog and building community engagement in creative new ways.
Board member duties
Serve a two-year term
Attend monthly board meetings: the 2nd Monday of each month, from 7:00 – 9:00pm, at the Fort Langley Community Hall (no meetings in August) VIRTUAL ZOOM MEETINGS CURRENTLY STILL IN PROGESS
Time commitment: at least 4-6 hours per month
Participate in at least one DRBIPA initiative or committee each month along with attending Board meetings
Volunteer for Heritage Apple Day: on the planning committee and/or at the event
Support DRBIPA's mission to foster stewardship of the land and education within the parks.
Act as an ambassador for DRBIPA and Derby Reach and Brae Island Regional Parks
Actively participate in discussions and decision-making activities
Be prepared for board meetings and/or committee meetings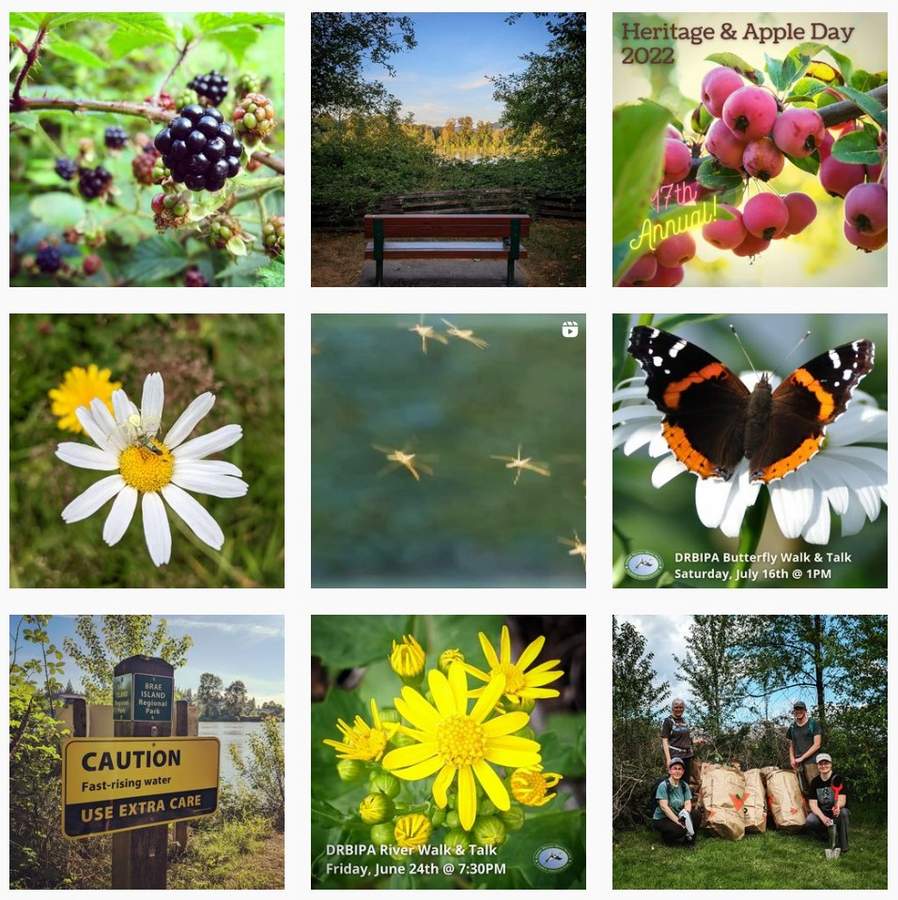 Skills & experience
Passionate about the environment, nature, wildlife, recreation, history, culture, conservation, and being outdoors
An appreciation for Metro Vancouver Regional Parks
Respect for diversity and inclusiveness
Non-profit board experience an asset but not essential
An understanding of, or commitment to learn about, board governance and BC Societies Act.
Team player
Strategic thinker
Benefits & recognition
Opportunity to make a meaningful contribution to Derby Reach and Brae Island Regional Parks and to your community
Provide input to Metro Vancouver on how to best use and maintain the two parks
Work with a fun group of people who enjoy wildlife, recreation, history, culture, being outdoors, and hands-on community activities
Opportunity to take leadership of projects that interest you
Learn new skills and take on new challenges
Learn more about the rich history and biodiversity of the parks and the areas now known as Derby Reach and Fort Langley
Invitations to volunteer appreciation and educational events, and skill-building workshops
Expected volunteer time: 4-8 hours per month.
Deadline to apply: Nominations accepted on an ongoing basis with official elections held at our Annual General Meeting (AGM) on the last Thursday evening of each February. All candidates must be DRBIPA Members before applying to join the Board of Directors.
For more information or to apply, please contact us by email at outreach@drbipa.org .
Please indicate you saw this posting at GoodWork.