BOARD POSITIONS
Position: Board Members
Type: nonprofit board of directors position (unpaid)
Organization: Willow Park Ecology Centre
Location: Norval/Georgetown, Halton Region, GTA, Ontario (can be virtual but in-person attendance is required from time to time, i.e. events, sometimes host in-person meetings, etc.)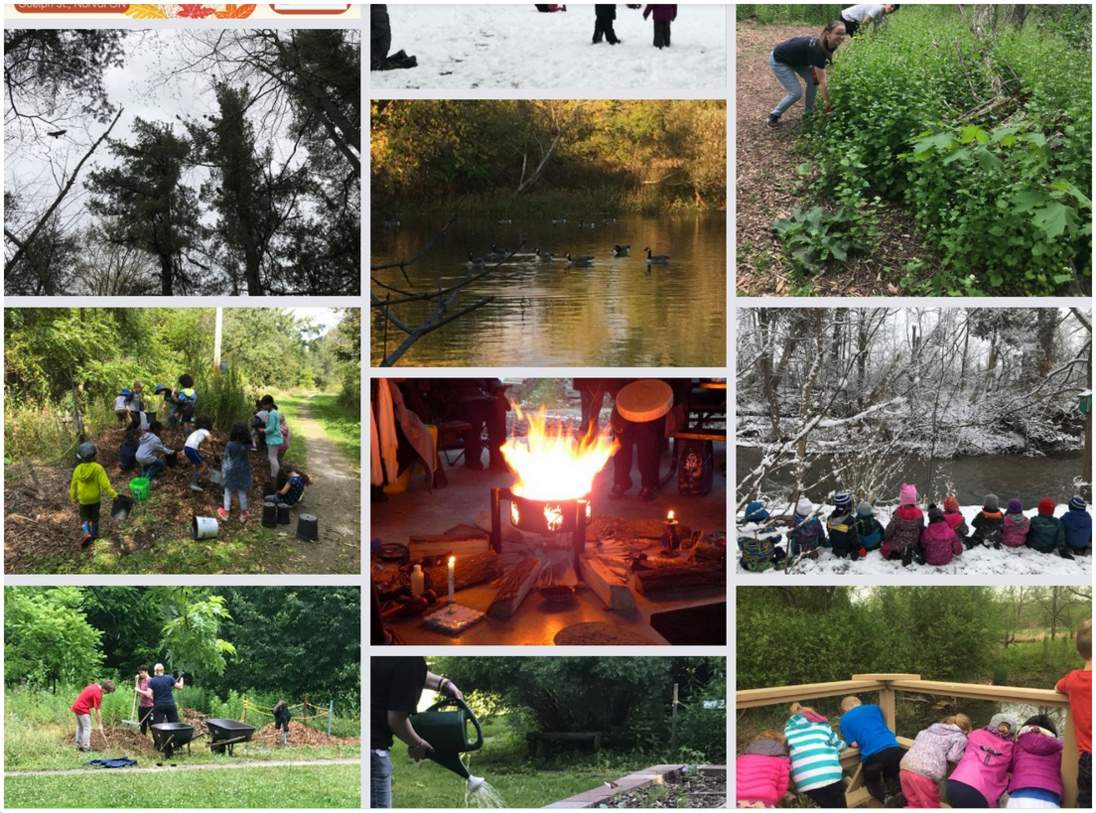 We are looking for people who care about a sustainable future and can help us grow our ability to provide demonstration, education, and nature connection in our community and within our wider watershed. We are a citizens' group that, since 1998 has restored, maintained and shared a now-beautiful, biodiverse natural site at the confluence of the Credit River and its tributary Silver Creek. We, and our local nature, have benefited from working in partnership with the Town of Halton Hills, with Credit Valley Conservation, with local businesses, grant-making organizations, and with volunteers of all ages.
Willow Park Ecology Centre has become, not only a much-respected model of ecological restoration on public land, but also a busy centre for educational activities, cultural exploration, and community cooperation. Our work in naturalization and habitat restoration has allowed thousands of people to become involved in hands-on care for and learning about what's needed to keep local nature healthy. The park is open year-round. We run seasonal events and formal educational activities and programs designed to get school children outdoors and learning in the natural world. We have mentorship programs for teen volunteers and weekend volunteering for adult involvement. Our Programs have become the driver of our ecology management and fulfill our vision to educate and engage people in environmental matters. Our mission is to nurture knowledge and skills for a greener future!
Previous non-profit board experience and or/professional skills are desirable. We are looking for people to serve on our board and its supportive steering committees, having expertise/experience in one or more of the following:
Finance / accountant / treasury / administrative support
Risk / project / program management / governance
Public Image / communications / marketing / social media
Resource development / fundraising / sponsorship campaign / environment education
Our volunteer board of directors meets monthly in Georgetown or Acton (Halton Hills), with additional meetings as deemed necessary for committees and project-oriented activities. Participation at meetings is in-person or through online conferencing when appropriate. Responsibilities of Directors include attending monthly meetings well-prepared to discuss agenda items that are meant to facilitate board decisions about the organization and its operations. Directors are asked to devote an average of 4-8 hours per month to respond to communication, participate at in-park events, participate in the activities of at least one subcommittee and actively extend help to other Directors as, and when, needed. The length of the term is up to four years, with the next term starting in Jnauary 2024. One position is open to be filled immediately.
Please send your application including a cover letter to explain your goals and interests along with a resume to Nicole Pereira at pereiraa.nicole@gmail.com .
Please indicate you saw this posting at GoodWork.ca.