WORK EXCHANGE / VOLUNTEER
Position: Internship at a Wilderness Guest Ranch
Type: volunteer in exchange for room & board
Organization: Chilcotin Holidays Guest Ranch
Location: Gold Bridge, Chilcotin Mountains, British Columbia
Are you ready for an adventure of a lifetime in one of the most beautiful wilderness settings in Canada? We are an established wilderness guest ranch and tourism business located in the sunny South Chilcotin Mountains.
You will be working in exchange for room and board. Accommodation will be in tents during the summer season. As an intern, you will have a unique, off the beaten path wilderness experience. This will be challenging and rewarding adventure, where you will earn and develop professional and personal skills. You will meet adventurers from around the world who have come to work in this exceptional and unique environment.
As part of living on a ranch, you will get to join in on our lifestyle.
These are some of the tasks you may expect:
Office related work
Marketing duties
Building
Cooking
General Maintenance
Gardening
Farming
Help with Eco project
Help in the house
Animal care (horses and chicken)
Helping with Tourists
Charity work
Language practice
Art projects
Help with Computers
We need help in many aspects of running a successful guest ranch, from cooks, cleaners, gardeners and office management, to outside help which involves ranch hand work, forestry management, wilderness guiding and equipment maintenance. We also actively participate in conservation of our area and pass on our knowledge and skills.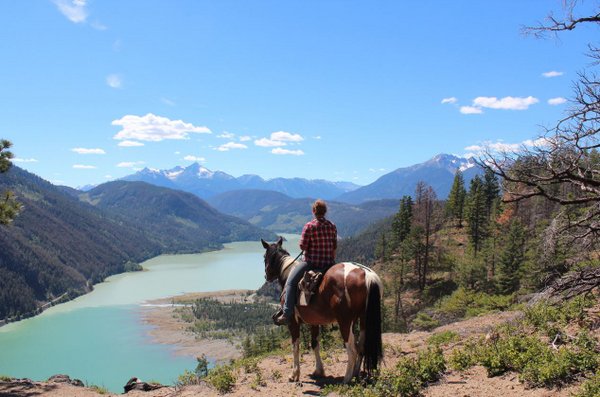 In our unique wilderness setting you'll have the opportunity to grow through the challenges you overcome every day. This philosophy encourages you to identify your interests, which drive your goals. Ultimately, your goals will fuel your purpose both at the ranch and throughout the rest of your life. You will meet adventurers from around the world having the same interest in wilderness, nature and conservation.
We invest a lot in our staff regarding personal growth and experiencing new adventures and expect a positive attitude and taking initiative from them. The wilderness setting will teach you about the law of nature – what better teacher can you have!
The wilderness setting offers a variety of beautiful hikes and horseback rides around the ranch. You can learn about western-mountain riding, native plants and wildlife, go hiking, mountain biking, wildlife viewing – all activities based on availability.
If you have a positive attitude and are ready to jump into something new you will have a great adventure!
Please contact: trails.to.empowerment@gmail.com
with subject: Internship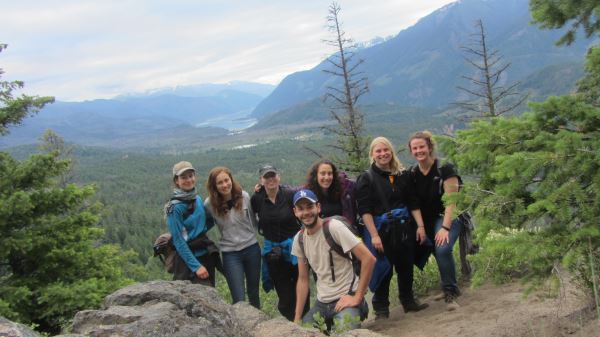 Please indicate you saw this posting at GoodWork.ca.