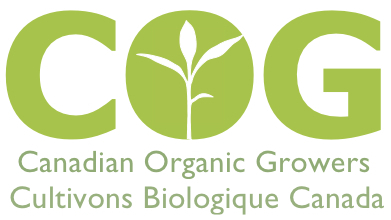 VOLUNTEER POSITION
Position: Program Director/Lead Volunteer for Senior Organic Gardeners Program
Type: volunteer position, part-time
Training: mentored by the current director
Organization: Canadian Organic Growers – Ottawa St Lawrence Outaouais Chapter (COG OSO)
Location: Ottawa ON or Gatineau QC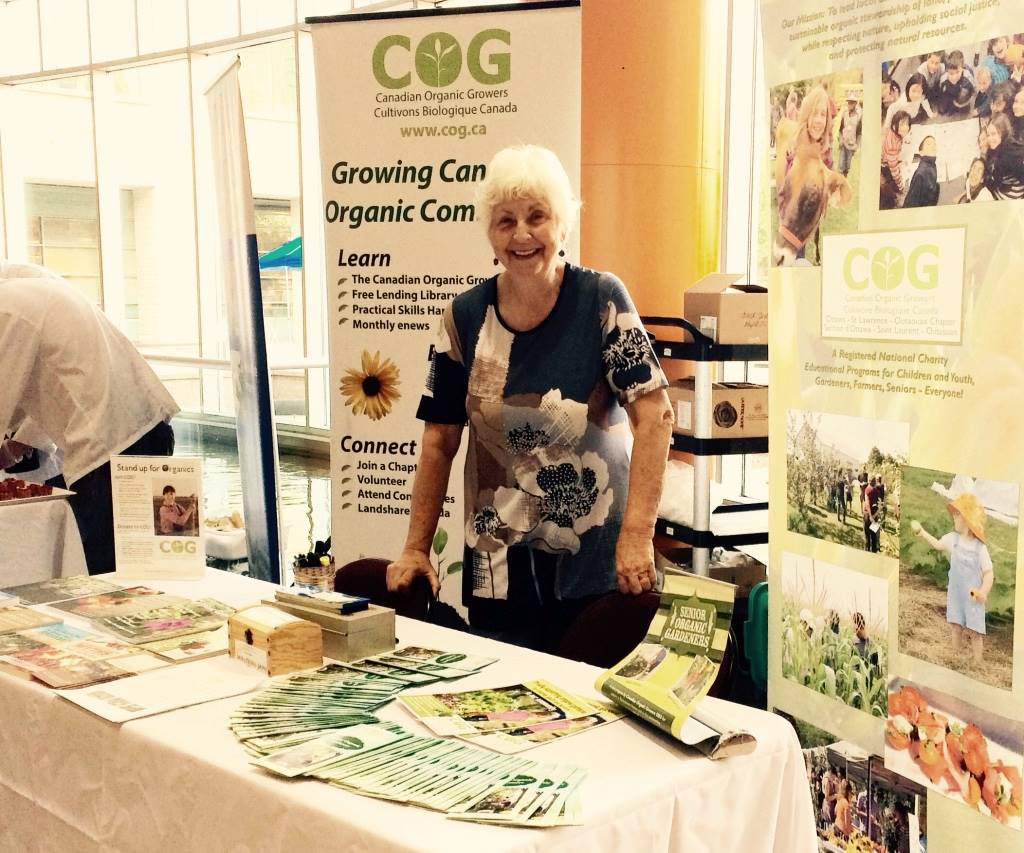 Why this position? "What's in it for me?" — You will be making a huge difference in the lives of many seniors who catch the "Gardening Bug" and dig into starting seedlings from seeds, watching, watering, loving and pampering their little plants ready to plant in containers in home, on balconies or in garden beds in the back yard! You will be welcome to attend SOG events virtually during COVID but in normal times you could well enjoy a workshop with seniors in person. You will reap some of the blessings for your administrative work that keeps SOG's wheels well oiled and moving ahead joyfully. Your love of people will penetrate the whole organization… The seniors, the gardening managers and gardening coaches will appreciate your positive outlook. You will be a member of the COG Ottawa St Lawrence Outaouais Chapter Steering Committee with a group of individuals who are committed to organic gardening and who love to 'spread the word'. You will also work with COG HQ staff from time to time and get to know this wonderful organization. Chances for networking, social occasions, information sharing and much more…Yours is a volunteer role but when you travel to events in person, you are welcome to claim mileage. Just remember that your strengths will be shared with so many people…. This kind of opportunity only comes up from time to time, so grab it while you can! You will have time to settle into this role as the current director will be ready to mentor your work for the time it takes… Learn at your own pace.
Senior Organic Gardeners (SOG) is a program of COG OSO working to enhance quality of life and health of seniors through active participation in adapted organic gardening for nutritious food, gentle exercise and enjoyment of food with people respecting all safety requirements during the pandemic... (Website)
This role includes...
Overseeing and developing the SOG Program carrying out our Strategic Plans and Annual Budgets with the SOG Leadership Team and Advisory Group
Giving reports to COG OSO Steering Committee monthly meetings and liaising with COG National our HQ
Getting to know seniors at SOG activities from time to time
Keeping in touch with partners and sister organizations
Encouraging development of the SOG Program in other areas

This is a volunteer opportunity that would involve approximately 8-10 hours per week on a flexible basis but would require at least a one-year commitment with availability for monthly evening meetings with COG OSO Steering Committee in person or virtually. Experience in administration would be important and an interest in gardening and food a distinct benefit as well as a desire to make a difference to many people!
Questions or to apply: 
Contact Margaret at:
sog.margaret@gmail.com
or call 613 834 5091
Our website: Senior Organic Gardeners
---
About Canadian Organic Growers — Ottawa St Lawrence Outaouais Chapter
The Ottawa – St. Lawrence – Outaouais chapter of Canadian Organic Growers (*COG OSO) is a regional chapter of a national charity, whose mandate is to lead local and national communities towards sustainable organic stewardship of land, food and fibre while respecting nature, upholding social justice and protecting natural resources.COG OSO is a lively and enthusiastic group based in Ottawa, offering numerous events and programs year-round to support knowledge and skills for farmers, gardeners, educators, children, seniors, and anyone who is interested in eating healthy food and living in healthy environments. Details of our activity are available at our new website: http://www.cog.ca/ottawa.
Please indicate you saw this posting at GoodWork.ca.