VOLUNTEER POSITIONS
Needed: Gorge Waterway Nature House Volunteers
Organization: Gorge Waterway Action Society
Location: Victoria, BC (Esquimalt Gorge Park)
The Gorge Waterway Nature House is a public educational space located in Esquimalt Gorge Park and is operated by Gorge Waterway Action Society, a non-profit organization based out of Victoria. In 2008, the World Fisheries Trust, in partnership with the town of Esquimalt and other local NGOs, opened the Gorge Waterway Nature House with the aim to protect the future of the Gorge and its ecosystem by educating the public and key stakeholders and raising awareness of key local environmental issues. The Nature House has attracted thousands of visitors since its opening, and is an excellent place to make connections in your community.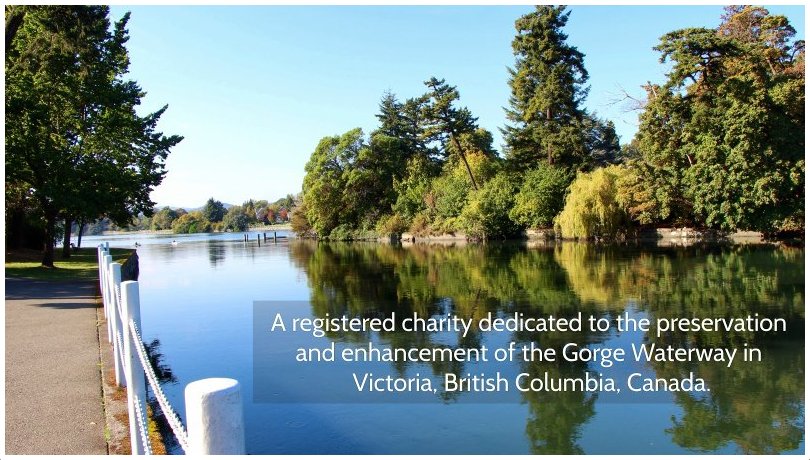 The Gorge Waterway Nature House Offers:
a live touch tank of live marine animals from our coast
an interactive 3-D model of the surrounding watershed
various displays that provide hands-on learning experience about local terrestrial and aquatic ecosystems
"Kid's-Zone" with colouring activities and games
guided nature walks through the park and Pollinator Meadow
The Volunteer Position:
We are searching for outgoing and dedicated volunteers to help out at the Gorge Waterway Nature House!
The position includes:
Enhancing overall visitor experience by providing assistance and information about the local area and numerous displays and activities;
Participating in education programs and activities within the park;
Participating in nature walks, leading touch tank demonstrations, leading watershed demonstrations, and other interactive activities;
Operating a small concession stand and sales table.
Time commitment varies but generally from 5-15 hours/month (1-3 shifts). The Nature House is reopening March 18, 2023 for Saturdays and Sundays from 10am - 3pm. No experience necessary, although interpersonal skills, organizational skills, and familiarity with the area are assets! This is a great opportunity to gain experience in the field of environmental education and outreach, while getting involved in your community. There will be an opportunity to extend your volunteering time into the summer as well!
Please email gorgewaterway@gmail.com * if you're interested to sign up for our orientation sessions. Please mention you saw this posting at GoodWork.
A criminal background check will be mandatory for all volunteers.