VOLUNTEER POSITIONS
Position: Youth Advisory Board member - the Great Canoe Journey
Organization: Waterlution - A Water Learning Experience
Location: Victoria BC
Calling youth and young professionals (age 18-30) in British Columbia for Leadership, Facilitation, and Cultural Understanding Training with Waterlution in Spring 2019!
After the training, you will become part of the national Great Canoe Journey cultural and water learning project collaborating with other young professionals as a member of our Youth Advisory Board. Youth Advisors are mentored by cultural educators and Waterlution to lead the Great Canoe Journey cultural education program for schools groups.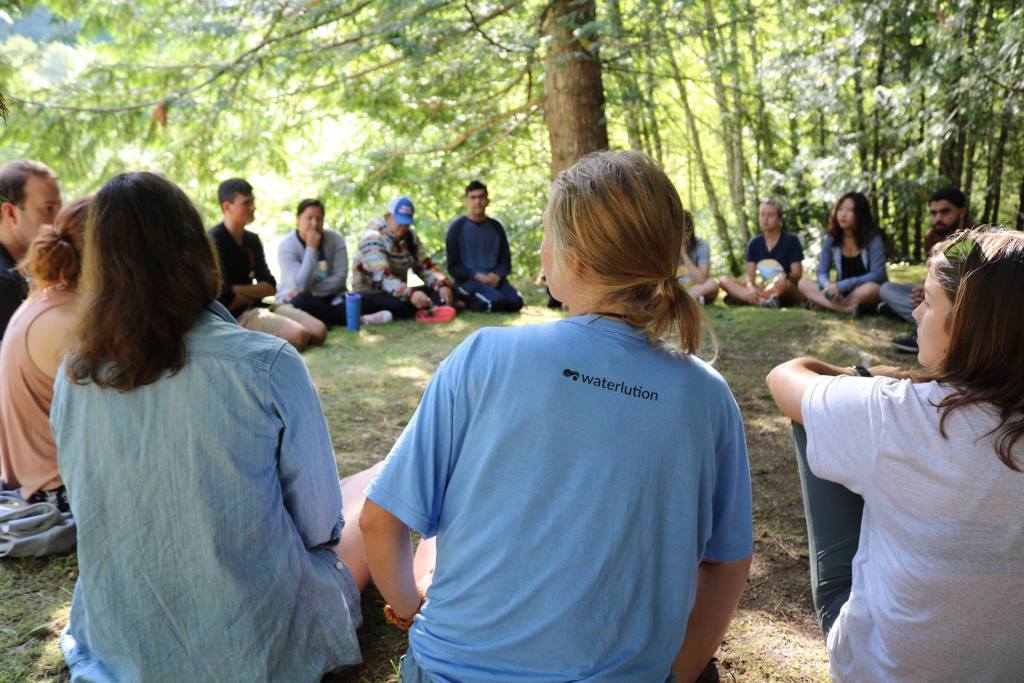 DATE AND LOCATION: Victoria, BC - May 5th and 6th, 2019, Day 1 in Victoria, Day 2 at Cowichan Lake First Nations
***you can choose to attend only one day of training (if you can't make both days)***
This is a national program, other training is happening in BC and ON after the training, you'll work on the Great CanoJourneyey locally for 6-10 months as a Youth Advisory Board volunteer.
This training and program are for you if:
You are an indigenous youth and you want to educate others about your culture

You are non-indigenous want to learn and share about local indigenous culture

You want to build new skills like workshop facilitation, partnership development, research and content creation
Training is FREE if you commit to helping out with the Great Canoe Journey school program! By joining, you'll become part of a community of dedicated volunteers and young leaders from across the country and provided opportunities for continual coaching, training and personal development from Waterlution.
***transportation and accommodations are not included*** Waterlution will support accepted participants in arranging carpools and shared accommodations. If you plan to travel a long distance to attend we can support you in your fundraising efforts (see more in the application form).
Ways you can choose to be involved in the Great Canoe Journey after the training:
Lead workshops or webinars for school groups

Research, resource development and evaluation

Partnership development and school outreach/recruitment

If you are indigenous - share your cultural knowledge (and learn from your elders)

Create Content: Photography, Videography, Newsletters, and Blogging
All trainings include:
Facilitation and Leadership training by Waterlution

Cultural Sharing and Understanding training by local First Nations in each region who are collaborating with Waterlution on this project.
Waterlution's Facilitation and Leader Training is designed to build leadership capacity and empower action by use of various facilitation processes drawn from the Art of Hosting. The theme, "Culture and Reconciliation", will be explored through Systems Thinking, the Two Loops of Change Model and a World Cafe. By sharing these techniques and facilitation processes, the program is designed to build the Leadership Mindset needed to tackle modern world social and ecological challenges.
Cultural Knowledge and Understanding Training is hosted by regionally-based First Nations who share about 1. Traditional Canoe, Land and Water based teachings, or, 2. Stories of the impacts of residential schools, cultural oppression and the path forward of reconciliation.
Please learn more about the Great Canoe Journey project by visiting its webpage before applying!
See the training schedule and apply at: 
https://waterlution.org/youth-advisory-board/
When applying, please indicate that you saw this posting at GoodWork.ca.