VOLUNTEER POSITIONS
Position: Wildlife Nursery Assistant
Organization: Toronto Wildlife Centre
Location: Downsview Park, Toronto/North York, Ontario
Summer is the busiest season at Toronto Wildlife Centre, as we admit hundreds of orphaned animals into our centre. Being too young to care for themselves, they need to be hand-fed every few hours throughout the day. As a Wildlife Nursery Assistant, you will specialize in caring for young squirrel patients until they are old enough to feed themselves.
There are two main seasons of squirrel admissions, which will make up the majority of the Wildlife Nursery Assistant position. There is a relatively quiet period between the two squirrel seasons during which Nursery Assistants will be trained to care for orphaned cottontail rabbits, mallard ducklings, and other species.
What you'll do:
Hand-feed orphaned wildlife (e.g. eastern grey, red squirrels and chipmunks)
Provide care (including monitoring, feeding and weighing) to patients
Clean animal cages and do laundry to provide safe and clean housing
Help maintain the wildlife hospital and rehabilitation facilities
Requirements:
18 years of age or older
Interest in, and respect for, the unique needs of wild animals
Strong comprehension of English and the ability to follow written directions
Patience for patients who may be fussy or reluctant to feed
Strong attention to detail
Non-profit volunteer experience is an asset
Time commitment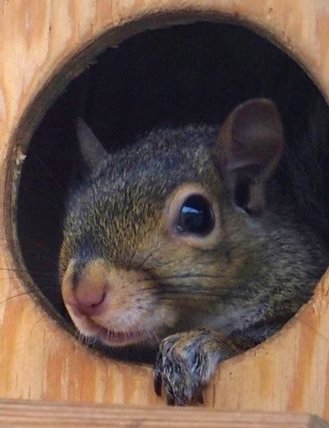 Wildlife Nursery Assistants must commit to one scheduled shift of 4 hours each week for the duration of the squirrel baby season (typically April through November). The shift schedules are:
Morning Shift: 7:30am to 12:00pm
Afternoon Shift: 12:00am to 4:30pm       
Evening Shift: 4:30pm to 9:00pm
All necessary training will be provided!
If you are interested in becoming a Wildlife Nursery Volunteer, please submit an online application at:
https://www.torontowildlifecentre.com/volunteer/
When applying, please indicate that you saw this posting at GoodWork.ca.