VOLUNTEER OPPORTUNITY
CEMETERY PRESERVATION & CLEAN UP
Volunteer Event: Cemetery Preservation & Clean Up
Organization: Maple Ridge Museum 
Location: 21404 Dewdney Trunk Road, Maple Ridge, Greater Vancouver BC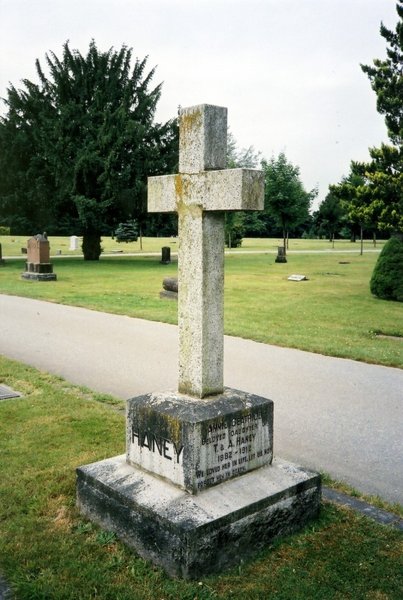 When: Friday July 27 & Saturday July 28 2018
Time: 9:00am – noon
Join the Maple Ridge Museum in a unique and rewarding project, preserving headstones at the Maple Ridge cemetery. The cemetery was established in 1878 on land donated by two pioneers- George Howison and William Nelson. The cemetery's heritage value lies in its association with the prominent early European settlers of the City of Maple Ridge, both as its developers and as their final resting place. Many of the older headstones no longer have individuals to care for them; therefore you can help to preserve these reminders of our community's roots.
Cemeteries are permanent green spaces that have the ability to sustain biodiversity as surrounding land changes and develops. In many cases the graves are overgrown by grass, plants and invasive species. Cemeteries provide significant cultural and environmental benefits, but they are in need of maintenance and restoration. Our Cemetery Preservation Clean-Up is a volunteer based event that aims to connect people with nature and local history for community stewardship. Volunteers will work with natural flora, including, moss, grass, shrubs, and lichen.
This event is for people who are passionate about history, volunteering, and community restoration. Many of the older headstones no longer have individuals to care for them. Spend the morning in the park cleaning headstones and clearing grass to preserve the precious history in Maple Ridge Cemetery.
If you would like to volunteer, please contact the Maple Ridge Museum at mrmeventplanner@gmail.com or sign up at http://signup.com/go/ggeapYB .
You will need to bring:
Depending on the weather, rain gear or sunglasses, sunscreen, and a hat
Sturdy shoes and garden gloves
Bug spray and drinking water
If possible, please bring:
Bucket, with handle
Soft-bristled brush (plastic, hair, not metal)
Watering cans and jugs for water
Knife, trowel, or scissors to remove grass
Whisk broom
Rags and a kneeling pad
When applying, please indicate that you saw this posting at GoodWork.ca.