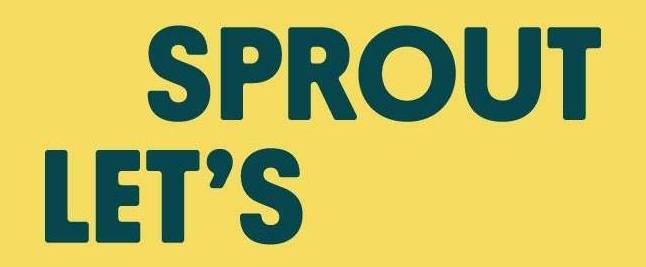 VOLUNTEER POSITION
Position: Camp Facilitator
Organization: Let's Sprout
Location: Lunenburg, Nova Scotia
Let's Sprout is sparking a global movement in which we are all connected to our values and have an increased capacity to challenge social and environmental injustices.
Sprouting Change is a unique program that balances personal growth and community development through creative and educational activities. The camp is distinct in its collaborative and intentional nature. In order to expose participants to local sustainability opportunities, a diverse group of local initiatives are involved as guest facilitators. Everyday, participants are given free creative time to process topics and discussions. The week ends with the creation of a zine fully designed by the group and is shared with their families and greater community.
Love from past camper: "I'm Kai … or as known at camp, Guineapai. Everyone had a special nickname for the week. I am very passionate about music and my experience at camp has really helped inspire me to explore that in new areas. One of my favorite parts of camp was song writing. We sang lots of songs, but mostly riptide… we wrote a song as a group, called cheetah squad. You can find the video on the facebook page. Since camp i've written many more songs like Magic, Thunder and Forest."
In partnership with the Bluenose Coastal Action Foundation
Date: August 7- 11 (8:30am-4:30pm)
Audience: Youth (ages 9-12)
Location: Morton Centre, Monk Point Rd, Lunenburg, NS B0J 2C0
---
Position: Camp Facilitator
Facilitation provides the space for people to empower themselves by creating the optimal environment for learning and social change. Facilitators should lead from within, and take out the power dynamic and create a narrative. During facilitation, knowledge is shared by and extracted from the participants themselves.
Needed:
Experience working with kids ages 9-12
Available to facilitate in Lunenburg for the full week
Comfortable leading conversations/activities/discussions on social and environmental issues
Interested in learning about experiential and inclusive learning (or has previous experience)
Willingness to share and spread energy, positivity, and vulnerbility in the space
Email us if you are interested in joining us!
connect

letssprout.org*
When applying, please indicate that you saw this posting at GoodWork.ca.
*Email: The e-mail address above has been masked to prevent spam. Please copy the address or type it manually, add the @ sign, remove "mask" and any spaces.