VOLUNTEER POSITION
Position: Communications Coordinator
Organization: FOUND Forgotten Food
Location: Halifax, or anywhere in Nova Scotia
FOUND Forgotten Food is looking for a word-savvy individual to join our team of awesome volunteer Core Members as FOUND's Communications Coordinator. This is a volunteer position that requires an average of 5 hours of commitment per week. FOUND Forgotten Food does not have a physical location so all Core Members work when and where it is most convenient.
What is FOUND Forgotten Food?
FOUND Forgotten Food works to reduce food waste in Nova Scotian by: (1) harvesting ('gleaning') food 'waste' from Nova Scotian farmers after commercial harvests, (2) collecting leftover produce from farmers' markets, and (3) collecting excess produce from donors with backyard gardens. We have established ongoing relationships with more than a dozen food banks and community food organizations across the province, with the majority of our harvest to date directly donated to Feed Nova Scotia, which supplies food to food banks across the province. Since 2016, FOUND has saved over 28,5000 pounds of fresh and local produce from going to waste, and instead has shared that bounty with folks in our NS communities.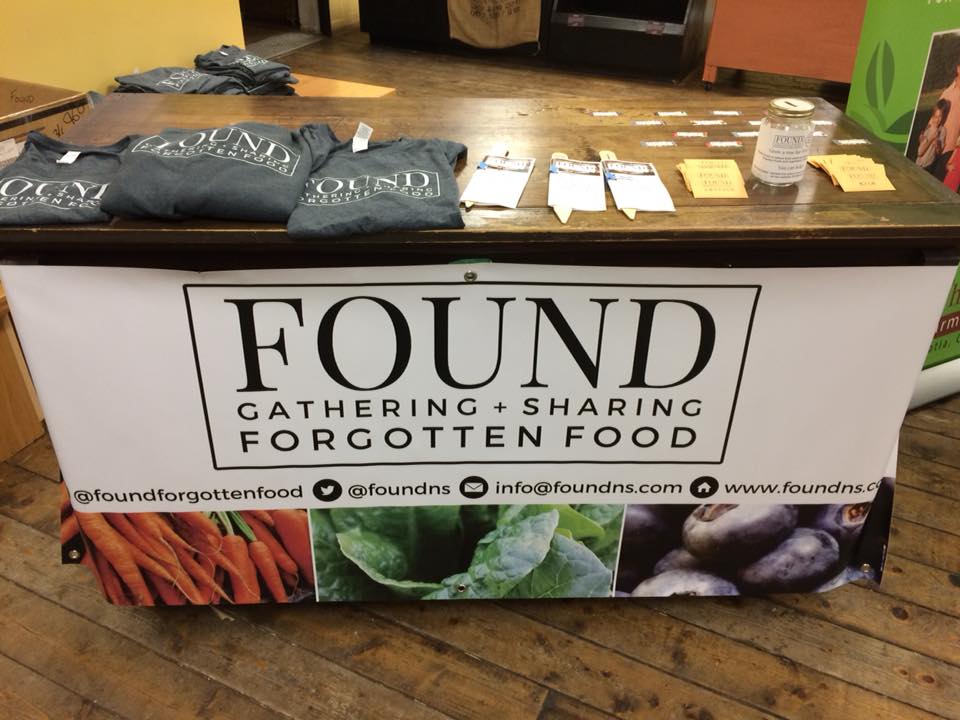 We're looking for a Communications Coordinator who can:
Lead and monitor FOUND's social media strategy (including Facebook, Twitter, and Instagram)

Create and send engaging e-newsletters using MailChimp (one monthly update as well as e-newsletters for special events and volunteer opportunities as needed)

Monitor FOUND's info email account on a regular basis, including answering basic inquiries and/or dispatching emails to the appropriate Core Member

Write Press Releases and articles for FOUND events and major news

Update the FOUND website as needed (familiarity with WordPress an asset)

Track website and social media traffic

Attend one Core Member meeting per month (held on last Sunday evening of every month)

Join us in the field for harvests! (as scheduling permits)

Perform other tasks as self-initiated or agreed within the Core Member group
Desired qualities:
A passion for reducing food waste / improving food sustainability

Impeccable spelling and grammar skills

Ability to work both independently and as part of a collective team

Organized and able/willing to take initiative

Friendly and positive attitude

Previous communications experience an asset
FOUND Forgotten Food strongly believes in skill-building an encourages applications from individuals who are looking to develop their skill-sets.
Apply:
If you are interested in this position, please send a one-page cover letter and brief resume via email to both lindsay@foundns.com and laurel@foundns.com . Applications will be considered on a rolling basis until the position has been filled.
When applying, please indicate that you saw this posting at GoodWork.ca.