VOLUNTEER POSITION
Position: Farm Assistant
Organization: NB Community Harvest Gardens
Location: Fredericton, New Brunswick
Hayes Urban Teaching Farm is a 7 acre forest and garden oasis in the city of Fredericton, in the neighbourhood of Devon.
We are looking for a LOCALLY BASED volunteer who wants to learn how to make a living/lifestyle in sustainable organic agriculture, in exchange for your labour on the farm. We would like you to commit to the entire growing season (now-to-mid-October). Depending on your schedule and availability, daily hours can be casual (maybe 20 to 30 minutes a day, five days a week) to fairly intense (8-to-10 hour days, 5 or 6 days/week) depending on your availability, desire to learn, and comfort level.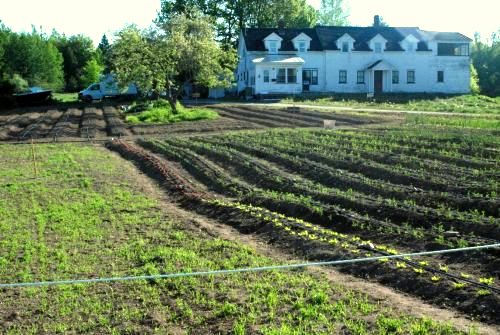 This is a VOLUNTEER position – we can not offer accommodations or pay, but we can offer some beautiful organic produce, an enjoyable work environment, and a 'farm mentor' with 20+ yrs experience in organic farming. Our 'ideal candidate' is someone who lives close by, has an interest in community based agricultural projects and/or organic gardening in general, and has some available time on their hands. Serious inquiries only please.
To apply, please email:
hayesfarmmanager

gmail.com*
When applying, please indicate that you saw this posting at GoodWork.ca.
*Email: The e-mail address above has been masked to prevent spam. Please copy the address or type it manually, add the @ sign, remove "mask" and any spaces.