VOLUNTEER POSITIONS
Position: Edmonton BEC Volunteers
Organization: Edmonton Biosphere Eco-City (BEC)
Location: Edmonton, Alberta
Eligibility: People of any age. Those 16 and under will require a parent/guardian to sign a consent form. Must be fully vaccinated against COVID-19.
Commitment: 15 - 20 hours per month
Timeline: Ongoing
Are you interested in making Edmonton more sustainable? Edmonton Biosphere Eco-City is seeking volunteers to start projects in your city and communities.
About Us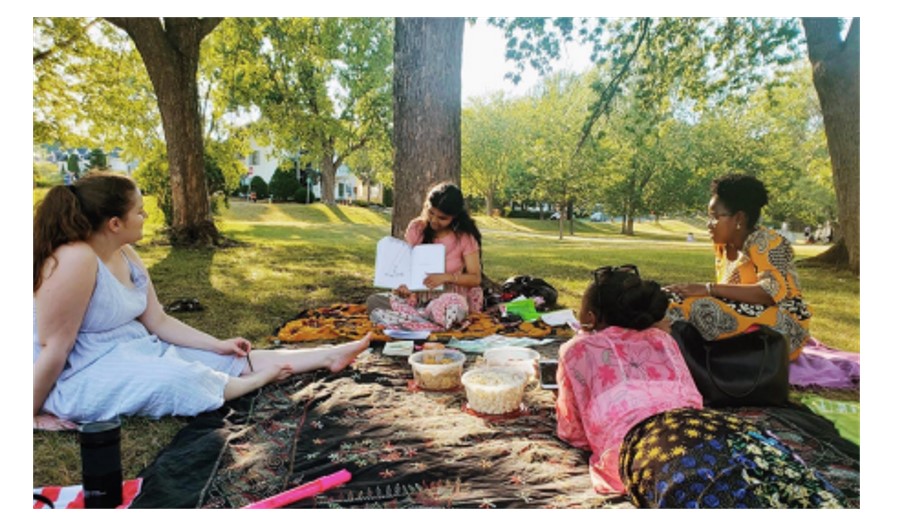 The BEC approach uses 10 Themes of Sustainability – Transportation, Energy, Design, Habitat, Food etc. – to connect people with similar interests in areas in which they could work together.
It also uses 5 simple Tools of Engagement – Workshops, Sustainability Plans etc. – to help people and organizations integrate sustainability into their lives. The Tools lead to projects, and there are easy-to-use manuals for the most common types of projects. For an explanation, please visit https://bec-evb.ca. Edmonton BEC operates under the umbrella organization Biosphere Eco-Cities Canada (BECC); a national network that works to connect and support BEC initiatives in cities across Canada.
Who we're looking for
We are looking for anyone who is passionate about working towards a sustainable future! No experience is required but we want you to be reliable, engaged, willing to learn, and excited about the work we are doing. You must be located within Edmonton and be able to commute to our events.
Role and Responsibilities
As a volunteer for Edmonton BEC, your roles and responsibilities will vary. BEC team members will do different tasks to support each other. These include:
Meeting with the Edmonton BEC local representative monthly to discuss and brainstorm project ideas for the community
Reaching out to local organizations, community associations, schools, etc. to propose BEC projects they can do
Working with fellow volunteers to organize and host BEC projects
Researching what sustainability initiatives/projects are underway in Edmonton
Creating posters and social media posts to advertise local BEC projects
Any other tasks deemed relevant and necessary by the Edmonton BEC representative
Examples of BEC projects that are already completed are the Brampton Sustainability Tour, Toronto Sustainability Tour, Ottawa BEC Database of Projects, and the All Saints School Sustainability Plan.
How to Apply
Please email your resume to edmonton@bec-evb.ca with the subject line 'Edmonton BEC Volunteer'
Please indicate you saw this posting at GoodWork.
COVID-19 Protocols
Your health and safety is important to us. That is why we require all of our volunteers to be fully vaccinated against COVID-19, wear masks at all times, and social distance when possible. We will follow all health guidelines outlined by Edmonton Health Officials.
Additional Notes
Though this is an unpaid position, our goal is to provide you with tasks and projects that will help build your personal and professional skill set.