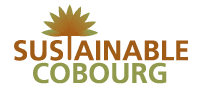 VOLUNTEER POSITION
Position: Treasurer - Board of Directors
Organization: Sustainable Cobourg
Location: based in Cobourg ON (Northumberland County), candidate can be from anywhere in Canada
About Sustainable Cobourg & Neighbours:
Sustainable Cobourg is an NGO that was formed by residents in 2008 to educate and increase the public's understanding of Climate Change and its impact. Using the lens of sustainability, we inform about the importance of changing attitudes, practices and actions contributing to Greenhouse Gas emissions through 5 Advisory Groups.
These Groups research, develop policy, organize activities, advocate around issues and coordinate public events.
http://www.sustainablecobourg.ca
About the Role:
The Treasurer is the primary financial officer for the Board of Directors and is responsible for monitoring the financial health of the organization.
Specific Responsibilities:
With the President and Chief Administrative Officer, develop and monitor the annual budget for general and project operations
Prepare, review, and report, monthly financial statements to the Board of Directors during Board meetings
Analyze the financial elements of project proposals and report on them to the Board
Act as a signing officer for the organization
Fulfill such other Board assignments as are appropriate, needed and approved
Requirements:
Able to attend monthly Board meetings which will be virtual, unless otherwise specified, for a total of 10 meetings annually including a year-end report for the Annual General Meeting
Knowledge of Excel
Digital literacy
Assets:
Accounting experience is a strong asset
Understanding of Sustainable Cobourg's mission/vision
Apply:
Please indicate you saw this posting at GoodWork.ca.