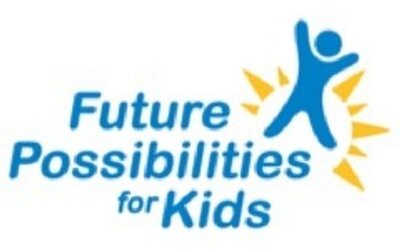 VOLUNTEER OPPORTUNITIES
Wanted: KidCoaches
Organization: Future Possibilities for Kids 
Locations: across Toronto, Ontario
VOLUNTEERS NEEDED for Ready, Set, Goal! Community Leadership Program beginning Fall 2018!
Ready, Set, Goal! is a community leadership program that involves Kids aged 9-12, from diverse, underserved Canadian communities who are matched with trained volunteers called 'KidCoaches'. In this Kid-led program there are no limits to what Kids can do! Whether they are lobbying with government officials, soliciting support for an animal shelter or collecting supplies for the homeless, Kids are the CHANGE they wish to see in their community! KidCoaches are trained adult volunteers who support Kids in discovering that they can make a difference in their world, one goal at a time. As a KidCoach, you will have an opportunity to coach and support a Kid as they set out to accomplish a "Goal of Contribution" that positively impacts their community.
What's involved?
1. 24 weekly phone calls (30 minutes) with your Kid over the 6 month program
2. Attend and participate in an Orientation to KidCoaching Session – for upcoming sessions contact Program Coordinator, Janet Lee
3. Attend and participate in KidCoach Training – October 20th 
4. Attend and participate in 4 Activity Days + POP Fest (see dates below):
Activity Day 1: November 17, 2018
Activity Day 2: January 26, 2019
Activity Day 3: March 23, 2019
Activity Day 4: May 4, 2019
POP Fest: June 1, 2019
The KidCoach role is special in that you will assist your Kid in gaining new skills and self-confidence as they learn to think boldly, communicate powerfully and act generously! In being a KidCoach, you will receive KidCoach Training and ongoing support from experienced KidCoaches and the FPK Staff. You will have loads of fun while you develop transferable coaching skills and connect with other like-minded individuals. If you want to make a difference in your community and in a child's life, please contact us today at info@fpcanada.org or visit our website to learn more http://www.fpcanada.org.
Additional Information:
You will receive professional KidCoach Training and ongoing support from FPK Staff and other experienced KidCoaches.

Minimum age:
18
Minimum hours per week:
40-50 hours in total for the 6 month Ready, Set, Goal! Program
Task requirement:
walking and standing
hearing
verbal communication
reading and writing
How to Apply / Contact
Apply today by checking out our website http://fpcanada.org/volunteers/be-a-kid-coach/ and submitting an online application here: https://goo.gl/forms/Q6twq8EvRSZj1aZ52
Or reach out to Janet, our Program Coordinator, for more information:
Phone: 416-923-0777 ext. 236
Email: janet@fpcanada.org
When applying, please indicate that you saw this posting at GoodWork.ca.