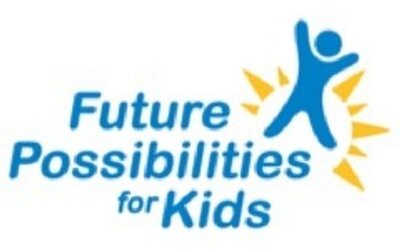 VOLUNTEER POSITIONS
Positions: Volunteer KidCoaches for Children (Ages 9 to 12)
Organization: Future Possibilities for Kids
Location: applicants residing in the province of Ontario, Canada
VOLUNTEERS NEEDED to inspire possibility with Kids this Fall 2021
Future Possibilities for Kids is looking for volunteers to join our Ready, Set, Goal! program. The RSG! program is a six-month leadership development program that matches a child between the ages of 9-12 with their own volunteer KidCoach. Through weekly phone calls using a guided Activity Book, the KidCoach supports the child through the process of setting and accomplishing a Goal of Contribution – a goal that benefits the child's community.
What's involved?
Attend and participate in a virtual training session.
27 weekly phone calls (30 minutes) in total with your Kid from November to May
Attend and participate in 4 Virtual Activity Days + POP!Fest. Activity Days are virtual meet-ups with your Kid and Crew. These meet-ups are a great way to connect and engage with others through fun and interactive activities. POP!Fest is a graduation celebration that showcases the accomplishments of Kids and KidCoaches throughout the program. Participation in Activity Days and POP!Fest is mandatory.
See below for important dates:
Activity Day 1 - Saturday, November 27, 2021
Activity Day 2 - Saturday, January 29, 2022
Activity Day 3 - Saturday, April 9, 2022
Activity Day 4 - Saturday, May 14, 2022
POP!Fest- Saturday, May 28, 2022
Becoming a KidCoach..
When you become a KidCoach, you can make a difference in a Kid's life, enhance your coaching & leadership skills, and join a passionate volunteer community. With your support, your Kid will unlock their inherent leadership skills and build confidence as they learn to think boldly, communicate powerfully and act generously! As a KidCoach, you will receive KidCoach Training and ongoing support from experienced KidCoaches and the FPK Staff. You will have loads of fun while you develop transferable coaching skills and connect with other like-minded individuals. If you want to make a difference in your community and in a child's life, please contact us today at volunteer@fpcanada.org or visit our website to learn more https://www.fpcanada.org/volunteer/be-a-kidcoach/
Additional Information

Minimum age: 19
Location requirement: Reside in the province of Ontario
Minimum hours per week: 40-50 hours in total for the 6 month Ready, Set, Goal! Program
Task requirement:
Able to communicate in English
Verbal communication, reading and writing
Listening
Access to a phone for weekly calls
Access to internet and a computer/tablet for Activity Days and POP!Fest
How to Apply / Contact
Visit https://www.fpcanada.org/volunteer/be-a-kidcoach/ to apply and learn more about becoming a KidCoach
For questions, please email volunteer@fpcanada.org
Please indicate you saw this posting at GoodWork.
Check out our website for more information and to learn more about the FPK Community! http://www.fpcanada.org