VOLUNTEER POSITION
Position: Evergreen Brick Works Tour Guide
Organization: Evergreen
Location: Evergreen Brick Works, Bayview Ave, Toronto, Ontario
Join our public markets team and connect visitors to local, seasonal food and artisanal products!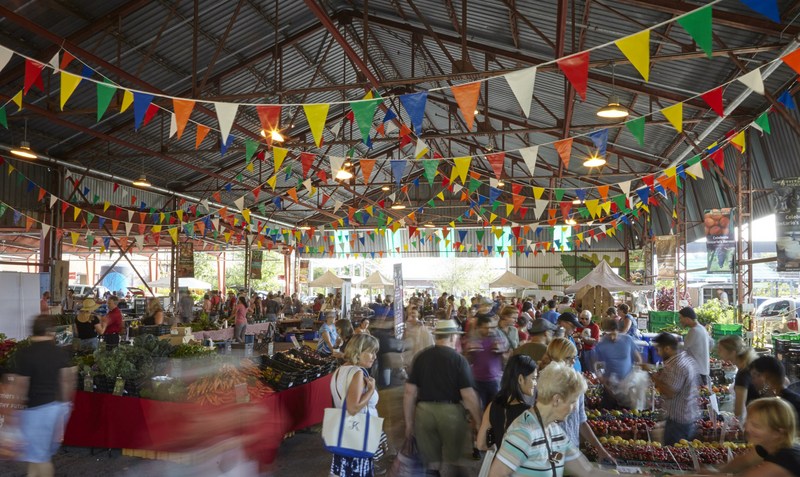 Evergreen's public markets aspire to create access to sustainable food systems, while educating people about the importance of purchasing local and seasonal goods, and connecting people directly to local food producers and artisan groups.
Farmer's Market Activators bring our markets to life by connecting with visitors, supporting market logistics (set-up and take-down) and facilitating spontaneous activations to enhance the market experience! There are two main elements to this role:
1) Market activators are responsible for helping to support Market logistics on Saturdays, and potentially Sundays moving forward. Tasks include set up, take down, and assisting with the general operation of the market.
2) Market Activators will also work alongside staff and volunteers to help engage visitors by facilitating spontaneous activities during down time! We encourage volunteers to be creative, connect with visitors, and dream up an activity that captures the kind of market you want to see! Past activations have included 'ingredient-of-the-week' tastings, recipe swapping, a newcomer welcome station, and more.
This volunteer role is essential to keeping the market running smoothly and making Evergreen a more exciting destination on weekends. Market Activators can take pride in building connections between Torontonians and nature through the variety of local, seasonal, and delicious foods we grow, cook and eat!
To enjoy this role, you:
Are comfortable reaching out to people and have a friendly, outgoing personality
Love local markets
Have intermediate/advanced English communication skills
Enjoy early mornings, or are comfortable helping with take-down at the end of day!
Are comfortable working outdoors and lifting up to 25 -35 lbs
Are comfortable on your feet for extended periods of time
Are an enthusiastic team player
When and where: Evergreen's outdoor public markets take place between May 12th and November 4th at Evergreen Brick Works (550 Bayview Ave) under the pavilions, rain or shine. Shifts are 4-hours in length and take place on:
Saturdays between 6:45 AM- 11AM and 11:15AM - 3:00 PM
Commitment: A minimum of 8 hours (2 shifts) per month throughout the season.
How we'll support you: Volunteers must attend the mandatory Market Activator orientation on Monday, May 27th, from 6-8pm. At this orientation, volunteers will learn more about Evergreen, our public markets, and how you can best support this great team. In addition, we will brainstorm possible activations to develop.
Following the orientation, volunteers will receive ongoing support and training throughout their shifts from staff and other experienced volunteers. Evergreen also offers opportunities to attend skill-building sessions throughout the year.
Perks: Eat some of the best fresh local food in the city and bond with amazing farmers, chefs, producers and foodies, while supporting our local economy. Engage with Torontonians and develop your skills as an animator. As always, volunteers who contribute 20+ hours in a season will also receive T-shirts, a 15% discount on Evergreen Garden Market purchases, and access to the Toronto Attractions Council Reciprocal Program.
How to get here: Evergreen runs a free shuttle bus from Broadview Subway station with unlisted early-morning trips for staff and volunteers on Saturday mornings. You can also pick up the TTC's 28 Bayview South from Davisville on line 1. There is limited paid parking on-site. How to get here.
Good to know: Evergreen's public markets take place outside under the pavilions from May-October, which is where volunteers will be stationed. Evergreen's Farmers Market was voted the Best Farmers Market in 2017 by NOW Magazine!
If this sounds like you: Click here and then on the "Fill in an application" button on the upper right hand side of the screen. Be sure to tell us a little bit about yourself and why you think you'll be a great addition to our team. The application deadline is Friday, May 24th, 2019.
Already a volunteer? Login to your profile (http://www.myvolunteerpage.com) and search for this role in the opportunities tab. Click on the "opportunities" tab, and apply/+sign-up!
When applying, please indicate that you saw this posting at GoodWork.ca.