VOLUNTEER OPPORTUNITY
Wanted: Adopt-A-Tree Volunteers
Organization: Trinity Bellwoods Adopt-A-Tree Program
Location: Toronto, ON (Queen St W between Bathurst & Ossington)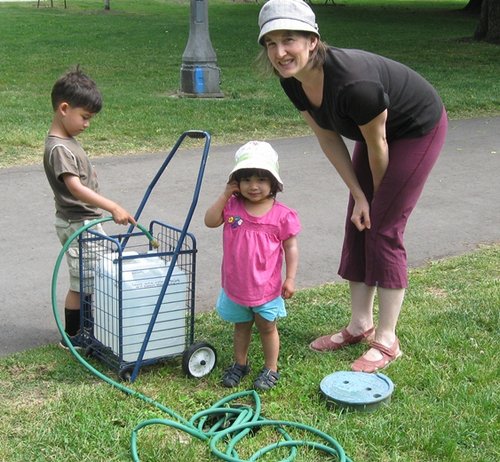 Join the Friends of Trinity Bellwoods Park (FoTBP) volunteer Adopt-A-Tree program and help keep the park's newly planted trees alive through their precarious first four years when their root systems are still shallow.
It's easy – sign up for a specific young tree and from spring to fall make sure it gets five gallons of water each week when there's been no or insufficient rainfall for its first four years. It's a terrific thing to do with kids or while walking the dog. There are taps in the park and FoTBP provides bundle buggies and plastic jugs to carry the water to your tree.
Interested? Contact Katherine, the AAT Coordinator at:
adoptatree

trinitybellwoods.ca*
Trinity Bellwoods Adopt-A-Tree Program
http://www.trinitybellwoods.ca/adopt-a-tree.html
When applying, please indicate that you saw this posting at GoodWork.ca.
*Email: The e-mail address above has been masked to prevent spam. Please copy the address or type it manually, add the @ sign, remove "mask" and any spaces.