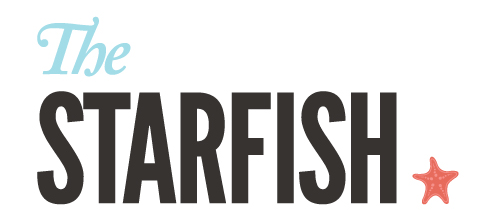 ENVIRONMENTAL LEADERSHIP
Position: Director, People
Organization: The Starfish Canada
Location: work-from-home anywhere in Canada
Details: Volunteer position with a ~$1,000/month stipend after four months. 8-10 hours per week
Agreement length: One year from time of start (aiming for September 1, 2021).
---
Overview
The Starfish Canada is a registered charity that celebrates young environmental leaders by connecting them with a platform for storytelling and a community of change-makers. Since 2010, we have inspired young Canadians to take leadership roles in their communities and to celebrate their peers contributing to the environmentalism movement.
We do this through three programs:
Our peer-to-peer program matches editors with writers. Editors are trained to coach and mentor peers in environment & journalism, then practice learnings by empowering a team of volunteer writers. Those writers are also trained to take technical science, policy and research and turn it into accessible articles for our readers to enjoy.
We offer multiple workshops, including a debate-style session on the intersectionality of environmentalism, discussing climate change from Western-based science and traditional knowledge perspectives, and a speaker's bureau where environmental change-makers under the age of 25 discuss their innovations and solutions.
Through our Top 25 Environmentalists Under 25 program, these participants receive an award, care packages from environmentally minded businesses, speaking engagement opportunities, media coverage and mentorship by our network of experts. Top 25 award winners leave our program feeling inspired, motivated, and ready to accelerate the positive impacts they have in their local communities.
---
Role responsibilities
Our Director, People role is an excellent opportunity to support and empower our small staff team to feel excited, motivated, and ready to make an impact.
This role will:
Connect with team members across the organization to understand how they feel about their work, if and how they feel a sense of inclusion and belonging in their work, and where we can improve matters for them;
Assist the organization in creating an accessible database of volunteers and staff;
Lead all hiring processes in conjunction with other Directors, which may include creating job descriptions, scheduling interviews, creating criteria for adjudication and onboarding successful applicants;
Provide opportunities for team members to engage with each other and enhance connections across the organization;
Provide monthly updates on your progress to the team.
---
Ideal qualifications
Experience leading teams and a demonstrated understanding how to empower volunteers and staff members in an online environment
Experience and familiarity with online tools that can help create efficiencies and synergies between team members
Excellent communication skills between volunteers and staff in an online space
Able to collaborate with other team members and connect with new people virtually
Able to take leadership in their role as they work from home
Must be able to communicate in English (proficiency in French and other languages is an additional asset)
---
Mentorship opportunities
A supervisor will be available to guide the work and clarify any questions regarding their work. One-on-one meetings with a supervisor will be scheduled to discuss their onboarding and progress in the role.
If skill development in a particular area is identified, we will work to access mentorship and resources in our networks that can best support you. This can include an accountability structure to assist coach the team member in their learning.
Health and safety are important to our organization. There will be check-in meetings on a weekly basis about their work environment and help address any opportunities for growth that may arise through their work or with their peers.
Application information
To apply for this position, please email hello@thestarfish.ca with your resume and cover letter. We will accept applications until we have selected a candidate. Considering the competitive nature of this position, we recommend early applications and/or to connect with us with any questions as soon as possible.
Please indicate you saw this posting at GoodWork.
We welcome applicants from all people interested in the role that meet the above requirements, including youth, women, LGBTQ2+ and Black, Indigenous, and people of colour.