VOLUNTEER POSITION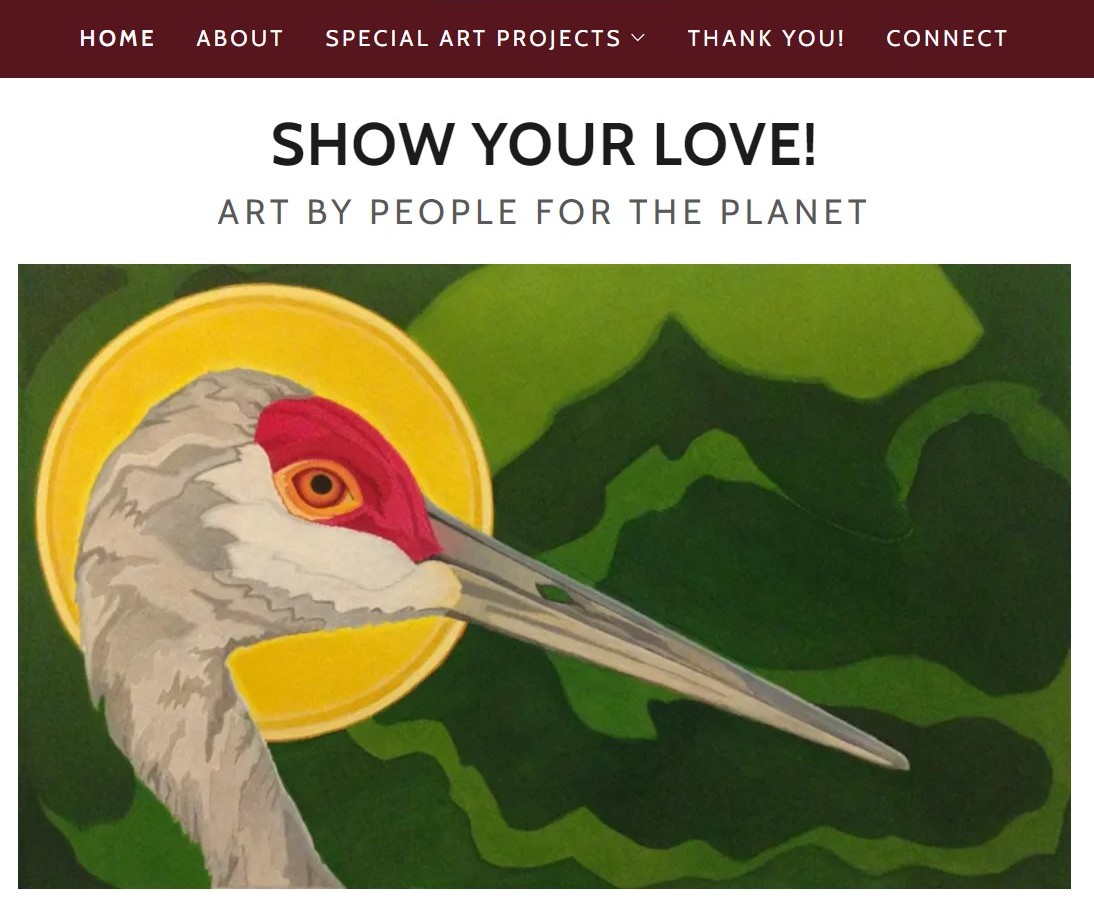 Position: Social Media Marketing Specialist
Company: SHOW YOUR LOVE! Art by People for the Planet
Location: remote, anywhere in Canada
About SHOW YOUR LOVE!  
SHOW YOUR LOVE! Art by People for the Planet is a volunteer-run, art-based fundraising organization. We raise much-needed funds through art auctions and other art-based fundraising, for Canadian environmental charities dedicated to protecting wildlife and natural habitat. Our Special Art Projects give people a space where they can show their love for animals, ecosystems, and art in support of biodiversity and creativity. We are a small, growing non-profit organization; we are informal, down-to-earth, mindful folk looking for like-minded individuals to join our mission! Website link: https://show-yourlove.com/
About the Role:
In this role, you will be in charge of SHOW YOUR LOVE!'s social media campaigns in support of targeted art fundraisers. You will collaborate with the founder and others to generate fun, inspiring content, including video and regular posts, which will reach audiences in Canada and around the world! Your work will help SHOW YOUR LOVE! raise funds for deserving environmental charities dedicated to protecting wilderness. The sky is the limit! In return for your time and talents, your name and bio will be shown on our website, and you will have the freedom to help shape the growth of this emerging non-profit - all in your spare time and from the comfort of your home or apartment! 
We offer a safe and productive workplace for individuals who identify as LGBTQ2+ and BIPOC, and individuals who are living with mental health challenges and/or physical disabilities.  
Qualifications:
The Social Media Marketing Specialist role if right for you if:
You are starting out in the field and want to gain some experience for your resume,
You are looking for a part-time gig to satiate your boredom or do something meaningful for the environment,
Know how to, or want to learn how to, write engaging social media content,
Are tech savvy with respect to creating and posting videos and live social media content,
Know how to, or want to learn how to, use Facebook and Twitter to leverage fundraising campaigns for a good cause,
You are a creative person who loves to write engaging content,
You like to think outside the box, and
You are friendly, open-minded, and happy to collaborate!
Please send your resume to:
Tanya Markvart
info@show-yourlove.com
Founder and Director of SHOW YOUR LOVE! Art by People for the Planet
Please indicate you saw this posting at GoodWork.
*Please use subject heading: Application - Social Media Marketing Specialist
Due date: April 15, 2023