VOLUNTEER POSITIONS
Position: Social Media and Marketing Volunteer
Organization: Girls of Tomorrow (G.O.T.) Foundation
Location: Alberta preferred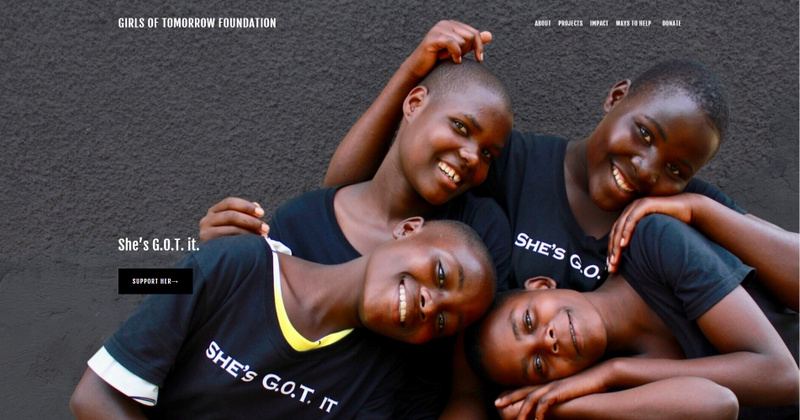 WHO WE ARE:
The Girls of Tomorrow Foundation is a Canadian charitable organization whose mission is help Ugandan women to empower themselves through sustainable projects that enable them gain financial independence. We also support girl's education by offering full time scholarships, as well as by sponsoring unique experiential learning opportunities.
We believe that girls are empowered by giving back to their own communities, and therefore our programs offer participants the chance to engage in philanthropy projects within their own village.
VOLUNTEER POSITION DESCRIPTION:
We are looking for a volunteer who is interested in becoming a member of our G.O.T. team! The role will involve growing our social media presence, as well as helping with marketing, networking and newsletter writing. A background in marketing is beneficial, but not required to succeed in the role. This position will require a time commitment of about 4 hours per week. We are flexible with when you choose to work, however would like the candidate to be able to commit to attending at least two of the four Monday evening meetings held each month (typically held around 9pm-10pm on video chat. The late time is due to having to accomodate to the Ugandan time zone as one of our director's Majo, is based in Uganda).
We are looking for a candidate who takes initiative, and can take on a leadership role without requiring excessive guidance. The candidate should have strong writing skills, and be competent using social media apps.
WHAT'S IN IT FOR YOU?
You'll have the opportunity to develop your marketing skills, and have an awesome experience to include on your resume that will help you gain other work opportunities. We are happy to write letters of recommendation for all our volunteers. After six months of relationship building, we would look forward to inviting our volunteer to join our Board of Directors if this is of interest to them.
HOW TO APPLY:
Email your resume and a brief statement of interest to info@girlsoftomorrow.ca
Please indicate you saw this posting at GoodWork.ca.