VOLUNTEER OPPORTUNITIES
Needed: Growing Assistants (Social Harvest Ottawa)
Organization: Rideau-Rockcliffe Community Resource Centre
Location: Ottawa, Ontario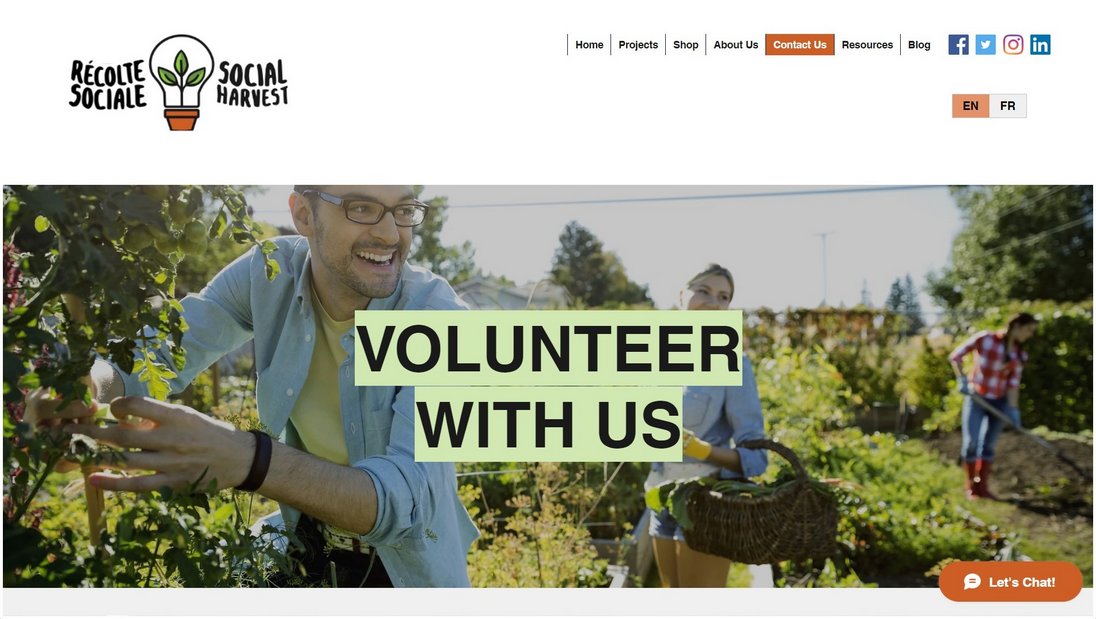 Social Harvest Ottawa (SHO), a Rideau-Rockcliffe Community Resource Centre (RRCRC) program, is a social enterprise that aims to improve food security in our community through a range of programming such as offering workshops on food literacy and hosting events related to urban agriculture. We engage volunteers in these activities and welcome people of all ages to part-take in our events. We also offer three-month paid internships, in partnership with incubator13, to support youth between the ages of 18 and 29 years old to develop their professional and entrepreneurial skills.
Growing Assistants (Volunteer)
Scheduled Shifts: Monday – Friday 9:00AM - 12:00PM and 1:00-4:00PM. This is an ongoing volunteer opportunity.

Description: The Growing Assistants will be supporting staff with planting, harvesting and packaging of microgreens and leafy greens grown within the Social Harvest greenhouse. This team of volunteers will also be response for the daily maintenance tasks involved in the operations of a greenhouse, including watering and cleaning. Volunteers can also be asked to help with the maintenance of the community garden beds located behind the Social Harvest greenhouse. Duties will include watering, weeding, harvesting, general garden cleaning and care, and building more gardening beds.

Preferred Skills & Qualifications:
Physically able to bend and do light lifting (4.5 – 9kg, 10-20 lbs) for 3 hours or more
Comfortable working as part of a team in a fast-paced environment
Reliable
General interest in food security, gardening, health and community
Able to complete duties with minimum supervision
Previous gardening or greenhouse skills will be appreciated, but are not required
Benefits:
Help to improve physical and financial access of healthy foods to households experiencing food insecurity
Develop new skills and knowledge related to growing food and food security
Earn volunteer hours for school or reference purposes
Meet new, like-minded individuals
For more information or to volunteer:
https://www.socialharvestottawa.ca/volunteer
Please indicate you saw this posting at GoodWork.ca.