VOLUNTEER POSITION
Position: Research Fellow - Mosqoy Youth Program
Term: 6-month volunteer position, job-related expenses covered (see below)
Organization: Mosqoy
Location: Cusco, Peru, with the opportunity to visit remote communities in the Peruvian Andes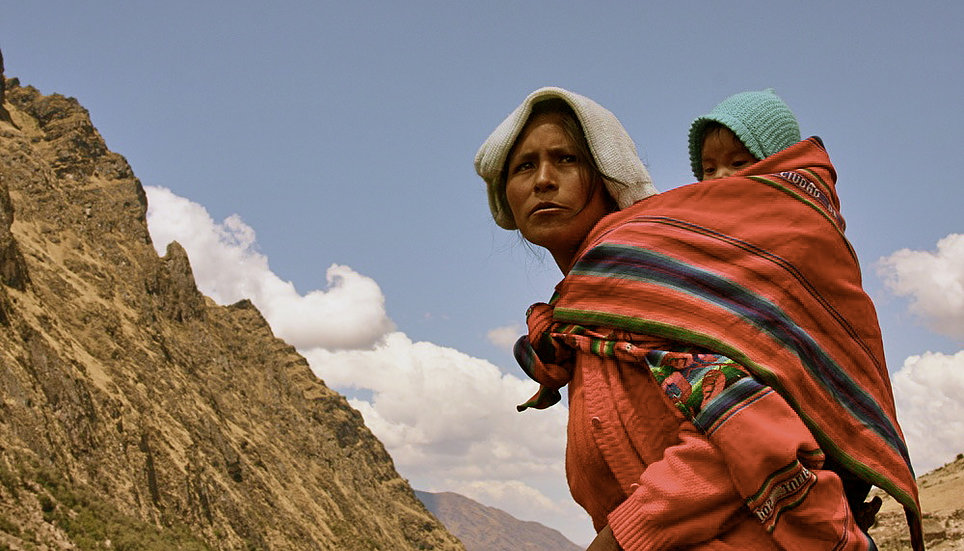 Mosqoy is a grassroots organization that works towards global sustainability and resilience by empowering local culture. We work with rural Quechua populations in the Andean mountains of Peru. We believe in empowering local communities through international solidarity and networking, sharing stories of celebration, struggle, and strength. https://www.mosqoy.org/
General Description
This is an exciting fellowship position which will involve assisting with the research and design stage as we adapt our youth program. The Fellow will gain research and international development experience working in Cusco and Mosqoy's partnering communities in the Sacred Valley and the Mapacho River Valley, all in the Cusco region of Peru. We are seeking someone with extensive experience in education and/or social work who is passionate about sustainable international development, youth empowerment, and indigenous rights. This position would be ideal for a professional looking to transfer their skills or a master's student with a relevant dissertation topic.
Mosqoy is a registered Canadian charitable organization and Peruvian Asociación Civil that works in remote communities of the Peruvian Andes, offering opportunities for economic development while nurturing the threatened indigenous Quechua culture. We operate one charitable program and two social enterprises. The Mosqoy Youth Program offers opportunities for post-secondary education to promising youth of the Andes region. Upon graduation, these students will become professionals in their field of study, and leaders in their communities. Mosqoy Peruvian Textiles supports indigenous communities and women weavers by revitalizing textile traditions and helping to provide fair trade markets for them to sell their textiles. Mosqoy Field School aims to raise global awareness and responsibility in schools and universities in North America through courses and presentations, and through our tours in Peru. For more information, please visit http://www.mosqoy.org or http://www.facebook.com/mosqoy.
There are two key components of the program which will be the main focus of this fellowship: curriculum development and a graduated residency program.
Curriculum development
Students of the youth program will follow a carefully designed curriculum in order to supplement their formal education. The curriculum will contain a range of topics e.g. employability, critical thinking, communication, sexual health. The fellow, together with the program manager, will research other potential topics and develop the curriculum content and materials.
Graduated Residency Program
Students of the program are obliged to live at Casa Mosqoy (our student dormitory) during their first two years of study, but will live independently in their final year/s while still receiving support from the program. The research will focus on the viability of such a set-up, what the space (Casa Mosqoy) would look like, and methods to ensure that Casa Mosqoy functions for the benefit of the students and the team.
Details
Volunteer position
6-month commitment: early-mid March to early-mid September 2019
Expected number of work hours: approximately 30 hours per week
Flexible, unconventional schedule
Job-related expenses are covered e.g. travel to partnering communities
A letter of reference and certificate will be provided upon successful completion of the fellowship
Location: Cusco, Peru, with the opportunity to visit remote communities in the Peruvian Andes
Required Skills
Background in education, sociology, and/or social work – experience and/or university degree considered
Competent (reading, writing, and speaking) in English and/or Spanish, with the motivation to improve language ability (English or Spanish) during the fellowship
Excellent research skills
Excellent organizational and administrative skills
Detail-oriented
Flexibility and ability to adapt to new environments, resourcefulness, and sensitivity to cultural differences
Excellent interpersonal and intercultural communication skills and ability to work in multi-cultural, collaborative environment
Confident self-starter, with a high degree of motivation and initiative
Accountability and trustworthiness
Ability to work effectively when unsupervised, but also work well with others as part of a small team
Creative and enthusiastic in order to seize new opportunities and identify potential areas for improvement and growth
Enjoys hiking and being outdoors
Assets
Experience living in a developing nation
Understanding of concepts and knowledge of language surrounding responsible international development, indigenous rights issues, and intersectionality
General Duties
Research: curriculum development, Casa Mosqoy graduated residency program
Assisting with the implementation of the newly-designed student recruitment process – this will involve regular travel to remote communities
Administration and Fundraising: we are a small team where operations and fundraising responsibilities are shared between everyone, so part of the fellow's responsibilities will be supporting the program manager with administrative duties and the field team with fundraising events such as our weekly pub quiz.
Write blog post/s.
To Apply:
For more information on this position, or to apply, please contact our Youth Program Manager at educate

mosqoy.org* . Complete applications consist of a resume/CV and cover letter in English, and names, relation, phone numbers, and emails of three references. Please also indicate how you learned about this opportunity. Incomplete applications will not be accepted.
When applying, please indicate that you saw this posting at GoodWork.ca.
*Email: The e-mail address above has been masked to prevent spam. Please copy the address or type it manually, add the @ sign, remove "mask" and any spaces.