WORK-STAY / INTERN / VOLUNTEER
Out of This World Opportunity
Role: Friendly House Ghost
Type: volunteer in exchange for accom., more (see below)
Dates: all or part of March-October 2019
Project: The Zenith Community Project
Location: Coast Mountains, British Columbia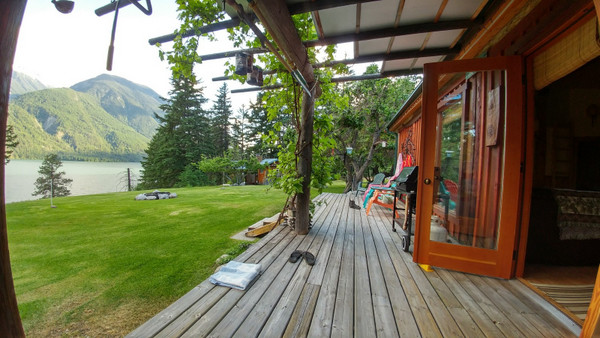 Boo!
I'm a humble House Ghost (no need to be nervous, I'm friendly) and for the past few years I've been assisting with the day to day of an awesome lakeside permaculture homestead/retreat/research project/future nexus of all things good or some pretentious stuff like that. I dig it here, but otherworldly matters are calling me away for a time, and so I'm looking for someone who can fill my shoes/boots/bare feet depending on your flavour. My position as Friendly House Ghost is unique, and so I'm haunting (er… hunting) for a suitably quirky and fun soul to take my place. In short, my role is to take care of the local logistics and basic maintenance in a timely and playful manner.
The habitat you'd be joining is somewhat remote, depending on your frame of reference (at least an hour away from the nearest traffic light). The setting is expansive, located on a beautiful large acreage on a mountain lake about 2 hours from Whistler. I've been watching the humans here planting permaculture gardens and orchards, and getting busy constructing things. They have visions of sharing the land with more people long term to form an independent village of sorts, and so far host a series of work exchange travellers and frequent friends. I see lots of smiling, feasting, swimming, cajoling, and various other pursuits humans seem to find fun. As my replacement, you would get to live somewhere magical, be immersed in a vibe of freedom loving folk, and generally leave concerns of money and expenses behind. You'd have a unique spot to rest your head at night (or during the day sometimes in my case), and plenty of healthy local organic fare to munch on.
The daily tasks I've helped out with are not physically difficult, they more require organization and resourcefulness. It feels like one of those places where work and play blend together, and certainly nobody seems to be "on the clock" (I'm not sure there even is a clock around here). If I had to guess, the humans seem to be productive for about 4 hours a day. Call them lazy or genius.
Basically, things go well when I ensure everything is working perfectly and running smoothly, and sh** hits the composting toilet when I get slack. You'll excel at this role if you're the product of an orgy between MacGyver / Grandma Agnes / Accountant Extraordinaire / Jake Gyllenhal / Jessica Alba / Aphrodite / Apollo / you get the idea…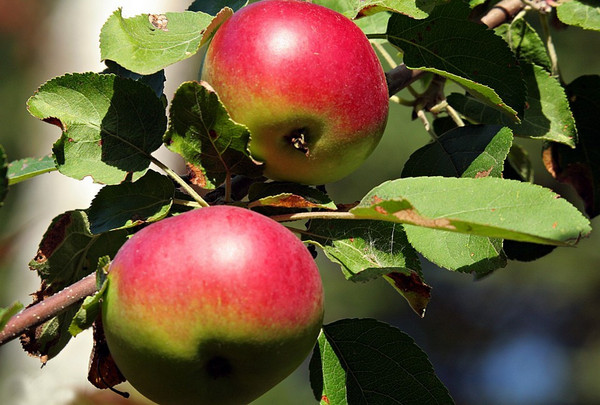 Until all the grandiose plans for this place actually come true (don't tell me it's ghosts with the reality issues!) there are ironic details to living remotely, and that's what I've been tasked with. This place that is striving towards self-sufficiency still needs fossil fuels; this permaculture paradise still purchases some groceries; and this bunch of space cadets can't locate the screwdriver even though I organized the toolshed perfectly. I would even wash their sweet clothes but they don't seem to wear any half the time – what can I say, it's a tough job. The upside to arranging all this is that it facilitates a crew of people learning to cooperate with each other and their environment, and recover from the 9-5 hamster wheel.
To take my place, ideally, you are:
between 25-35 years old (so you feel like a peer teammate in this endeavour)
have a good sense of humour and flexibility (we've made it this far, so that's a start)
responsible and communicative
social and personable, but also enjoy time alone
addicted to sunshine, laughter, or music rather than the usual suspects. Reality here is plenty good enough unaltered.
able to live "rustically" (the power, plumbing, and hot water all work differently than on-grid houses)
a good problem solver with basic ability to fix things (e.g. waterlines, elementary carpentry)
You would be expected (like me) to be on-site the majority of the time, but would be free to head elsewhere from time to time as long as you don't leave a disaster behind. While on site, you would be provided with accommodation, or you could bring your own campervan/tiny house for a more independent living situation.
This position is for all or part of March-October 2019, so get in touch and let's hear why you're out of this world!
Contact: projectzenith@protonmail.com
When applying, please indicate that you saw this posting at GoodWork.ca.