WORK-TRADE / BENEVOLAT / VOLUNTEER
Position: Help in kitchen and housekeeping
Type: volunteer in exchange for room and board, yoga, more
Dates: minimum one month commitment
Organization: Yoga Salamandre
Location: Lac Brome, Eastern Townships, Quebec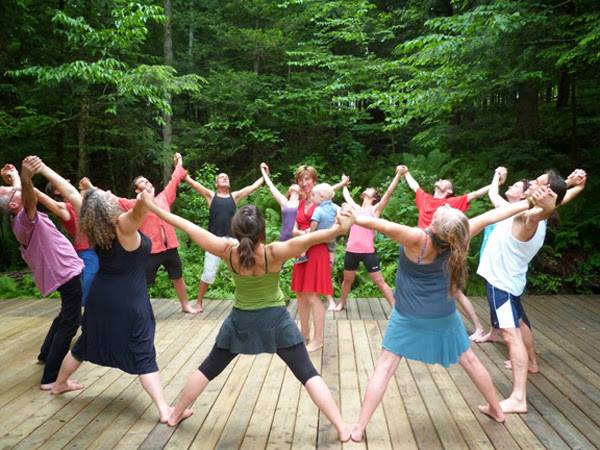 Haven of peace in the heart of nature, Yoga Salamander is a place of healing and discovery facilitating the opening of the heart and mind in conscience, to anchor beautiful transformations in our daily lives. An eco-friendly community, it's a space for sharing and meeting where yoga, the awakening of the senses and creativity are at the center of your stay.
DERNIÈRE MINUTES, URGENT BESOIN À PARTIR DE JANVIER! Nous sommes à la recherche de personnes disponibles qui auraient l'élan du coeur de s'engager dans un lieu qui allie l'introspection, le ressourcement, le travail désintéressé, la belle nature et un échange vrai avec de magnifiques personnes.
Last minute, urgent need! We are looking for persons who would have the impetus to engage in a place that combines introspection, healing, selfless work, beautiful nature and a true exchange with beautiful people. Yoga retreat, an Eastern township's Yoga Centre with many faces: activities all year long, a beautiful place, and a little community living. In exchange, the volunteers have room and board, they also are welcome to all the yoga classes, retreats and activities at La Salamandre.
During the low-season (October to April) the tasks are more inside the house: Help coordination for the yoga retreats (cleaning, and support for people), assistance for the household and welcom for yoga classes, help with the organization in the house and help for preparing meals for 15 persons... And a little outdoor to shovel the snow!
We are looking for honest and committed people; engaged in a personal growth process, environmentally and wish to commit to a stay for one to months or more.
You can contact us via e-mail:
yogasalamandre@gmail.com
or by phone 514-659-7213
When applying, please indicate that you saw this posting at GoodWork.ca.