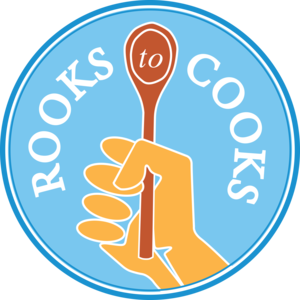 VOLUNTEER OPPORTUNITY
Wanted: Volunteer Summer Camp Assistants
Organization: Rooks to Cooks
Location: Greater Toronto Area, Ontario
Job Description
We are looking for fun and outgoing volunteers to fill the position of Summer Camp Assistant. Our Summer Camp Assistants are an important addition to the camp program–you will help create an amazing camp experience for the children participating in the cooking camps! You will work with our head chef and sous chef throughout the day assisting with camp activities related to cooking, as well as, supervising the campers during recreational activities, such as games, arts and crafts.
If you are fun, friendly and self-motivated with excellent communication skills, then this is the position for you! This is an ideal opportunity for students and recent graduates looking to get hands-on experience in careers such as teaching, child care, recreation and culinary. You will gain valuable leadership and team-building skills working with our campers and camp staff.
Responsibilities and Duties
Create a fun and positive rapport with campers.
Supervise campers during camp cooking activities – when they are working through the recipes and using utensils and appliances.
Assist in keeping campers focused during each activity.
Lead and manage groups of campers in an orderly, safe manner.
Help with safety protocols and camp rules.
Supervise campers during breaks, meals and recreational activities.
Other duties as assigned.
Qualifications and Skills
Friendly, fun, caring, patient and committed to providing an exceptional experience for our summer campers.
Experience working in a group setting with children between the ages of 5-14 years. You will be assisting the Camp Director with various cooking activities; training will be provided.
Good communication skills.
Must be at least 18 years old.
First Aid Experience an asset but not required – there will be certified professionals at each camp location.
* Other Details*
All volunteers are required to obtain their police check as it's required in Ontario for anyone working with children.
Benefits
This is a volunteer position, but we do offer -- Free lunches and snacks, Volunteer Hours Letter, Work Reference (if required)
Duration: June 25–August 31, 2018 (to be discussed during interviews)
Hours: Various hours available between 7:30 am–5:30 pm
Days Needed: Monday to Friday
Location: Various GTA Camp Locations (to be discussed during interviews)
Rooks to Cooks would like to sincerely thank all applicants who have expressed interest in our organization, however, only those applicants selected for an interview will be contacted. We look forward to hearing from you!
About us: Rooks to Cooks is a unique summer cooking camp with 12 GTA locations. We offer 10 weeks of day camps, for children aged 5 and up. Rooks to Cooks was developed to be first and foremost student-centred and flexible. Our programs and services always emphasize themes of healthy eating and teach our students how to live a fulfilling healthy life.
Email resumes to:
rookstocooksoffice@gmail.com
with subject: Rooks to Cooks Volunteer Applicant
Please visit us at:
Web: https://rookstocooks.ca/
Facebook: https://www.facebook.com/rookstocooks.ca/ 
Instagram: https://www.instagram.com/rooks2cooks/
When applying, please indicate that you saw this posting at GoodWork.ca.