VOLUNTEER OPPORTUNITY
Position: InDesign - Magazine Layout for Parvati Magazine
Organization: Parvati.org
Location: from home, anywhere in the world
About Parvati.org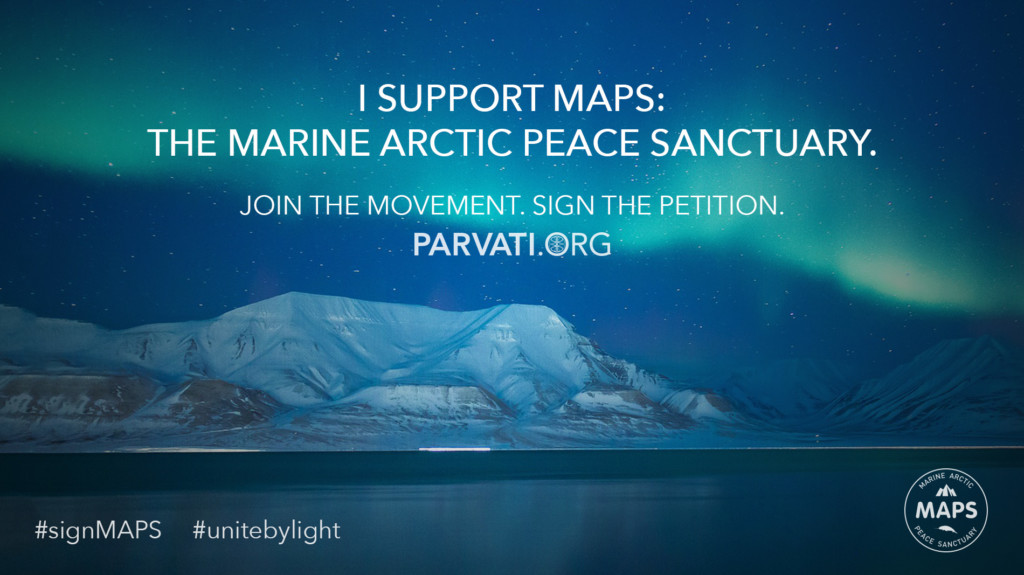 Parvati.org, is a Canadian not-for-profit whose first order of business is the realization of the Marine Arctic Peace Sanctuary (MAPS), a simple and effective solution to protect the key, vulnerable Arctic ecosystem that keeps our planet cool. To expedite the realization of MAPS, Parvati.org drafted the Marine Arctic Peace Sanctuary Treaty as an amendment to the United Nations Convention on the Law of the Sea (UNCLOS). It has been translated into all official UN languages and sent to all heads of government around the world. With the signatures of 99 nations, including all those with territorial claims in the Arctic, the Marine Arctic Peace Sanctuary will come into effect.

To date all of our work is self-funded and completed by our team of volunteers spread across Canada. We have attended COP21 in Paris, COP22 in Marrakesh, and COP23 in Berlin meeting officials and raising awareness for MAPS. We are making great momentum with many portfolios and projects on the go. 

Volunteer needed:
Parvati.org publishes a monthly online magazine dedicated to awakened living and MAPS. Our aim is to inspire a more joyful and connected life. Parvati Magazine (PMAG) includes monthly columns on yoga, meditation, wellness, nutrition as well as columns to help people discover inspiring books, film, music, eco beauty, sustainable fashion, conscious business and community initiatives.

Most importantly, Parvati Magazine is dedicated to the realization of the Marine Arctic Peace Sanctuary (MAPS), the world's largest marine protected area, to safeguard our planet for generations to come. MAPS is about a shift at a global level, but also at an individual one. As we keep our minds, bodies and spirits healthy, we are naturally called to help cool our overheating planet and protect all of life. Our call to action is to establish MAPS swiftly.
Work to be done:
See the flipbook at parvatimagazine.com
Layout a 44 page monthly magazine in InDesign. We have an existing template that needs to be populated with each month's content. We estimate it at no more than 15-20 hours of work and you will have four days to complete it. We are in N. America so time zones must be considered.
The largest portion of the work is designing 15 two page spreads for articles and placing text on the cover. The cover image and basic design is provided. The masthead, editorial welcome and last page also need updating, as well as social media handles. The magazine is online-only, so we will be exporting to an interactive PDF with clickable hyperlinks that you must place.
We provide articles, options for images for each article, and finished ads. You get to choose your images, size if needed and determine spread layouts and headline design. In the four days allowed each month for InDesign layout, we have two or possibly three proofing rounds. Our volunteer art director provides design guidance at all stages.
About you:
You are open, ready and willing to commit your time to making a difference, have professional work habits and good English skills. A foundation in design and typography is a must and please provide links to your work.
Benefits:
Dedicating your time to help to raise awareness for MAPS and bringing visually inspiring content to our readers. You will also work with a very dedicated team of volunteers with passion and vision. 
We are looking forward to hearing from you and learning more about your skills and what you are looking for in a volunteer position. If you are interested please send me an email with a portfolio or links to your work: joy

parvatimagazine.com*
When applying, please indicate that you saw this posting at GoodWork.ca.
*Email: The e-mail address above has been masked to prevent spam. Please copy the address or type it manually, add the @ sign, remove "mask" and any spaces.

Note: This posting is provided on an "As Is" basis and for general informational purposes only. People and Planet (also known as "GoodWork") is not responsible for the content, accuracy, timeliness, completeness, legality, reliability, quality or suitability of this posting. We do not screen or endorse the organizations or individuals involved. If you decide to accept an offer of employment, volunteering or any other arrangement, you do so at your own risk and it is your responsibility to take all protective measures to guard against injury, abuse, non-payment or any other loss. Please read our full Terms & Conditions.