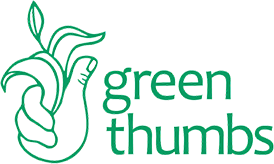 BOARD VACANCY OPPORTUNITY
Position: Board Member - Finance
Type: Volunteer board of directors position (Finance Committee)
Organization: Green Thumbs Growing Kids
Location: Toronto, Ontario
Start date: Winter 2017
Green Thumbs Growing Kids teaches children and youth about how food grows, healthy eating and environmental awareness. We run programs at four schools in the Regent Park (downtown Toronto) area, growing food, herbs, native plants and trees, creating composting systems for lunchroom waste and delivering curriculum-linked garden and food literacy/culinary arts programming. Our school garden and food programs are unique in that we offer year-round support to our partner schools. In the summer we hire youth to maintain the gardens and to assist in programs for families and day camps.
We also act as a consultant to other schools and we are active in the province-wide Imagine A Garden In Every School campaign. We also operate a home gardening based social enterprise that provides a continued learning (and earning) opportunity for youth that have graduated from our programs.
Sunday Harrison started Green Thumbs Growing Kids in 1999 from a passion for growing food and increasing children's access to nature in the city. She completed a Masters in Environmental Studies and graduate diploma in Environmental and Sustainability Education at York University in 2014. She is familiar with Ontario curriculum expectations and along with staff continually learns how to integrate garden-based learning into many subjects.
We are an active working board that follows up on goals we have set for ourselves in our Strategic Plan (2015-2017), yet nimble and adaptable to circumstances/opportunities as they arise. A new strategic planning session is planned.
Our Finance chair is leaving at the end of the year, and so we are looking to grow our Finance Committee with particular attention to our immediate needs.
1. We are seeking an individual with skilled experience in financial management to join our board's Finance Committee. The work of the Committee includes monitoring GTGK's financial position, reviewing monthly financial statements, preparing financial policies for the organization, and providing oversight in the preparation of our annual budget and financial statements.
2. As an operational 100% giving board, we do also ask all board members to be involved in fundraising – be it prospecting research, fundraising through individual networks, or participating in events and donor stewardship activities, etc. Any fundraising skills, knowledge and experience are highly valued.
We are looking for individuals who can commit to two meetings per month (Finance Committee, Board meeting) except in July and December. When possible please also plan to attend board strategic planning and organizational fundraising activities, help represent Green Thumbs at community events, and assist with other board projects to help us carry out our Strategic Plan. We are looking for candidates to start this fall.. Our board meetings are typically held at 6:30 on the fourth Tuesday of the month. Preference will be given to individuals with an accounting designation and/ or prior board experience.
Interested? Please send a cover letter and resume in one PDF document to:
info

greenthumbsto.org*
with subject line "Finance Director"
Thank you!
When applying, please indicate that you saw this posting at GoodWork.ca.

*Note: The e-mail address above has been masked to help prevent spam. Please copy the address and replace "mask" with @ .
Note: This posting is provided on an "As Is" basis and for general informational purposes only. People and Planet (also known as "GoodWork") is not responsible for the content, accuracy, timeliness, completeness, legality, reliability, quality or suitability of this posting. We do not screen or endorse the organizations or individuals involved. If you decide to accept an offer of employment, volunteering or any other arrangement, you do so at your own risk and it is your responsibility to take all protective measures to guard against injury, abuse, non-payment or any other loss. Please read our full Terms & Conditions.