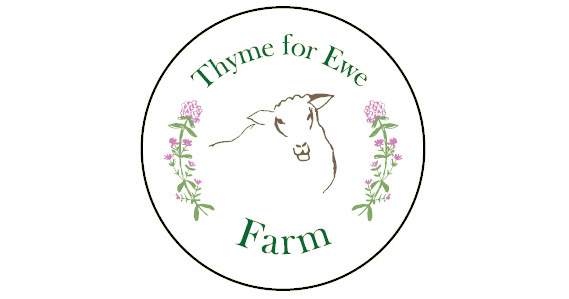 FAMILY FARMS
Position: Volunteer Needed for 2020 Season
Farm: Thyme for Ewe Farm
Location: Millville, Cape Breton Island, Nova Scotia
Terms: min stay of 2 weeks to get room and board 
Come share with us our passion for agriculture! 100 acre family farm located 15 min away from the Newfoundland Ferry, we operate a mixed farm growing vegetables and herbs (culinary and medicinals) and raising lots of animals — Pigs, Chickens, Cows, Sheep, Goats, Pony...
We ask for a minimum of 5 hours of work per day with two days off per week and a min stay of 2 weeks to get room and board (we would also love to find someone for longer stay). 2020 is our 10th growing season — we have a market garden as well as 3 unheated greenhouses where we grow ginger and tomatoes. Our animals are all free range making the best use of our pastures. Our dairy goats give us fresh milk. Our garden production is certified organic and our animals are fed non-GMO feed.
Typical tasks to be accomplished range from feeding/watering the animals and garden care (weeding, transplanting and harvesting) to maintaining buildings (painting mostly) and cleaning up the farm property for upcoming on-farm events.
Our family of five is sure to entertain you at supper time. Our three boys age 7, 5 and 4 love to interact with our guests. We can accommodate you in our home with your own private bedroom. You are expected to help with either meal prep or cleaning.
Check our Facebook page for more pictures!
Apply by email: thymeforewefarm@gmail.com
Please indicate you saw this posting at GoodWork.ca.