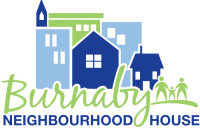 VOLUNTEER IN BURNABY
Position: Event Volunteers
Organization: Burnaby Neighbourhood House
Location: Burnaby, Greater Vancouver BC
Event dates: Aug 8 – Sept 8
Are you passionate about environmental issues? Do you love art? Come volunteer for the Burnaby Neighbourhood House as we partner up with Metropolis at Metrotown for this amazing exhibit! We will be working with an environmental organization that upcycles washed up flip-flops found along the beaches and waterways in Kenya, and turn them into art to raise visual awareness of the problem at hand.
Our partnership with this event will help raise $10,000 for the Burnaby Neighbourhood house, which goes directly into the operations of our building and programs. There are volunteer times available for all times the mall is open from August 8-September 8.
Volunteers will be responsible for opening/closing procedures, maintaining an engaging atmosphere, line-up control, report damaged displays, assist customers with taking photos, answer basic mall inquiries, and spread organizational awareness for Burnaby Neighbourhood House and its programs and services.
Qualifications:
Cheerful and enthusiastic attitude with strong ability to communicate in English.
Interpersonal skills
Benefits and Recognition:
Build customer service skills by interacting with customers and being brand ambassadors for the exhibit
Create a positive impact in the community while making new friends!
All volunteers will be recognized at our annual volunteer appreciation event.
Duties:
Set up the display in the morning; take down for closing shifts
Educate customers on the art exhibit and its purpose
Communicate the values of Burnaby Neighbourhood House, and the programs and services we offer
Provide security for the exhibit to ensure people aren't touching the art displays and damaging it
Assist customers in taking their photos
Other Requirements:
Local criminal record check
The ability to commit to a minimum of 1 shift per week for 4 weeks (each 2-3hrs long).
Contact Person:
Florence Bellanastasia
Summer Student Event Planner
metroevents

burnabynh.ca*
Burnaby Neighbourhood House
4460 Beresford St, Burnaby, BC V5H 0B8
https://burnabynh.ca/get-involved-volunteer/
Please indicate you saw this posting at GoodWork.ca.
*Email: The e-mail address above has been masked to prevent spam. Please copy the address or type it manually, add the @ sign, remove "mask" and any spaces.