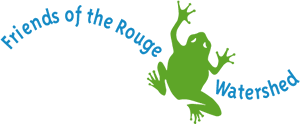 VOLUNTEER POSITIONS
Position: Ecological Restoration Assistant
Organization: Friends of the Rouge Watershed
Location: Rouge National Urban Park, Scarborough, GTA, Ontario
Commitment: 6-12 hours per month (mostly weekdays)
Start Date: As early as Tuesday, September 17th, 2019
Description and Duties:
As an Ecological Restoration Assistant at FRW, you will learn about biodiversity, ecological protection and restoration methods in the context of the Rouge National Urban Park in Scarborough, Ontario.
Tasks will range from:
Conducting tree, shrub and wildflower plantings with school and community groups
Installing rodent and deer guards around trees
Mulching and watering plantings
Collecting and storing native seed
Manually removing invasive plant species
Monitoring planting success and the use of new habitat by key wildlife species
Assisting with public outreach and interpretive hikes for school and community groups
Desired qualities:
Appreciation for nature and willingness to work hard for mother nature
Experience in ecological field studies (plant and tree identification, planting, sampling)
Comfortable working outside in all weather conditions (rain or shine, and summer heat)
If you are interested in becoming a Friend of the Rouge, please send your answers to the following (3) questions to danielle@frw.ca .
1. What experience/formal education/ training (if any) do you have regarding ecology/restoration/trees/gardening, etc.
2. Are you comfortable spending significant amounts of time outdoors? (During longer days, we will be outside the entire day/eat lunch outdoors)
3. What is your favourite trail in the Rouge?! (If any, or what is your favourite local park!)
For more information about Friends of the Rouge Watershed, visit: http://www.friendsoftherouge.ca or follow us @frwatershed .
Please indicate you saw this posting at GoodWork.ca.