VOLUNTEER OPPORTUNITY
Position: Volunteer
Organization: The Midwest Renewable Energy Association (MREA)
Location: Custer, Wisconsin, U.S.A.
Together with partners around the Midwest, we work to expand renewable energy adoption through innovative programs, renewable energy training, and educational events. The MREA is a 501(c)(3) non-profit organization.
The Midwest Renewable Energy Association promotes renewable energy, energy efficiency, and sustainable living through education and demonstration.
Saturday, October 20, 2018 from 10a.m. – 3p.m.
Join us for a fun day of Fall cleanup at MREA's headquarters in Custer, WI. We'll prepare our site for the colder months, and we would love your help. Meet staff and other volunteers who are passionate about building a sustainable future powered by clean energy. Please dress for the weather, and warm up by our wood burning masonry heater. Food will be provided. RSVP to: volunteer

midwestrenew.org*
See you there!
---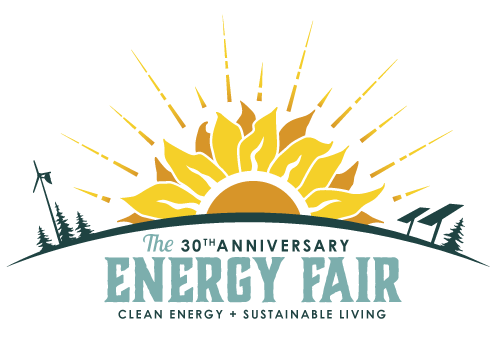 Save the date — 30th Annual:
2019 MIDWEST RENEWABLE ENERGY FAIR
Clean Energy — Sustainable Living 
Fri. June 21 – Sun. June 23, 2019
https://www.theenergyfair.org/
Now in its 30th year, The Energy Fair brings over 13,000 people together to learn about clean energy and sustainability, connect with others, and take action towards a sustainable future. The Fair features interactive workshops, exhibitors, live music, inspiring keynote speakers, family fun, great local food, and more. 

Organized by the Midwest Renewable Energy Association, The Energy Fair is the longest-running event of its kind in the nation. People who attend are empowered to support renewable energy, efficiency, and sustainable living including home and land owners, educators, energy professionals, architects, builders, contractors, utilities, environmental advocates, and unions. 

The Energy Fair features:
Inspirational keynote speakers, lively entertainment, great food, and local beer
200+ Exhibitors – sustainable living and clean energy products
200+ Workshops – learn about sustainable living topics, energy efficiency, renewable energy, and more
Clean Transportation Show – featuring exhibitors, vehicles and demos
https://www.theenergyfair.org/
When applying, please indicate that you saw this posting at GoodWork.ca.
*Email: The e-mail address above has been masked to prevent spam. Please copy the address or type it manually, add the @ sign, remove "mask" and any spaces.