VOLUNTEER OPPORTUNITIES
Positions: Canadian Ultimate Championships Volunteer
Organization: Ultimate Canada | Environment
Location: Brampton, GTA, Ontario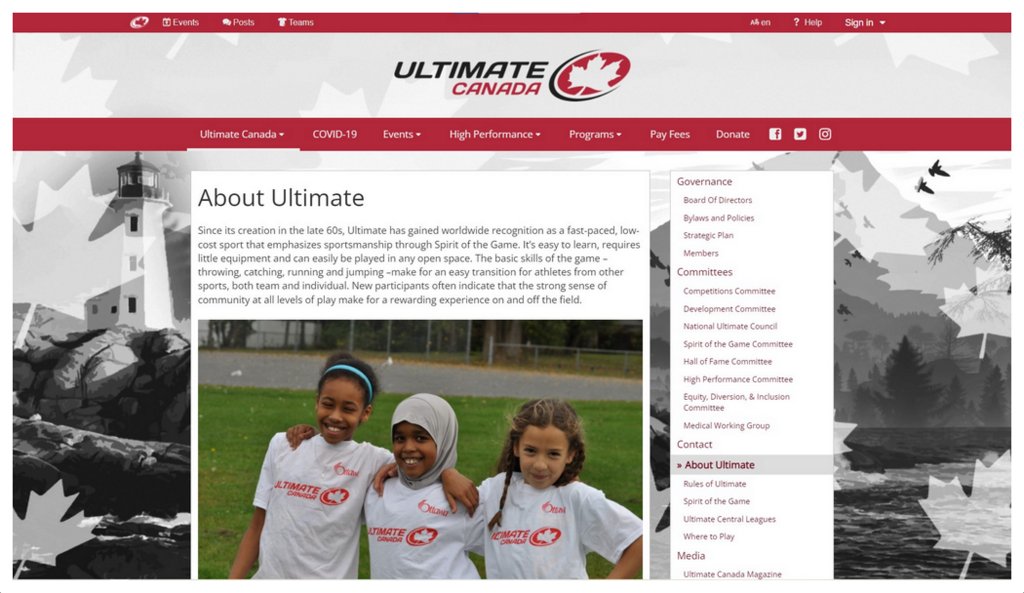 What is Ultimate?
Since its creation in the late 60s, Ultimate has gained worldwide recognition as a fast-paced, low-cost sport that emphasizes sportsmanship through Spirit of the Game. It's easy to learn, requires little equipment and can easily be played in any open space. The basic skills of the game – throwing, catching, running and jumping –make for an easy transition for athletes from other sports, both team and individual. New participants often indicate that the strong sense of community at all levels of play make for a rewarding experience on and off the field.
Volunteers Wanted — 2022 Championship — Brampton, Ontario
Ultimate Canada the governing body for the Sport of Ultimate in Canada is looking for volunteers to support our Canadian Ultimate Championships 2022 in Brampton, ON. The event runs from Thursday August 18th to Wednesday August 24th, 2022, with training on Wednesday August 17th, 2022. We encourage students to partake as they will be able to get volunteer hours and learn more about the exciting game of Ultimate Frisbee. We have flexible hours for the events, and you can sign up for as many or as little that fit your schedule. If you are interested in being a volunteer at this event please fill out the form below.
Volunteer: https://forms.gle/2REodeAU8yjZ6U5e9
Please indicate you saw this posting at GoodWork.ca.