COMMUNITY FARM WORK/LIVE EXCHANGE
Abundance Community Farm is now accepting applications for
2 HEAD WWOOFER positions 
Position: Head Woofer
Type: live-in worker & community member with shared accom., more (see below)
Organization: Abundance Community farm
Location: Agassiz, Lower Mainland, BC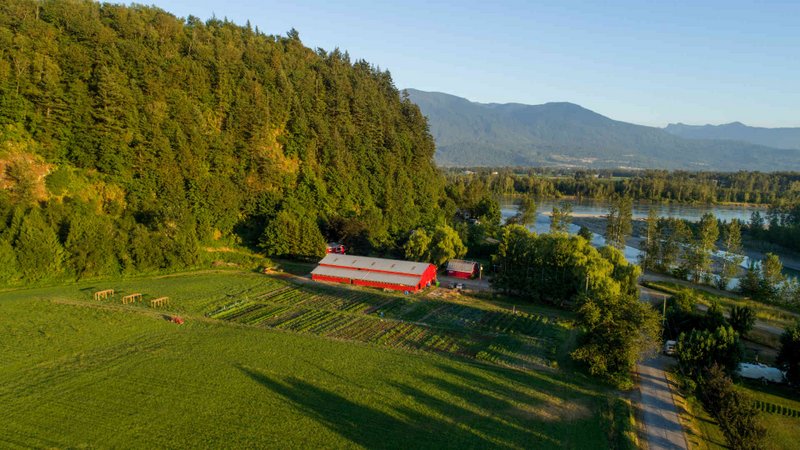 Contribute to the creation of a thriving community culture grounded in sharing time together growing organic food, making music and dancing!
Abundance Community Farm is creating a new "community agriculture" model which allows city-dwellers to farm share in growing organic food together while building the bonds that create a resilient & thriving community. The farm is owned by Amir Nourimand and joined by four friends as full time residents that live under an ongoing long term work/live exchange. See more about our model at https://www.youtube.com/channel/UCCBp96rFFwpFxww5GLx4HNA
Our needs:
live-in worker & community member to help care for the ½ acre organic veggie garden and 1 acre food forest
basic plant care – seeding, transplanting, trimming, watering, weeding, harvesting
contribute to maintaining farming record keeping systems
help keep shared spaces clean & clear
guiding community volunteers & visitors in weekend garden tasks twice a month
involvement in garden planning & research early in the year (can be done remotely)
skill sharing
Participation in weekly farm meetings
Weekly schedule
Total of 20 hours a week
Will include:
2 weekends per month (Sat 6 hrs, Sun 4 hrs)
Weekdays – flexible schedule
Responsibilities:
Join us in February for a couple of garden planning meetings, can be done remotely.
Participate in seeding and orientation on select March & April weekends.
Orient other live-in wwoofers, and guests visiting the farm.
You:
basic knowledge in organic gardening methods and caring for plants
willing to research & engage in learning and sharing skills
open friendly manner & keen to support our community members & visitors
good communication and organization skills
Our offer / exchange
20 hours per week (includes 10 hours on weekends twice a month) work times flexible during the week starting May 1st.
Shared dormitory unheated barn accommodation from May 1st – October 31st. Shared kitchen & washroom facilities.
Fresh food is available from the garden during harvest season. Basic staples may be provided. Participate in potluck shared meals 1-2 times per week.
Each weekend from May to October we have groups of community members and visitors join the farm for weekend activities – including garden work parties, shared meals, making music, dancing, camp fires, river swimming, mountain hiking, storytelling, kids activities, chi-gong, yoga and much more....
Our facilities
The farm is 40 acres in size tucked into a beautiful valley in the District of Kent just 90 minutes east of Vancouver, BC. There are two houses on the property where the full time residents live. There is a large converted dairy barn that has four dormitories of eight beds each and eight private rooms. These rooms are utilized by our farm community to stay on the weekends and periodically for other events during the weeks. In addition to the bedrooms the large barn also houses a 2000 sq foot dance/yoga/gathering space, a living room lounge space, shared washroom and shower facilities, an infrared sauna, a communal kitchen and a workshop. There is also a smaller barn used for music and gathering spaces, a series of small greenhouses and a chicken coop with a flock of 32. There are three cats and one very handsome and friendly farm dog.
About us
We are a group of friends that have come together to create a space for our community to gather and thrive. Each of us divides our time between farm activities/tasks, our careers, and our personal lives.
Please email abundancecommunityfarm@gmail.com with your application, including your contact information and we will get back to you!
When applying, please indicate that you saw this posting at GoodWork.ca.