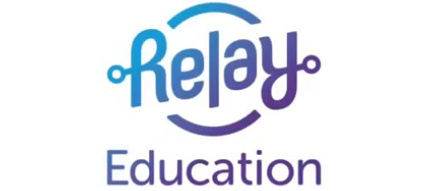 WORKSHOP FACILITATOR
Contract position: Southwestern Ontario Workshop Facilitator
Organization: Relay Education (TREC Charitable Foundation)
Location: Southwestern Ontario (between Kitchener and London)
Duration: 12-month contract with opportunity for renewal
Start date: As soon as possible
Salary: $24/hour
Status: Part-time: variable hours as required by demand
Work hour requirements: A flexible schedule is necessary with most hours ranging between 8-5 PM, Monday to Friday. Some evening and weekend hours may be required.
Additional requirements: Access to a vehicle and a valid driver's license are required.
(Mileage is reimbursed).
Job Description
Relay Education utilizes science-based learning in all of our programs. Relay's programming is delivered to educate students about science curriculum-linked topics, such as electricity, energy resources, conservation, and career building. In this role, the successful candidate will work primarily with elementary and secondary students either in classrooms or online throughout the follow schools districts: Thames Valley, Upper Grand, Waterloo, and Grand Erie to lead workshops about renewable energy technology, such as wind turbines and solar panels. They will deliver Relay Education's renewable energy content; facilitate career workshops; market the programs to schools, build relationships with school boards and educational organizations, and maintain workshop equipment and supplies.
Priority will be given to candidates who have an Indigenous background.
Duties and Responsibilities
The Relay Workshop Facilitator will report directly to our Youth Programs Manager. They will be responsible for the delivery of our educational programs. The successful candidate will:
Work collaboratively with Relay Education staff to coordinate the charity's programming in Southwestern Ontario and if necessary other provinces in Canada;
Communicate with teachers and educators in the region to deliver workshops;
Deliver renewable energy STEM and environmental career awareness workshops online and in person to schools and for community groups. This includes preparing for workshops in advance, travelling to workshop sites as necessary and setting up all required supplies and equipment;
Represent Relay Education in outreach/community festival events throughout the year in Canada;
Ensure education equipment is adequately stocked and maintained;
Communicate with teachers or event organizers to coordinate logistical arrangements;
Work with the marketing manager to provide photos and information for posts and social media.
Qualifications
Experience in speaking to groups and diverse audiences of various age levels;
(Asset) Experience teaching in a formal educational environment;
(Asset) Familiarity with the Ontario Science Curriculum;
(Asset) Member of one of the four Indigenous groups in Canada;
Knowledge of and passion for environmental issues;
Excellent time-management and organizational skills;
Ability to take initiative and be accountable for decisions;
Sense of humour and team oriented work ethic;
Adept at using Microsoft software;
Ability to lift 20-50 pounds;
(Required) Reliable access to a vehicle;
(Required) Valid G Drivers License;
Vulnerable Sector Screening clearance necessary for hire
How to Apply
Please provide an updated resume and cover letter in English to admin@relayeducation.com ASAP.
1. Use your full name as the file name
2. Compile the cover letter & resume in a single PDF attachment
3. Include "Southwestern Ontario Workshop Facilitator" in the email subject line
(Failure to follow these instructions may result in your application not being accepted).
The cover letter should clearly address the following
a) Why do you feel that you are qualified for this position?
b) How will your previous experience contribute to your delivery of a successful education program?
c) Why are you interested in environmental education?
Please indicate you saw this posting at GoodWork.
Only those chosen for an interview will be contacted; no phone calls, please.
---
About Relay Education
Relay Education is an innovative charity that educates, assists and engages individuals and communities about renewable energy and energy conservation through diverse learning programs. https://relayeducation.com/