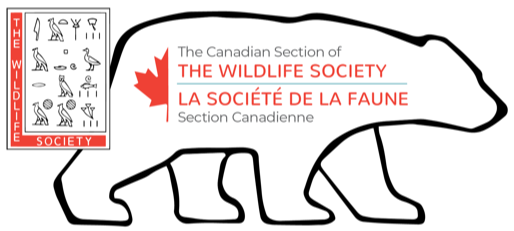 WILDLIFE MANAGEMENT, WILDLIFE STEWARDSHIP
Position: Canadian Federal Wildlife Policy Contract
Organization: The Canadian Section of the Wildlife Society
Location: remote, anywhere in Canada
DEVELOPING CAPACITY IN THE CANADIAN SECTION OF THE WILDLIFE SOCIETY ON FEDERAL POLICY
The Canadian Section of The Wildlife Society (CSTWS) is a Section of The Wildlife Society (TWS), an international professional organization that promotes principled approaches to wildlife management.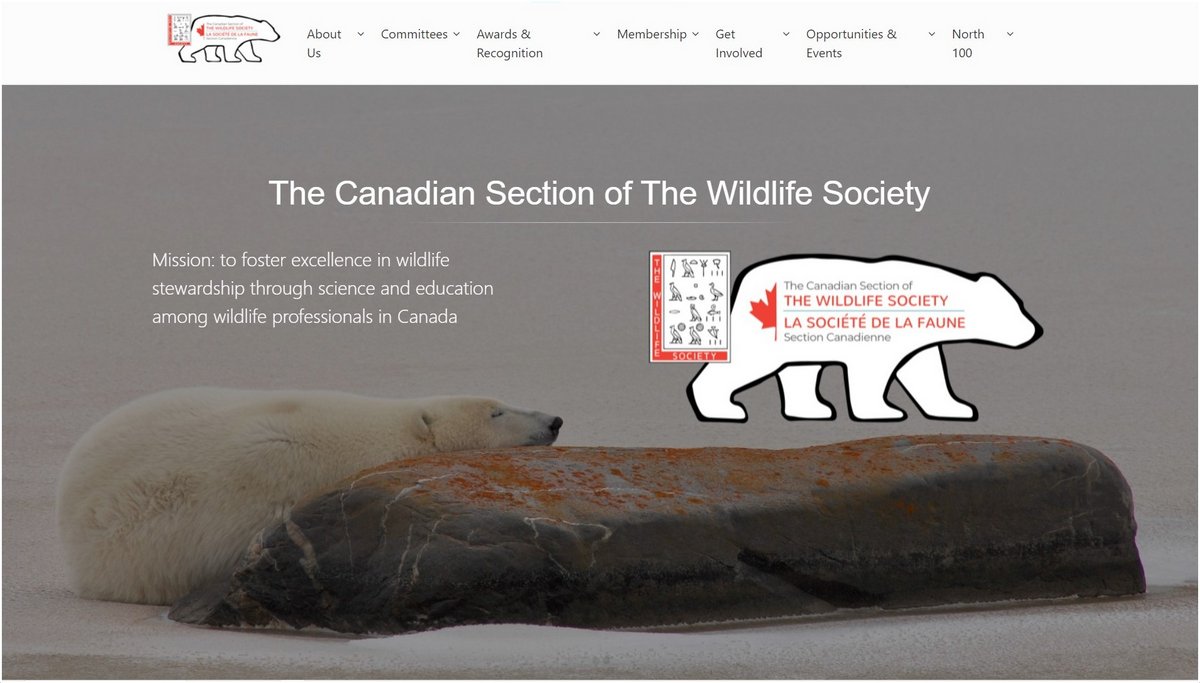 CSTWS is a non-profit charitable organization whose mission is to foster excellence in wildlife stewardship in Canada through science and education among wildlife professionals. Our membership includes provincial, territorial, and federal governments, universities and colleges, environmental and wildlife conservation groups, resource industries, Indigenous communities and the general public. The Canadian Section works with its provincial Chapters, TWS and other organizations to encourage informed resource management and policy development. Further information can be found on the CSTWS website (cstws.ca).
Currently, established provincial Chapters are well positioned to provide input into provinciallevel policy issues through their individual Chapter Conservation Affairs Committees — all part of TWS's Conservation Affairs Network. TWS has been successful in addressing federal policies in the USA. CSTWS is seeking an individual to help research and make recommendations on establishing a similar program in Canada for CSTWS with the goals to engage CSTWS better in federal wildlife issues at the national level and to build capacity for direct cross-border linkages on issues of importance to both the U.S. and Canada.
Position description: The CSTWS is advertising for a person to fill a time-limited Contract to develop strategic deliverables for how CSTWS can build capacity for engagement in Canadian Federal policies. The person is expected to research and prepare a written report detailing how CSTWS can best address the following:
Create strategies to develop capacity for engagement in Canadian Federal policies as a registered federal charity.
Identify key departments and engagement points in the Canadian parliamentary procedures where CSTWS may provide input and recommend the best tools and avenues for engagement.
Identify potential partnerships within the Canadian environmental community for collaborating to addressing Canadian federal wildlife policy.
Identify linkages and cross-integration of TWS's overall policy development and engagement.
Work with CSTWS Board of Directors and Canadian Chapters to develop a model to implement key recommendations outlined in written report.
Qualifications: The successful Contractor should have direct experience in Canadian wildlife policy with demonstrated knowledge and experience in Canadian governance systems relative to wildlife and environmental legislation and policy. Preference may be given to applicants holding advanced degrees in wildlife or environmental policy or law. Applicants are expected to have familiarity with TWS, Canadian NGOs, professional environmental organizations, federal wildlife legislation, and wildlife conservation issues across Canada, have the ability to manage and provide advice regarding complex issues, and be able to work collaboratively with TWS and CSTWS to meet contract deliverables. Ability to speak and write French will be considered an asset. The successful candidate must be eligible for employment in Canada.
Renumeration: Total Contract value is $70,000 CAD inclusive of GST. Benefits are not provided. The Contractor will be covered under the CSTWS Officers insurance policy. CSTWS will not be responsible for any additional insurance costs of the Contractor.
Location: The Contractor is expected to work from a home office. Travel to meetings and conferences may be required throughout the Contract and expenses will be covered.
To apply, submit a CV and cover letter detailing education and direct experience in issues of wildlife policy, law, and governance and other position qualifications. Include contact information for three references. Submit the application by email in one PDF file to Karin Snyder, Executive Director of the Canadian Section of The Wildlife Society (ed@cstws.ca). Please indicate you saw this posting at GoodWork.
Application review will commence on January 8, 2024 until a suitable candidate is found. For further questions about the position, please email Karin Snyder, Executive Director of CSTWS at ed@cstws.ca
The Canadian Section of The Wildlife Society recognizes the value of diversity in representing and serving the community of professionals who study, manage, and conserve wildlife and its habitats worldwide. We encourage applications from qualified candidates from all diverse communities including, but not limited to, Indigenous persons, racially visible persons, people with disabilities, and 2SLGBTQ+. If you require accommodations during the recruitment process, please notify ed@cstws.ca at any time.