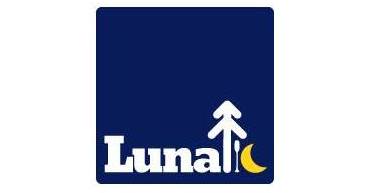 CANOE TRIP GUIDES
Positions: Wilderness Canoe Guides
Duration: Multiple Contracts Available
Start Dates:  Multiple trip contracts available in June, September or October from 3 to 7 days each
Salary: $150.00 to $175.00/day
Location: anywhere in Ontario (see below)
At LUNA, we bring over 18 years of wilderness guiding and environmental education together with a strong respect for our natural environment; providing a truly unique and intimate tripping experience for each individual client we serve. Each of our offerings is married with the promotion of self-sufficiency, confidence, and respect for our natural world. At LUNA's own Farm Initiative Project in Hamilton Ontario, we've set out to nurture our natural world and grow as much healthy organic ingedients as possible to help fuel our expeditions. Here is where the heartbeat of our organization takes place and our trips are born from. LUNA operates with a very small environmental footprint on its surrounding environment, and we're always striving to do more, each and every day.
We're a small company, but we have a huge heart. For the 2020 tripping season we're excited to once again offer several contract positions to fill the Wilderness Canoe Trip Guide role. Most of these contracts will be to help us with our many school trips, ranging in age from 11 to 17 years of age.. Most of these students have spent many years travelling in the remote settings with LUNA, and each year we slowly advance their skill level and trip difficulty. From exciting white water trips, to simple base camp skill development with the younger students, each trip is wrapped with the same amount of love and care.
Compensation will depend on the qualification of the successful candidate.
Location — Trip guides residing in the Hamilton area are welcome to join us, and will be compensated for, all trip pack/unpacking duties, or if you reside closer to the trip departure location, we can meet you there.  Trips range from Temagami, Algonquin, Killarney and various rivers like the Madawaska and the Spanish. Trip leaders with experience working in remote areas will be preferred.
Qualifications
All related certifications MUST be current.
Guide training/orientation will be available before contract start date for those who wish to brush up on their skills.
Basic Qualifications and Experience
Wilderness Advanced First Aid
ORCKA Canoe Tripping Level 2 - or comparable skills or certification
Valid Police Check
Class "G" Drivers License
Proficient in map and compass navigation – training available
Experience working in a wilderness context
Valid and current trip log
Preferred
Wilderness First Responder
ORCKA Canoe Tripping Level 3
ORCKA Moving Water Level 2
Swift Water Rescue Technician Level 2
NLS
Valid and current trip log of a minimum of 50 nights totaling 1000km
Minimum 3 Years experience working in related field
Personal Attributes
Flexible to various working conditions
Passion for the care and education of our environment
Knowledge of no trace camping procedures
Skilled in wilderness survival techniques
Strong behavioral management skills
Knowledgeable of various facilitation methods
Open, approachable character
Strong communication skills, both written and verbal
Ability to work well in a team environment
Motivated to work independently and take initiative
Access to a vehicle
Please submit resume to:
office@LunaAdventures.ca
and write Wilderness Canoe Guide in the subject line
Please indicate you saw this posting at GoodWork.ca.