WATER STEWARDSHIP
Position: Program Assistant
Organization: Lake Windermere Ambassadors
Location: Invermere, Columbia Valley BC
Deadline to apply: October 15, 2021
Term: December 1, 2021 to November 30, 2022 (possible opportunity to extend)
Compensation: $20/hour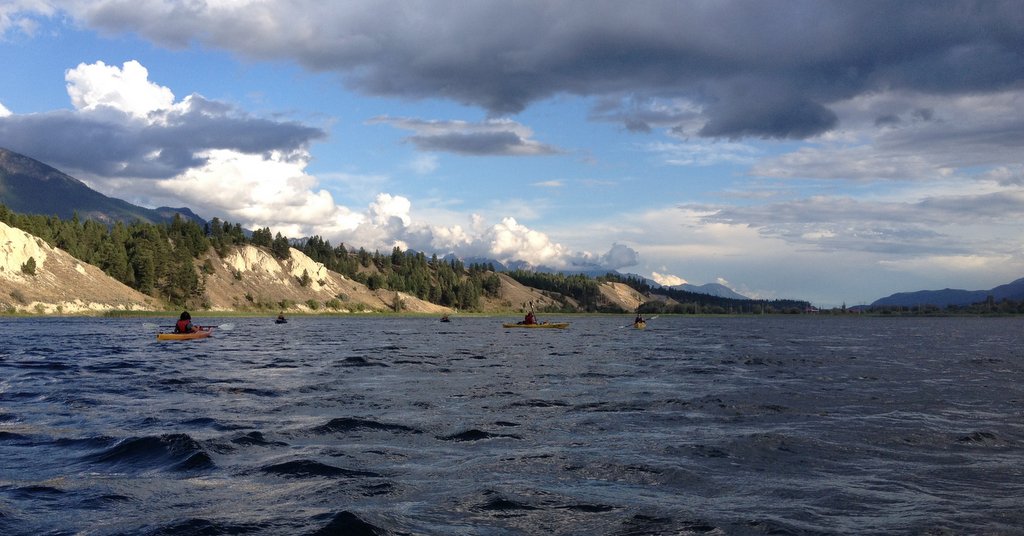 We are looking for a passionate water steward and community leader to join our organization. Please read the full job description below, and follow the instructions at the bottom of the page for how to apply.
Organization Background:
The Lake Windermere Ambassadors are a community-based environmental stewardship NGO working in the East Kootenay region of BC. The Ambassadors have a vision of an ecologically healthy Lake Windermere with balanced management approaches that support recreation and traditional uses, high fish and wildlife values, and economic prosperity in the region.
A Board of Directors representing a diversity of stakeholders in the Lake Windermere watershed guides the organization. The Lake Windermere Ambassadors are currently leading lake water quality monitoring and conducting water-related education and stewardship programs. They also encourage the implementation of policies & guidelines in the Lake Windermere Management Plan in their appointed role as Lake Management Committee. The Ambassadors have received accolades for their collaborative initiatives and are being used as a model for community-based water stewardship by Living Lakes International, Living Lakes Network Canada, and Friends of Kootenay Lake.
The Assistant position provides an exciting opportunity to help foster community-based water stewardship work through grassroots initiatives aimed at watershed monitoring, planning, and community engagement. Reporting to the Program Coordinator, the Assistant is responsible for supporting all aspects of the program, including water quality and quantity monitoring, public outreach and education, restoration and maintenance, and program administration.
Duties and Responsibilities:
SCIENCE
Conduct lake, creek, and beach water quality monitoring and data analysis
Conduct flow/water quantity monitoring and data analysis
Implement additional scientific research on a project basis
Maintain accurate water science database and upload data to Columbia Basin Data Hub
Support completion of annual reports
Interpret scientific information for decision-makers and the public
EDUCATION AND OUTREACH
Conduct education programs with school-aged youth
Write articles in the local newspaper and online blog
Recruit and train volunteers for citizen science projects
Communicate with the public through e-newsletters, website, and social media
Educate homeowners and visitors about good shoreline practices, green boating, invasive species, and other relevant watershed concerns
Recruit new members and volunteers
ADMINISTRATION
Support development of the work plan and strategic direction
Represent the organization to the media, local government, community groups, regional stewardship groups and planning committees
Attend trainings and conferences to increase capacity of the organization
Required Qualifications:
Successful completion of a diploma or degree in environmental science or a related field
Willingness and ability to conduct field work on land and water
Exceptional interpersonal skills
Very strong written and oral communication skills (English essential)
Ability to communicate positively and effectively with people of diverse backgrounds and interests
Highly self-motivated, and able to work without supervision
Valid driver's license and access to personal vehicle
Access to a personal computer for work
Canadian Citizen or Permanent Resident
Willing and able to pass a Criminal Record Check for working with youth and vulnerable populations
Additional Desired Qualifications:
Experience working for an NGO
A passion for water stewardship and sustainability
Familiarity with watershed governance models throughout Canada
Experience and/or training in water monitoring or environmental data collection
Knowledge of basic statistics and environmental data analysis
Prior experience driving a boat and using an outboard motor
CABiN Certification
Schedule:
The assistant will work up to 30 hours a week, the schedule will be dependent on program demands, some evening and weekend work will be required. An office space will be provided, but there will be some flexibility to work remotely if desired.
TO APPLY:
Please complete online application form, including Cover Letter and Resume, found on our website at: http://www.lakeambassadors.ca/join-our-team-2
Please indicate you saw this posting at GoodWork.ca.