WATER INNOVATION LAB
Training & Innovation Program
Program: Water Innovation Labs — Great Lakes 2022
Type: professional development / training
Organization: Waterlution
Location: Great Lakes Region (Canada and USA)
Eligibility: Age 18-35
Cost: Due to the generous support from our partners, there are no fees to attend WIL Great Lakes.
Calling all young-water-professionals, entrepreneurs, and innovators age 18-35!
Waterlution, and our partners, are pleased to launch WIL-Great Lakes, a capacity building and innovation acceleration initiative involving young water leaders who work across the Great Lakes region from both Canada and the USA (Northern Turtle Island) who together develop new innovations and approaches across the Great Lakes' region.
The program combines leadership and skills training with technical expertise from Northwestern Michigan College, coupled with community-led on-the-land knowledge sharing to stimulate and accelerate innovative solution-making, with partners in Sault St, Marie, Ontario.
CORE THEMES
Innovation teams will create entrepreneurial projects that tackle one of three core themes:
Water systems monitoring technologies
Fisheries and habitat monitoring technologies
High-Resolution mapping including benthic and LIDAR mapping
Data management, applications, and dissemination
INTERACTIVE ONLINE TRAINING SESSIONS
Participants will gather during 2 interactive online training sessions, where experts will share knowledge on the themes and the WIL community will be developed.
IN-PERSON COLLABORATION TRAININGS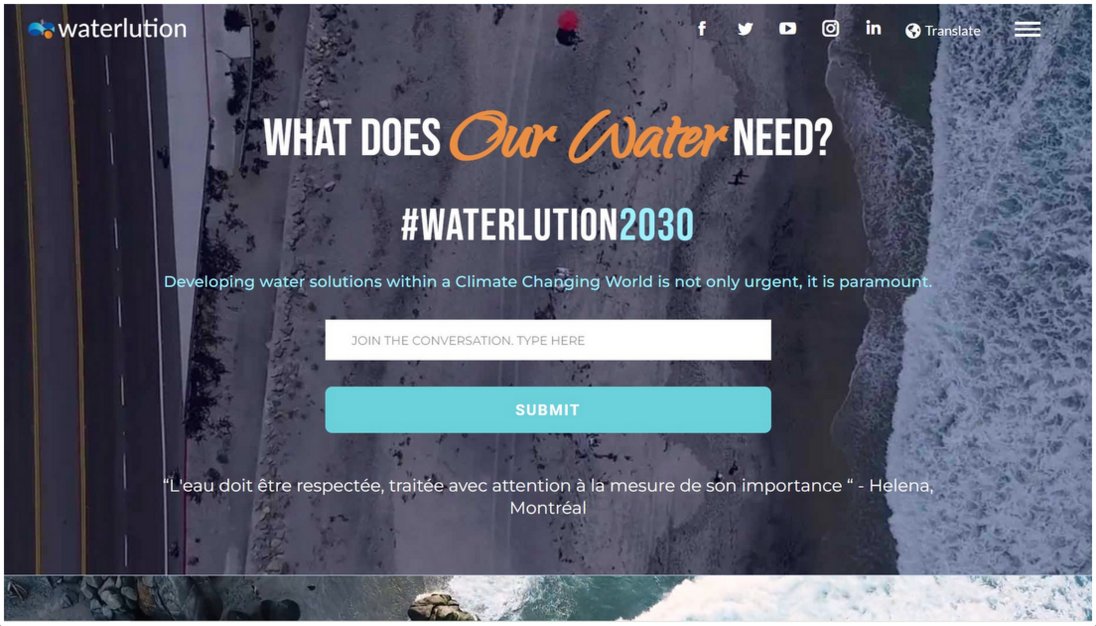 Participants will then be invited to attend one of two in-person collaboration trainings, based on the nature of their Great Lakes innovation project:
Sault Ste. Marie, Canada – September 15-18, 2022
Northwestern Michigan College in Traverse City, USA – Sept 30 – Oct 3, 2022
WIL Great Lakes takes place within the traditional and ancestral lands of the Anishinabe, Ojibwe and Odawa people and Indigenous youth of all Nations are highly encouraged to apply.
What is a WIL about?
The Water Innovation Lab, known as WIL, is a front-running, immersive leadership training designed to accelerate collaborative innovation, fast-track global knowledge-sharing and devise new innovations that improve water security. WIL supports emerging leaders and entrepreneurs (19-35 yrs) across water and climate change disciplines to learn and innovate together. WIL develops future water leaders to think holistically, design innovatively, and communicate effectively across cultures.
Please indicate you saw this listing at GoodWork.ca.