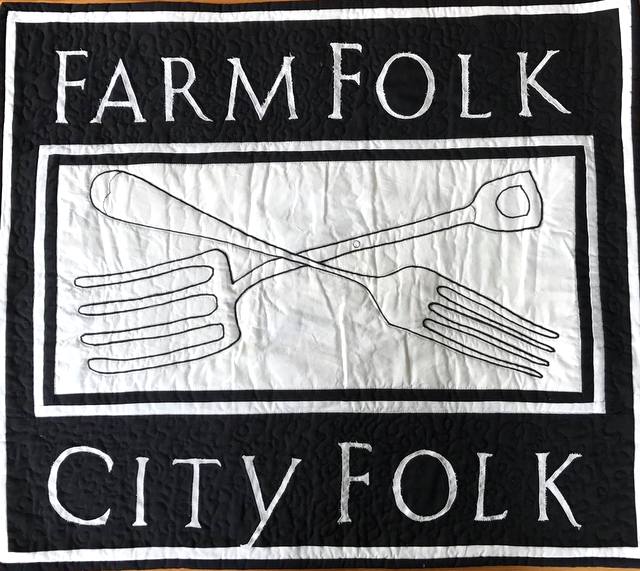 SUMMER JOBS
Canada Summer Jobs Position
Position: Communications and Events Assistant
Type: summer job / age 30 & under
Organization: FarmFolk CityFolk Society
Location: Granville Island, Vancouver, BC
ABOUT US
FarmFolk CityFolk (FFCF) is a not-for-profit charitable organization working to cultivate local, sustainable food systems across BC. We develop, operate, and act as a catalyst for projects that support access to and production of local, sustainable food; support local growers and producers; provide access to and protection of farmland; and connect, educate, and celebrate with communities across BC. For 25 years FFCF has been a leader in local food and sustainable agriculture working with business, NGO partners, government, universities, and the public to achieve our mandate.
POSITION SUMMARY
As part of the Canada Summer Jobs program FFCF is seeking to hire two Communications and Events Assistant to support our IT and Communications Manager and Feast of Fields Events Manager.
This is a subsidized Canada Summer Jobs position for a 8-16 week term.
The role is 30 hours per week starting at a pay rate of $12.65/hour going up to $13.85 on June 1, 2019.
The successful candidate must be between 15 and 30 years of age, and Canadian citizen or permanent resident. Please indicate this clearly in your cover letter.
We are seeking two applicants with good writing skills, familiarity with the Wordpress content management system and Google Drive. The ideal candidate is detail oriented and responsive, a proactive problem solver, and a good team player.
PURPOSE OF THE POSITION
The Communications and Events Assistant will work directly with experienced managers on a variety of projects over the course of the Summer. The Communications and Events Assistants are actively involved in creating and editing web content, "filling in the gaps" in our web presence, and creating content for social media posts. This is an excellent opportunity to gain experience with website management and content creation. The Assistant will also provide logistical and event support for our Feast of Fields events.
RESPONSIBILITIES AND DUTIES
Working with our Communications Manager and Feast of Fields Events Manager, the Communications and Event Assistant will
be responsible for editing and updating existing content on our two main websites (farmfolkcityfolk.ca and feastoffields.com).
post new content to our Feast of Fields website during the event season.
select and post images to the webpages, and refresh our websites with current images.
curate and archive photos from our events.
Research and update media lists to include calendars of events and blogger, influencers, etc. and send press releases to same.
Take physical inventory of signage to determine needs and update spreadsheets.
Other general office support tasks, with the opportunity to gear tasks to your interests.
QUALIFICATIONS
Excellent written and oral communication skills.
Excellent grasp of English grammar, spelling, and punctuation.
Basic knowledge of HTML and CSS is an asset.
Ability to work with Google Drive, Google Sheets, and Google Docs
Previous experience with Wordpress and experience with image editing software is a plus.
Pleasant manner, patience, problem-solving ability, dependability.
ADDITIONAL INFORMATION
You will gain valuable experience working in Wordpress and image editing.
This is an excellent opportunity for budding Wordpress editors to gain real-world experience.
Training and orientation will be provided as necessary.
TRAINING
We will provide orientation and training in Wordpress, Google Forms, and various image editors as necessary. There will be opportunities to gain experience in specific areas of interest to you.
WORKING CONDITIONS
Our office is on Granville Island in Vancouver, though occasional work from home is possible.
FFCF is an equal opportunity organization and encourages women, Indigenous people, people of colour, LGBTQ, and individuals from other diverse communities to apply.
TO APPLY
In order to apply, email Michael Marrapese, IT & Communications Manager at: ffcftech@farmfolkcityfolk.ca
Please:
Use the subject line 'CSJ - Communications Assistant' ­ send one pdf file containing both your cover letter, resume and a writing sample. Your writing sample should be between 350 and 500 words — a short article or blog post (it doesn't have to be about food or farming). Use the file name 'Communications Assistant: First Name Last Name'
We thank all applicants for their interest but only those receiving an interview will be contacted.
When applying, please indicate that you saw this posting at GoodWork.ca.