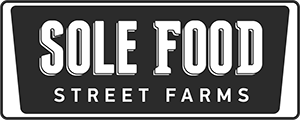 VANCOUVER JOBS
Position: Director of Farm Operations
Type: permanent full-time, beginning March 2020
Organization: Sole Food Farms
Location: Vancouver BC
COMPANY DESCRIPTION
Sole Food Street Farms is seeking a Director of Farm Operations to manage and support a large staff including long-time employees and seasonal volunteers. The position will be expected to actively participate in all daily farm activities in as well as administration and planning. The right candidate will be production driven but also socially engaged and excited about working with diverse groups of people in an urban environment.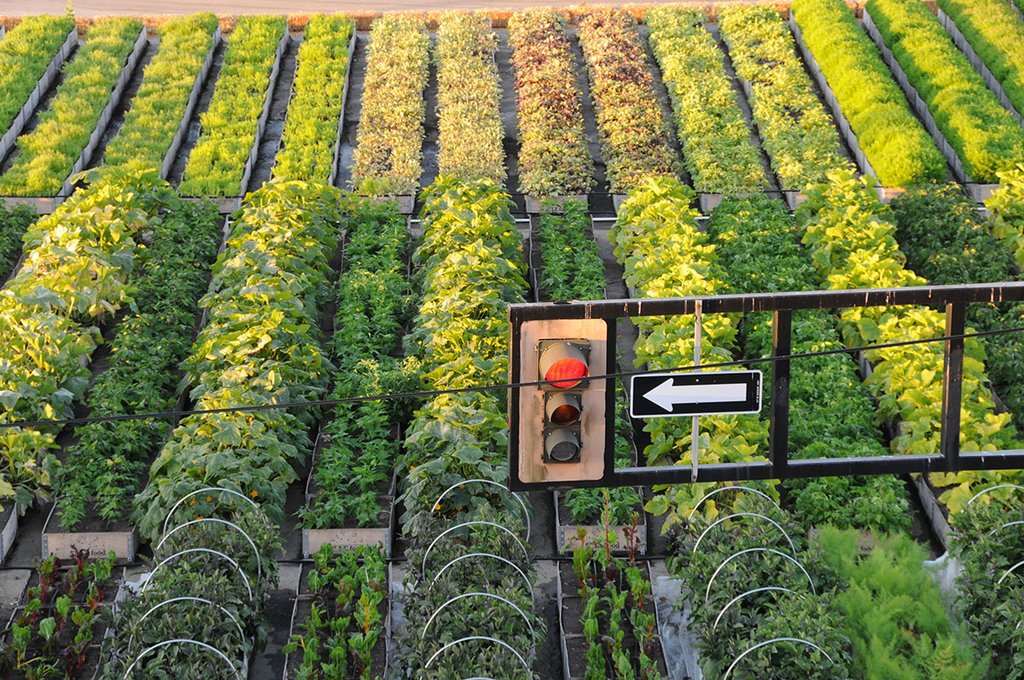 Who We Are
Sole Food Street Farms is an internationally recognized social enterprise that transforms vacant urban land into street farms to grow artisan quality fruits and vegetables, available at farmer's markets, local restaurants and through a CSA program. Our mission is to empower individuals with limited resources by providing jobs, agricultural training and inclusion in a supportive community of farmers and food lovers. Individuals are given basic agriculture training and employed at the farm based on their capability. Some participants excel in this environment, but the project is set up to allow for the "ups and downs" of people with multiple barriers. Unlike mainstream employers, Sole Food uses employment as an outreach tool, working to develop and nurture relationships with people of diverse backgrounds.
Job Description
The Director of Farm Operations (DOFO) will work closely with the outgoing outgoing DOFO and Executive Director to implement Sole Food's seasonal farm plan, manage time and staffing to efficiently meet production requirements and execute our social mission. The right person will enjoy an extensive mentorship alongside current leadership with the goal of transitioning into the DOFO role in summer 2019. The ideal candidate will be ready to make a multi-year commitment to our organization.
Specific Responsibilities
Farm Site Management
Maintain steady harvest flow for three farmers' markets, CSA and twice-weekly Fresh Sheet
Ensure consistent and timely harvests for quality produce
Help with post-harvest processing as needed
Communicate product availability to Distribution Coordinator for use in sales decisions
Help recruit and retain CSA members
Manage propagation house
Create and submit to Executive Director a detailed annual crop plan including rotations, planting map, greenhouse seeding, seed inventory, and plant and seed orders
Monitor for pests and diseases, maintain soil health, manage seed inventory and irrigation maintenance and timing
Maintain all sites in a clean and orderly fashion | Address theft, vandalism, and intruders
Maintenance of all farm equipment and facilities, supervision of repair and maintenance work
Maintain accurate records of all farm activities
Staff Management
Create weekly work schedule for farm site staff, farmers' market, CSA, and Seasonal Volunteers
Adjust work flow to fit the needs of the farm and staff availability
With other managers, help plan staff retreats, staff meetings, staff parties, and monthly workshops
Oversee the work of the Assistant Farm Manager, Distribution Coordinator, Farm Supervisors and farm staff
Ensure that Distribution Coordinator, Assistant Farm Manager and Farm Supervisors have information, tools, supplies and support to do their jobs effectively
Create opportunities for staff recognition and appreciation
Encourage capacity building in all staff members to further organizational development and help staff realize their full potential
Participate in on-farm training for staff
Provide support to staff when needed and keep informed of staff well-being, needs, and concerns
Other
Perform tours or other farm-related public activities as needed
Build and maintain connections with other community groups to help create opportunities for partnerships
Participate in grant writing related to on-farm activities
Work with community partners to support programming for staff members
With Executive Director and Administrative Director, participate in budget planning for current and future years
Requirements
Minimum of 3+ years of agricultural production experience, with at least one year in a leadership role
Demonstrated understanding of sustainable and organic production
Experience with irrigation, farm equipment, and carpentry skills preferred
Strong organizational skills including: multi-tasking, prioritizing, planning, and effective time management
Motivated, flexible and able to work independently
Fluency in written and spoken English
Demonstrated experience working with diverse populations
Valid driver's license and ability to drive manual transmission and larger vehicles
Access to computer and phone
Be in excellent physical condition and able to lift 50 lbs
The successful candidate will be patient and compassionate with a sharp sense of humour and excellent interpersonal skills.
An understanding of some of the issues that people who live in poverty or with mental health and addiction issues will be valued. Fluency in spoken Spanish and/or Kiswahili a plus.
This is a permanent full-time position beginning in March 2020. Workflow will vary according to seasonal needs. Must be available to work weekends and occasional evenings. Salary commensurate with experience includes two weeks paid vacation, extended health benefits, and deep discounts on farm products.
Compensation
Salary commensurate with experience.
How to Apply
Email info@solefoodfarms.com
Please send resume, cover letter and three work related references to info@solefoodfarms.com . Please include Director of Farm Operations Application in the subject line of the email.
DEADLINE
Applications will be accepted until a suitable candiate had been identified.
Please indicate you saw this posting at GoodWork.ca.