VANCOUVER JOBS
Position: Farm Supervisor (2 positions)
Organization: Sole Food Street Farms
Location: Vancouver, BC
Sole Food Street Farms 2020 Farm supervisors
Sole Food Street Farms is seeking two full-time seasonal Farm supervisors to help supervise and work alongside a large staff including long-time employees and seasonal volunteers. These positions will be expected to actively participate in all day-to-day work with the staff. The right candidates will be production-driven, but also socially engaged and excited about working with diverse groups of people in an urban environment.
Sole Food Farms is a social enterprise with a mission to empower people with limited resources by providing agricultural training, jobs, and social inclusion in a supportive community of farmers and food lovers. We value a diverse and equitable workplace because it allows us to better understand and support our mission. People who identify with marginalized groups such as people of colour, LGBTQ2, people from working class backgrounds, or people of indigenous descent are strongly encouraged to apply.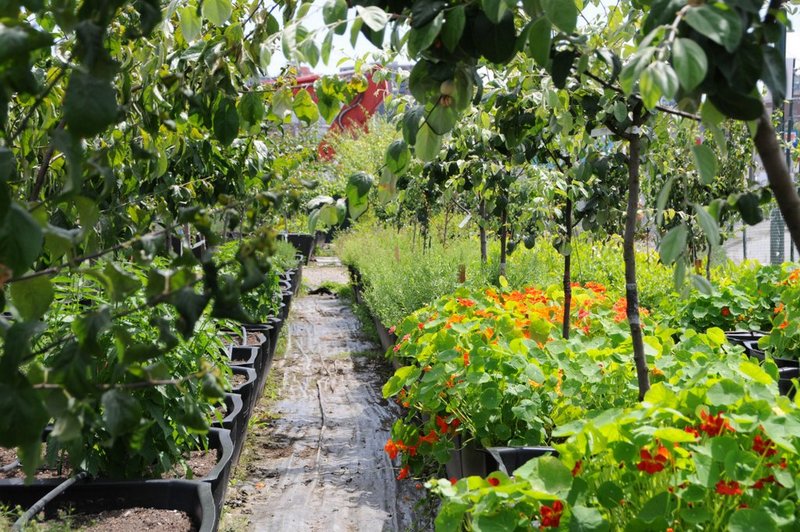 The Position
During peak season, one supervisor will be responsible for the tomato harvest at our greenhouse location, so experience with tomatoes is desirable. The other successful candidate will work primarily at our headquarter location and largest site, supervising larger groups of people.
Specific Responsibilities
Supervise crews of staff and seasonal volunteers in the completion of tasks set out by the Director of Farm Operations. Tasks include all farm activities: seeding, transplanting, harvesting, pruning, bed preparation, irrigating, and various manual labor jobs around the farm
Communicate and coordinate tasks and updates between the Director of Farm Operations, the other Farm Supervisor, mission staff, interns and the processing station
Delegate and teach farm tasks to new and returning staff; keeping in mind the unique barriers people might be experiencing and working with patience and empathy
Work as a pace-setter and role model for all farm activities
Peak season, responsible for leading on daily harvest, ensuring high quality and timely production
use the farm truck to drive small crews of staff to various farm sites and complete tasks set out by Director of Farm Operations
basic tool and equipment maintenance
maintaining a clean and orderly environment
Requirements
minimum of 1 year of agricultural experience on an organic production farm
experience with greenhouse tomato production including tying, pruning, and harvesting
strong organizational skills including multi-tasking, prioritizing, planning, and effective time management
strong communication skills including teaching, delegating, demonstrating empathy and patience while leading, providing timely updates to Director of Farm Operations
motivated, flexible and ability to work independently
valid driver's license and able to drive larger vehicles
access to cellphone
be in excellent physical condition and able to lift 50 lbs
fluency in written and spoken English, knowledge of Spanish and/or Kiswahili is a plus
the successful candidates will be patient and compassionate with a sharp sense of humour and excellent interpersonal skills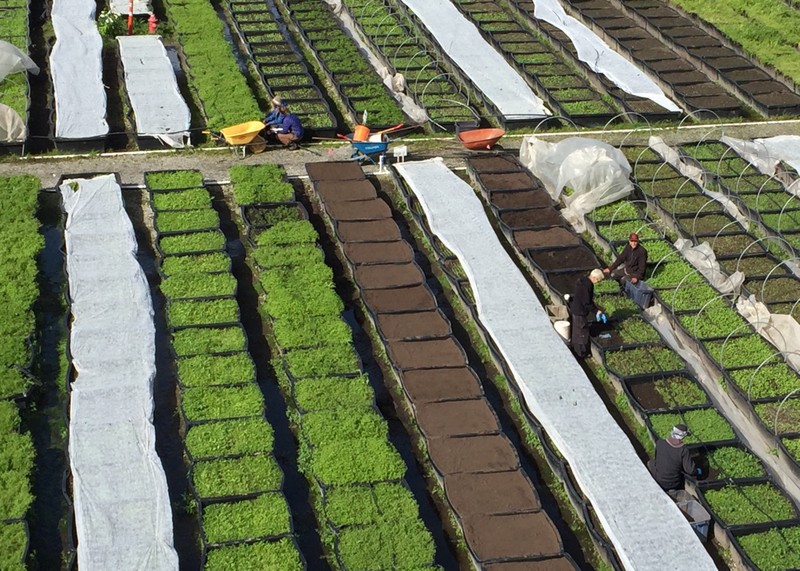 More Job Details:
One candidate's expected start date will be mid-February/early March, the other's will be mid-April/early May.
This is an hourly position with a highly competitive wage. Perks include access to farm products and extended health benefits (50% share).
farm work is seasonal work, shoulder season hours will be less than full-time and peak season hours (June – September) will be more than full-time.
please note that we are a production farm and are looking to hire people who will not only support our staff but help us meet our production goals.
If you are interested, please send a resume and a cover letter to info@solefoodfarms.com incomplete applications may not be considered.
Candidates who identify as indigenous, single mothers, or people facing barriers to employment may qualify for funding opportunities.
Please indicate you saw this posting at GoodWork.ca.