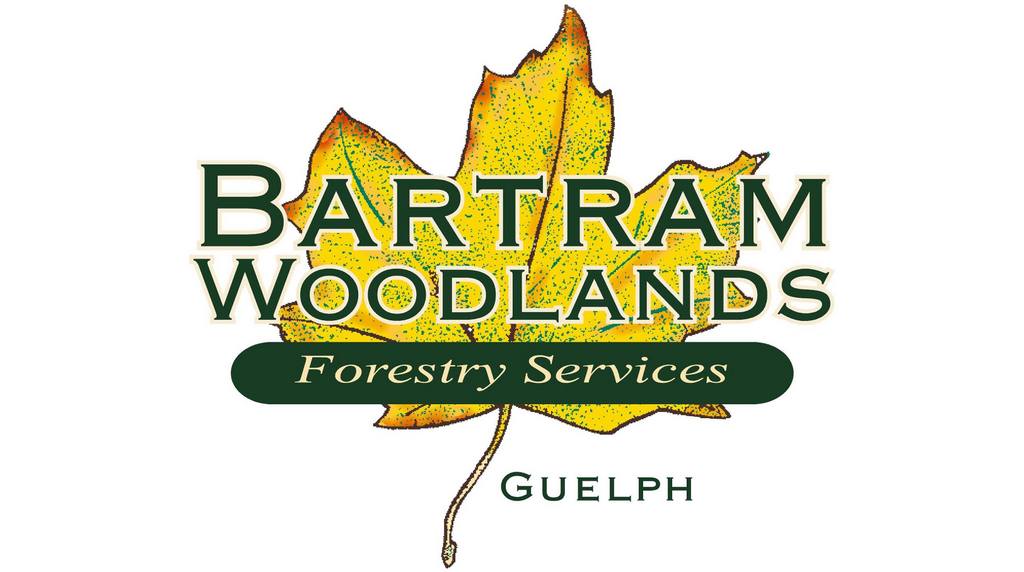 TREE PLANTING
Hiring: Seasonal Backpack Herbicide Applicator and Treeplanter
Company: Bartram Woodlands Ltd.
Location: Guelph, Ontario
Contract: Full-Time Seasonal Position – 12-week Contract
Start Date: April 26, 2023
Completion Date: July 15, 2023
Note: Contract will end when seasonal forestry work is complete. Option to extend the contract in July if additional work is available.
***Applications will not be considered without a Cover Letter and Resume***
Job Description – Seasonal Backpack Herbicide Applicator and Treeplanter
Outdoor manual labour in all-weather conditions on rural and urban forested properties in Southern Ontario. Position will involve planting tree seedlings by hand for 2-3 weeks, followed by backpack herbicide application for tending of seedlings and invasive species control for the rest of the term of work. Details as follows:
Handplanting (April 26 – approx. May 15): Workers hired for this position will receive basic training to plant tree seedlings and potted stock by hand at the start of the season. All training paid hourly for the first 3 days, opportunity for piecework pay begins after training period. The successful candidate will then plant trees by hand for the first 2-3 weeks of the contract period, along with any additional tasks including watering by hand, staking, and installing coco-mats and tree-protection guards to planted trees. This worker will also be expected to assist with handplanting projects where necessary throughout the remainder of the Spring planting season.
Backpack Herbicide Application (approx. May 15 – July 15): This work will begin around May 15, depending on weather and site conditions. The worker will be supervised on site at all times by a licensed pesticide applicator. Work is weather dependent and can involve working weekends or shortened hours during heatwaves. Work will be cancelled on days when weather is not suitable, with assignment to other work crews where possible. The following points outline the 2 types of backpack herbicide application required for this position:
Spot Tending – Spring Treeplant: Backpack herbicide application around planted seedlings to reduce weed and grass competition. Handplanting may be completed intermittently during this time period.
Invasive Species Control: This work will begin in June, after spot tending is complete. Includes basal bark, foliar, and cut stump applications of herbicide to control a variety of invasive species.
Other Duties: Position may also include some invasive brush chipping, watering trees and manual weed control. All work includes supplemental tasks of loading and unloading equipment, and maintaining clean equipment, worksite, and work vehicle(s).
Demanding Physical Labour: All work requires excellent fitness and mental stamina. To succeed you will need to work to the full extent of your capacity for the duration of the contract period. We will provide thorough training to assist you in maximizing your potential earnings as quickly as possible. Many tasks will be paid by piecework, with opportunity for additional reward for hard work.
Work is based from Guelph, and all staff must have their own accommodation in the Guelph area for the duration of the contract period. Frequent out-of-town projects will also require accommodation in hotels on most weeknights and occasionally on weekends. All hotel accommodation and transport are supplied at no cost to employees, but you must supply and prepare your own food each day. Board and accommodation in the Guelph area is not provided.
Job Requirements
Ability to work outdoors while completing repetitive tasks, crouching/bending down, and standing and walking all day in various off-trail terrain while carrying heavy planting bags/backpack herbicide tank
Successful candidates must sign an Employment Contract to work a 12-week period from April 26, 2023, to July 15, 2023.
Able to travel and stay in hotels out-of-town for 4-5 nights per week during employment contract.
Applicants must also have accommodation in the Guelph area for weekends, training days, and occasional local work.
Any of the following skills/ training will be considered strong assets:
Forestry Technician diploma
Forestry Pesticide Applicator License (Technician or Exterminator) *
G-class driver's license with no more than 2 demerit points in the past two years.
Experience driving work vehicles
Demanding outdoor labour experience
High-performance fitness training or organized sports training
1st Aid Certification
* Company will pay for a Pesticide Technician training manual and license, requires home study and written test prior to May 15.
Timing and Payment Details
Daily Hours: approx. 6:30AM to 6:30 PM Monday through Friday, with regular shifts on weekends when weather cancellations occur during the weekdays..
3-Day Treeplanter Training Period: All new staff must complete this training and orientation to Southern Ontario hand planting techniques and herbicide application. All work during training period will be paid hourly at $18.00/hr for new/inexperienced planters, and $20.00/hr for experienced treeplanters with at least 1 previous season of experience.
SAMPLE Piecework and Hourly Rates: opportunity for efficient workers to earn higher wages
Backpack Herbicide Application:
Piecework Rates: Backpack spot application around tree seedlings is paid on a piecework basis, averaging$0.08- $0.12per tree. Average daily pay range: $200-$350+/day.
Hourly Pay: Backpack spot application to control Invasive species is paid on an hourly basis starting at $22.50/hour for unlicensed trainees, $25.00/hour for technicians and $27.50/hour for licensed applicators.
Hand Planting:
Bare Root Seedlings: $0.30-$0.40 per tree.
Average daily piecework pay range: $160-250/day (new planters)
Hourly Work: Occasional hourly field work is paid at $20 per hour (new planters) or $22.50 per hour (experienced planters) once 3-day Training period is completed.
Daily Travel Time: All travel will be paid at a rate of $16.00/hour. Expect 1-3 hours per day for all travel.
Bonuses: Workers will be eligible for the following:
Contract Completion Bonus (5%): Receive an additional 5% bonus paid for the successful completion of the entire contract period.
Quality Bonus (0-5%): 1% of bonus payment for each percentage above 90% quality, up to 95% - maximum available bonus of 5% (SEEDLING PLANTING ONLY).
Statutory Holiday pay and Overtime: Employees will be paid for all Statutory holidays and regular "time-and-a-half" overtime after 44 hours per week.
COVID-19
Current provincial and federal regulations are followed as directed by public health units. Handwash stations and hand sanitizer are available in all vehicles and the work yard. Employees are welcome to wear masks in shared vehicles, but it is not required at this time (subject to change).
How to Apply:
Contact Kyla Boltz ( kyla.boltz@bartramwoodlands.ca )for details on where to upload your resume and cover letter to receive consideration for an online video interview. Please mention that you found this posting on GoodWork!
Interviews
Date 1: March 21, 2023
We will contact you if selected for an interview. Thank you for applying!
***Applications will not be considered without a Cover Letter and Resume***
Please indicate you saw this posting at GoodWork.ca.