RESTORATION / PLANTING JOBS
Love tree planting? Want to travel and experience New Zealand? Why not both!
Positions: Environmental Restoration Landscapers / Tree Planting
Company: Native Solutions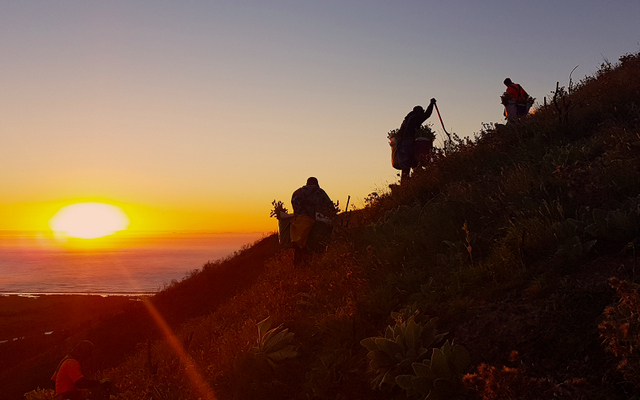 Location: New Zealand 
Type: paid + accommodations (see below) 
Term: summer or seasonal (April–December)
Come to Middle Earth and help replant and restore New Zealand to its natural beauty. Join our Fellowship and help us plant over 2.2 million trees a year! This environmental restoration / tree planting job is a great opportunity to; learn the ins and outs of the industry, learn about the native fauna and ecology in NZ, travel and experience amazing locations all over New Zealand, to meet and work with people from all over the world on making this country greener and cleaner!
What exactly is involved in a planting job role?
Planting includes, but not limited to the following tasks:
Preparing and maintenance of seedbeds
Planting of shrubs, trees and bulbs
Maintenance in the way of planting, weeding, trimming and fertilisation techniques
Installation of protection devices and plant support materials.
Application of spray for insect, weed control and their safety.
Application of mulch mediums, weed mat materials, wind netting and irrigation.
Have a current Site Safe certificate would be of advantage.
What are the benefits of working at Native Solutions?
Competitive hourly rate
Accommodation conditionally provided
Work boot allowance
Travel costs to and from work/work sites provided
The chance to see the country "off the beaten track"
All equipment and training provided
What do we need from prospective planters?
Have a current, clean N.Z or international driver's license.
Able to work as a team but also unsupervised when applicable.
Able to cope with last minute changes.
Hard working and excellent work ethic.
Willing to undertake random drug testing as well as preliminary drug and alcohol testing.
Willing to allow the company to do a criminal record check.
Fit and able to perform vigorous work.
Able to work 6 days a week in peak season.
How to Apply
Email chase@nativesolutions.co.nz with CV/Resume
Please indicate you saw this posting at GoodWork.ca.